Modi Govt's Relentless Attack on Small Savings; Loan Rates Rise, Savings Rates Dip
During PM Modi's tenure, interest rates on small savings schemes have been continuously cut, making these a 'no gainer' in the backdrop of rising inflation.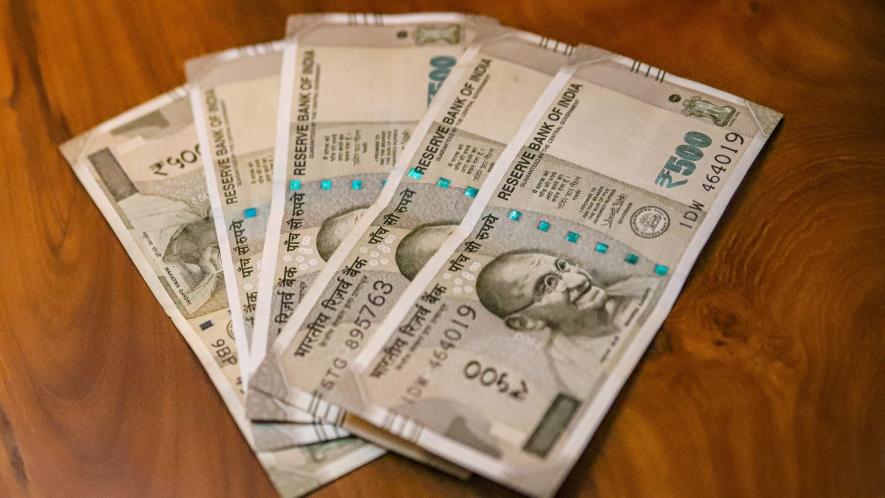 Representational use only. | Image Courtesy: PixaHive
The interest rates on small savings schemes, the only fallback of the common people in India -- have not been increased for a long time.
Indian citizens, for long, have been saving some part of their income by depositing these with the government through small savings schemes, in the hope that these would be of help to them in the future.
But, ever since Prime Minister Narendra Modi came to power in 2014, interest rates on these savings schemes have been cut several times. For instance, the Senior Citizen Savings Account Scheme used to get interest at the rate of 9.3% in 2015. But, since 2015, the interest rates on this scheme have been cut six times.
At present, the interest on this scheme is available at the rate of 7.4%. Even as inflation rates are touching new highs, there has been no increase in the Post Office Savings Account Scheme since December 2011.
The Kisan Vikas Patra Scheme had an interest rate of 8.7% in 2014. This has come down to 6.9% in 2020.
The interest on Public Provident Fund Account Scheme was 8.7% in 2013. This was reduced to 7.1% in 2020. (See graphic below)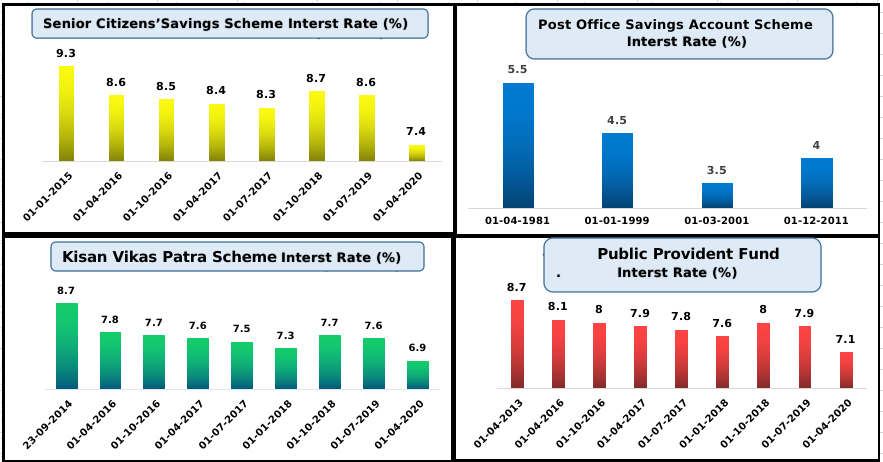 Interest rates in the National Savings Recurring Deposit Account Scheme have been cut seven times in the past eight years. In 2014, interest rate on this savings scheme was 8.4%. This plunged to 5.8% in 2020.
In 2013, the interest on the National Savings Certificate Scheme was 8.5%. This has been slashed to 6.8% in 2020.
In the National Savings Time Deposit Account Scheme, interest was received at the rate of 8.4% on deposits of one year, two years and three years in 2014 and 8.5% on deposits of five years. In 2020, the rates were reduced to 5.5% on one, two and three-year deposits, and 6.7% on five-year deposits.
That's not all. The interest rate on the National Savings Monthly Income Account Scheme was 7.8% in 2016. This was cut six times in the past five years. At present, this scheme gives an interest rate of only 6.6%. (See graphic below)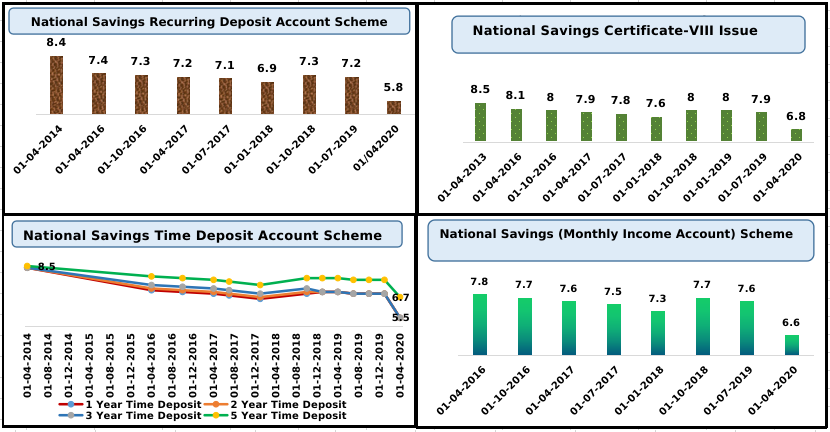 It is meaningless to give such low interest rates of 6-7% on such small savings schemes, because if we look at the rates of inflation in the past few years, the average inflation rate in the past eight years has been close to 5%.
What this means is that the interest rate of the money deposited by the people in these savings schemes is close to or less than the average rate of inflation.
Simply put, the interest received on the small savings schemes is hardly a gain for the depositor in real terms. In short, with the money 'earned', people will be able to buy the same number of goods and services as they would have been able to buy when they actually deposited their funds in these schemes.
Basically, people do not stand to benefit any longer by investing in these small savings schemes.
The inflation rate between July 2014 and June 2015 stood at 5.27%, while between July 2021 and June 2022, it rose to 5.93%. (See chart below)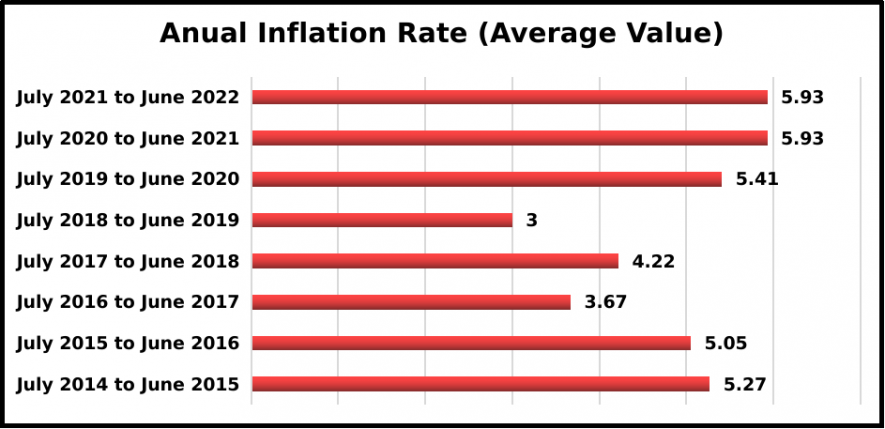 The inflation rate continues to remain high at double digits in the country although a slight moderation was seen in June. Wholesale price index-based inflation came down from 15.88% to 15.18% in June, while retail inflation (based on the Consumer Price Index) declined marginally from 7.04% in May to 7.01% = in June.
But, this decline is so marginal that there is no relief for the common people. At the same time, due to increasing unemployment in the country, the economic condition of the people has further weakened.
At present, the unemployment rate in the country has increased to 7.8%. In June, a staggering1.3 crore people are said to have lost their jobs, according to data by Centre for Monitoring Indian Economy pr CMIE.
Read Also: Why Were 1.3 Crore Jobs Lost in June?
To contain inflation, the Reserve Bank of India had increased the repo rate (repurchase rates or rates at which the Central bank lends money to commercial banks) by 0.90 basis points.
As a result, bank interest rates have risen, which, in turn, has not provided much relief from inflation o the common people, as the additional burden of debt (housing loans EMIs etc.) has increased on the shoulders of the public.
The Modi government, which has been presiding over lakhs of crores in write-offs by banks for big corporates, needs to raise interest rates on small savings to give much-needed relief to the common people who are crushed by price rise and unemployment.
(Translated from Hindi by Aditi Nigam)
Get the latest reports & analysis with people's perspective on Protests, movements & deep analytical videos, discussions of the current affairs in your Telegram app. Subscribe to NewsClick's Telegram channel & get Real-Time updates on stories, as they get published on our website.
Subscribe Newsclick On Telegram