NEP: Lofty Aims for Early Childhood Education, But No Road-Map
One cannot wait for such a flawed policy to get implemented just to see if it works or not.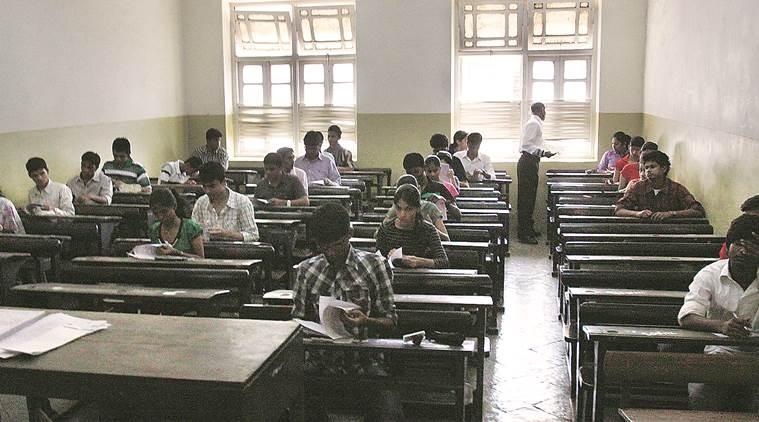 Image for representational use only.
After 34 long years, the New Education Policy was released on 29 July by the Union Cabinet. The policy has proposed numerous reforms, beginning with pre-school and to the highest level of education. The much-awaited policy has generated much debate since its announcement and is being glorified in official circles. But what if the NEP is the icing on a cake that looks good but has a bitter taste?
The NEP appears progressive but missing in the 62-page document are the steps India must take to move in the direction it gives. The policy is supposed to subtly open spaces for questions to be raised and answered. Only after we understand the construction of a problem, we can examine how each solution helps, and whom the policy guidelines help.
In this case, the government has stated lofty objectives to achieve its policy vision but there is no road map. Policymaking itself is distinct from implementation. Both have different processes. Hence the imperative is to lay out how the NEP is proposed to be implemented.
Restructured school education:
For the very first time, the NEP has extended its outreach to pre-school children. It has deliberated on the necessity for Early Childhood Care and Education or ECCE. This is a much-needed and appreciable measure, which brings early childhood education under the realm of formal schooling. Under the restructuring, pre-schooling is now compulsory for children who were unable to attend pre-school due to socio-economic or other factors. According to the policy, the mid-day meal programme will also be extended to pre-school children.
As statements of intent go, this is fine, but how early childhood education will be incorporated into the government schooling system is very clearly missing. The policy is not transparent on whether any of this is to be achieved via government regulation or self-regulation. At no point is a road map created that illustrates how ECCE will be made part of the existing system.
As another example, consider that the NEP has put the onus of running ECCE on Anganwadi centres. All Anganwadi centres are meant to be linked, if not physically, then formally or pedagogically, with ECCE goals. This is ostensibly based on the belief that Anganwadi centres cater to children from economically disadvantaged sections. Yet what has not been mentioned is that the quality of food in Anganwadis is pitiful and needs drastic improvement if it is to fulfil its goal to step up enrolment in government schools.
Third, in the entire document, there is not one mention of extending the Right to Education Act, 2009 (RTE) from 6 to 14-year-olds to 3 to 18-year-olds. The RTE clearly states that education would be free and compulsory for all children. Not referring to RTE—whether it is being extended to the new age group or not—implies that the NEP just wanted to mention ECCE, but it has not gone beyond this primary goal.
ECCE institutions:
The policy mentions that ECCE will be given through: "(a) stand-alone Anganwadis; (b) Anganwadis co-located with primary schools; (c) pre-primary schools/sections covering at least age 5 to 6 years co-located with existing primary schools; and (d) stand-alone pre-schools". But the problem is there is no mention of RTE being rectified. Currently, the RTE covers students in the age group of 6 to 14 years.
The Integrated Child Development Scheme or ICDS, under which the Anganwadi centres are run, comes under the purview of the Ministry of Women and Child Development. Whereas education and curricular activities fall under the ministry of Human Resource Development. Therefore, a second question arises: how will a government-run primary school function under two ministries?
At present, only private schools cater to education for the early years (before 5 years). No government school caters to students below this age. Besides, the pitiful status of most Anganwadi centres and the unequal attention they get across states, which leads to wide variation in outcome, has not even been taken into account.
If existing Anganwadis are going to become the early-year centres, then they need a wide and consistent overhaul across most of the country. At present, Anganwadi centres are merely 30 feet across in size, lack playgrounds, often have unsanitary drains nearby, and repeated instances have come to light of shoddy food being served to children in the name of Mid-Day Meals. How, then, is the government planning to expand the scope of education for the early years of children?
Stereotypical imagination of ECCE:
The policy notes the need to prepare high-quality ECCE teachers, stating that "Anganwadi workers or teachers with qualifications of 10+2 and above shall be given a six-month certificate programme in ECCE and those with lower educational qualifications shall be given a one-year diploma programme covering early literacy, numeracy, and other relevant aspects of ECCE. These programmes may be run through digital/distance mode using DTH channels as well as smartphones, allowing teachers to acquire ECCE qualifications with minimal disruption to their current work."
On the one hand, the NEP proposes to make B. Ed a four-year programme, so that teachers can get holistic training. On the other hand, the ECCE diploma will require only six months, that too with remote access. Is early years education that easy to understand? Research proves that the early years are critical to the overall development of a healthy and capable individual. But the NEP, while calling these years "foundational", makes a mockery of itself by proposing the bare minimum qualification for teachers—a mere six-month diploma will supposedly make teachers ready to go!
How unmanageable is this scenario?
In a press conference on 30 July, Manish Sisodia, Education Minister in the Delhi government, said that this policy creates two models of ECCE: one of Anganwadis and the other of pre-schools. He questioned the quality of teaching and learning in both models. In the Anganwadis, a teacher is assumed to be a caretaker, while we have students attending private schools for early education where only highly-qualified teachers are being appointed even at the pre-primary stage. What he is pointing out is backed by the drift of students towards private education.
The NEP's imagination of an ECCE institution remains stereotypical. The policymakers have imagined ECCE institutions as a kind of crèche where quality teachers are not required. That is why it has provided for no more than a caretaker to feed children on time and provide basic care, which is often considered a women's primary work. In this way, the NEP is also playing on stereotypical gender, class, and caste equations. Who works in Anganwadis? Who do you see teaching in the classrooms in early grades? What is their salary structure?
How then will the NEP ensure that there will be no discrimination based on the qualifications of teachers, infrastructure, and the quality of mid-day meals?
Debatable Pupil-Teacher Ratio (PTR):
Our schools, government-run or private, still face the problem of overpopulation of students and shortage of teachers. The policy stand on this problem is to ensure a pupil-teacher ratio (PTR) of under 30:1 in general and for areas with large numbers of socio-economically disadvantaged students, it aims for a PTR of under 25:1. The RTE proposed a student-teacher ratio of 30:1. But until now this ratio seems to be an ideal statement that has proven tough, if not impossible, to achieve. What we need today is to increase the number of schools and not only classrooms. We also need more well-qualified and quality teachers.
The attention span of children in their early years is shorter than of primary or upper primary students. They are more active than primary graders and need more attention. A PTR similar to that suggested in RTE will not work in the ECCE setup. According to the National Institute for Early Education Research (NIEER), the class size in early grades should not exceed 10:1. In India, we can try to start at least with a ratio of 15:1.
Learning? Or rote-memorisation?
The policy mentions universal access to ECCE will be provided with an increased focus on foundational literacy and numeracy (the "three Rs") to make students "school-ready". This is contradictory to what another existing policy, the National Early Childhood Care and Education Curriculum Framework, proposed in 2013. For all those who have missed the pre-schooling, it is proposed under the NEP that a "play-based school preparation module" consisting of activities and workbooks on learning of alphabets, sounds, words, colours, shapes, and numbers will be launched. The policy is a high-hope solution rather than a resolution for problems at the root of our education system which leave children unprepared for basic schooling.
In our country, learning is presumed to be synonymous with rote-memorisation. The idea of learning through activities and workbooks will come down to just completing the curriculum within a particular time-frame.
According to researchers, a child's fine motor skills do not develop sufficiently until they are five years old. Why then is there a focus on writing or reading in classrooms catering to those ages? On the one hand, the NEP talks about play-based learning for toddlers and on the other, we are focusing on reading and writing for those who need to develop fine motor skills. It is important to note that there is a clear contradiction between both. Will there be any developmentally appropriate assessment? Again, isolation of education is being done here—where is the policy taking into consideration the progress of physical development between the early-childhood or pre-school level and the initial stages of schooling?
The NEP has been delivered after a long time and after several modifications in recent years. The last draft ran into 475 pages, and this one is not a quarter of those. Education policy needs to be comprehensive so that it can be a guiding light for changes and assessments in future. This policy might be looking at a progressive future but it is missing the present scenario, which it does not take into consideration. Without this, how can we attain the desired objectives from the current situation? The NEP is an eye-catching policy that looks good on paper. However, the onus is on the government to fulfil the objectives it lays out. One cannot wait for such a flawed policy to get implemented just to see if it works or not. With these many debatable loopholes, it needs to be rethought before being implemented.
The authors are postgraduates in education from the School of Education Studies, Ambedkar University Delhi. Both specialised in early childhood care and education. Gomathi is currently working as teaching faculty, early years, at Shiv Nadar School, Noida. The views are personal.
Get the latest reports & analysis with people's perspective on Protests, movements & deep analytical videos, discussions of the current affairs in your Telegram app. Subscribe to NewsClick's Telegram channel & get Real-Time updates on stories, as they get published on our website.
Subscribe Newsclick On Telegram