NRC Quagmire: Ouster of Prateek Hajela
Detention centres were formed under orders of the Election Commission and the government decided to place people left out of NRC there through the Foreigners' Tribunals.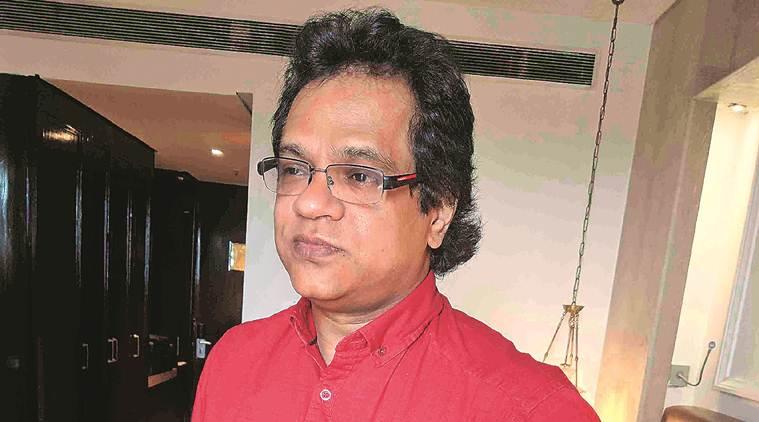 Prateek Hajela. Image Courtesy : The Indian Express
Assam is literally boiling. Everyday thousands of people are out on streets, angrily denouncing the BJP, Modi and Shah and pouring vitriol on their regional satraps with impassioned speeches, songs, slogans, blazing banners and placards. There is fear as to what the government is up to, and whether the Supreme Court can pull it up short. Different platforms of civil society activists, artistes and political parties and various student outfits are launching agitation al programmes and mass meetings with swelling crowds, with AASU or All Assam Students' Union being a prominent element, though it is no longer implicitly trusted. There is not yet a common platform uniting them all, a critical point to make.
In this hurly-burly an important and critical development has slipped from media and public attention: the exit of Prateek Hajela, the much-misunderstood coordinator of the Assam-specific NRC or National Register of Citizens. He has been far from the image of the wily and demonic accomplice of the Bharatiya Janata Party's evil designs, rather the victim of its machinations. On the whole he has turned out to be an unbiased and efficient official who has completed the near-impossible project of determining citizenship claims of more than three crore and thirty three lakh people in a little more than three years of time.
Commanded by strict orders of the SC and often impeded by active meddling by both Centre and the state, harried by suspicion and criticism of minority organisations and human rights workers, who bewailed and condemned the inhuman torture inflicted on poor and bewildered common people the machine-like process of verifying their claims subjected them to, he completed the project with stoic resolution. By the way, the detention centres, as I have repeatedly said, were not the product of NRC but were initially formed under orders of the Election Commission to accommodate "doubtful voters", and it was the government's decision to place people left out of NRC (and even some already on it) there through the Foreigners' Tribunals.
The results of the NRC project were a vast disappointment to irrational Hindu chauvinist social and political elements, a most pleasant surprise to Muslims of immigrant origin, and relief to rational and sober sections of society. Not unexpectedly, instead of being congratulated on successful completion of a vast and unwieldy task, Hajela not only faced a storm of malignant abuse from the usual suspects for "shielding between fifty to sixty lakhs of foreigners", of being an arrant Congress stooge, and a most inept muddler. More, he received dire threats to life which he thought were serious enough, and he implored the SC for permission to go far enough away from the eruption of hate and contumely.
His wish was granted. And the state government appointed in his place an official with views very much favoured by the government which was sure it would do its bidding. This is a development rest of the country must note,as it is likely to serve as a model for proposed nation-wide NRC. This in my opinion is a most unwelcome and dangerous development for which uninformed and prejudiced liberal elements in Delhi share the blame. The present NRC may now be junked unless the SC stands firm. In any case the "verification" may now expand to its wholesale revision and/or a malignant edition replacing it. The BJP is most likely to use the Assam version of NRC, trimmed and stretched to suit its purpose, as a model for the whole country.
At this juncture, the man at the centre of the vast spider's web in Assam is the new incumbent Hitesh Dev Sharma. He was appointed by the BJP government as executive director of the project in 2014. From the very beginning he sought to throw a spanner into the works by raising all manner of objections and seeking to put hassles on the progress of the work. I have talked to several people involved in it and learnt from them the disgust and chagrin of other employees at his interference. He might try to ferret out the identity of those enrolled, though employees as a body resisted his meddling.
Hajela first kept Hitesh Dev Sharma at a distance, fuming at the restrictions, but since he did not stop, went on to prepare a dossier on his misconduct and present it to SC and government. Eventually, he was compelled to submit in writing that he himself was "physically and mentally unfit to serve in the NRC process". How such a person can be appointed as the new co-ordinator passes one's understanding". However he did not fall silent even after his departure. As the process was nearing completion he put alarming posts on his Facebook account debunking the project.
One post in Assamese dated 1 October 2018, echoes Arnab Goswami's view that 'a foreigner cannot be accepted as Indian' even if he speaks Assamese, a veiled threat to millions of immigrant Muslims who have returned Assamese as their language in censuses over decades.
Another dated 13 February 2019 warned people that there would be many lakhs of "Bangladeshis" in NRC.
On publication of the final version of the NRC Hitesh Dev Sharma raised an alarm: "IT WAS A VICTORY OF THE MUSLIM BANGLADESHIS, NOT OF ASSAMESE. TRY TO REALISE." He obviously thought the NRC an arena of contest between Assamese and alleged foreigners, and not a neutral instrument to demarcate genuine citizens from illegal migrants. On the other hand owing to the unprecedented problems it confronted people at large with and the widespread anxiety caused by vicious propaganda of saffron groups who claimed NRC would expose millions of secret foreigners lurking in the state it also originally faced much flak from minority organisations and civil society as well as left circles. Hajela, however, stuck to his guns and stoutly denied bias of any sort.
The key mechanism devised by project coordinator Hajela was the family tree, which definitively linked applicants to names on crucial documents like the original NRC of 1951 and voters' lists from before 1971. His power-point presentation about this method of identifying genuine citizens on 14 February 2017 convinced the Supreme Court of its objectivity. True, in practice it unintentionally imposed serious afflictions on common people who were further agitated by rumours floated by the opponents of the project.
But the final results compared to the huge number who have found a place on the NRC and a mere 19 lakh kept out (out of whom 10 lakh had missed only because in spite of repeated reminders West Bengal and Bihar governments did not answer simple questions on the issuance of their documents.)
A Congress government had been in power in Assam till 2016, but BJP with Asom Gana Parishad in its train had swept to power in May 2016 and after a short pause started putting hassles in the working out of the NRC. A cabinet committee led by the wily Himanta Biswa Sharma even recommended that as rules for grant of citizenship had been revised by the Centre to accommodate religious refugees, Bengali Hindu migrants may be included without further ado. Hajela did not oblige as it would have marred the rigorous procedure followed so far.
The BJP state government then tried another tack to hamstring the process. It ordered sudden and sweeping transfer of deputed state employees like Circle Officers and Deputy Commissioners (DMs) who had been engaged in the NRC project after prolonged and rigorous training, thus hoping to derail it. The new incumbents were naturally both untrained and more vulnerable to government pressure. Funds also now came late and in driblets. The older staff jointly resisted those efforts to torpedo the NRC project, and thus 50% of their efforts were now directed to prevent sabotage.
The BJP's IT cells now went into an overdrive circulating malign and vicious attacks on Hajela's integrity and efficiency. The victims of Foreigners' Tribunals, an agency more under control of the state government were falsely shown by such lobbies as victims of NRC. The replies had been to the point.
Needless to say, the salvos got louder. Abhijeet Sharma, president of the NGO, Assam Public Works, (not to be confused with the PWD department) filed a case for corruption against Hajela in 2017, and prayed to the SC that as Hajela was under investigation he should not be allowed to head the NRC project. The SC sternly asked him to provide prima facie evidence whereupon he back-tracked and tendered an unconditional apology. He kept his silence until the publication in August 2019 of the final version of the NRC which reduced to ashes the soaring hopes of saffron elements.
But the enemies soon struck back. A storm of vilification surrounded Hajela, led by the now most vocal champion of political morality, Himanta Biswa Sarma, and backed by menacing yelps of saffron wolf-packs. About 40 FIRs for alleged refusal of authentic documents were lodged at police stations from districts under BJP influence such as Morigaon and Baksa, charging Hajela with rejecting valid documents and excluding valid claimants.
Abhijeet Sharma once again filed an FIR with the CBI in Guwahati in November 2019 when the new Chief Justice of India took over. Riding this wave of calumny the state government got ready to replace Hajela, who got dejected and probably genuinely alarmed by prospects of a vendetta. The SC having granted his wish he is now at a safe distance from such scenes of turbulent harassment of sincere public servants.
But the appointment of Hitesh Dev Sharma as the new coordinator of NRC met unexpected opposition from the local Assamese press, widely reviled in metropolitan media as the organ of incorrigibly chauvinist and xenophobic Assamese. The local Assamese press quoted his vicious communal posts on Facebook on front page and denounced the government's choice of the new coordinator. But the government asked him to go on leave for two months and then quietly allowed him to join when public attention was concentrated on the Citizenship (Amendment) Act (CAA) 2019.
Abhijeet Sharma was now seen in press photos emerging triumphantly from a meeting with the new coordinator and announcing to the world that now that NRC has a new head it will be properly and thoroughly revised. The new head at once told the employees that things will now proceed differently. He pressed them to lodge complaints about Hajela's ways of doing business, lodge allegations about his lapses and failures, and reveal the password to Hajela's e-mails and they expressed their ignorance.
Abhijeet Sharma went on to advertise in the press that Hajela had not passed on to him the password. (He should have approached the SC which was monitoring NRC). He now wants a fresh audit of the finances of NRC whereas the first phase of such an audit had been completed up to 31 December and a second phase had begun from 1 January, 2020. The Supreme Court has rebuked him for his Facebook posts and asked him to delete them. But the case is pending and it is difficult to see how he will carry on the work allotted to him.
The sensible employees are reportedly unhappy at his pressure to leak data that are under heavy data security and his impetuous urge to discredit much work that had been done with sincerity, sense of duty and responsibility.
However the matter did not go unnoticed. We drew the attention of the public to this enormity from our three-year-old Forum Against Citizenship Amendment Act and demanded his removal. The All Assam Minority Students' Union (AAMSU) approached the Supreme Court with an objection to his appointment. The matter is now with the SC as already stated.
Even most of the harrowing tales about detention centres can actually be attributed to the Foreigners Tribunals, to which I have called attention in my articles from 2017 onwards. Their numbers were increased five-fold by the new BJP government in Assam in 2016 and practically advised to go about the business of finding hidden foreigners briskly. The Border Police, who are under the state government, were also asked to be "more efficient".
I believe people elsewhere in India ought to be informed of such storm-signals and prepare accordingly. Political events are unlike natural events in that they are more amenable to informed and well-prepared human action.
The writer is a literary critic and commentator on socio-political issues. The views are personal.
Get the latest reports & analysis with people's perspective on Protests, movements & deep analytical videos, discussions of the current affairs in your Telegram app. Subscribe to NewsClick's Telegram channel & get Real-Time updates on stories, as they get published on our website.
Subscribe Newsclick On Telegram