Under BJP Govt, Data Comes to Delhi… and Dies
NSSO, Livestock Census, NCRB, even Census data, are slowly getting strangled by delays but more so by wilful omissions of parts.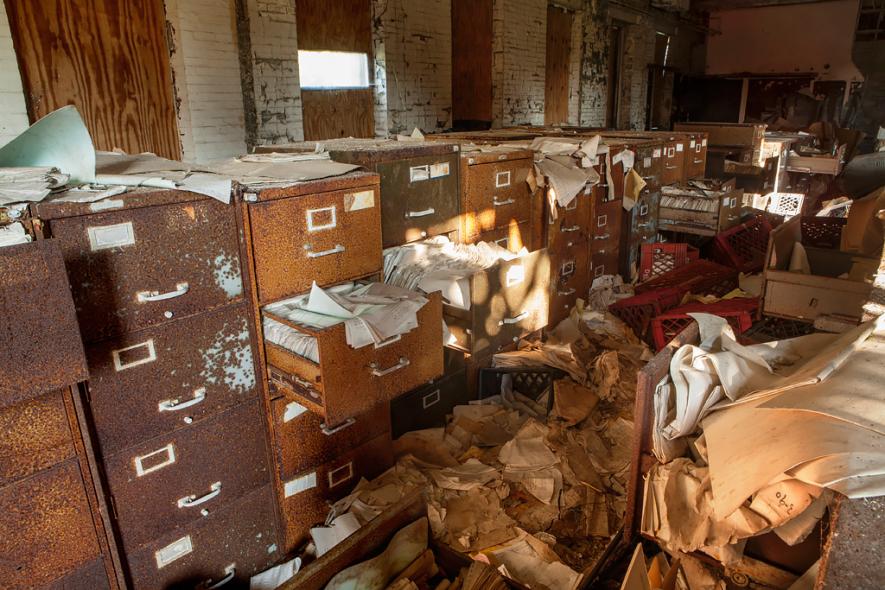 In the past five and a half years, several key data releases have been excised, mangled, delayed or even suppressed. Since these are all generated, collated and processed by dedicated departments of the central government, it is not a leap of imagination that there is some deliberate intent behind this.
Stray Cattle in Livestock Census
The recently released Key Indicators of the 20th Livestock Census is the latest example of this data manipulation. The Census has been conducted periodically since 1919. The latest round was carried out starting October 2018. For the first time, a complete online system was designed and used by 80,000 field staff covering every village, urban ward reaching 27 crore households. Because of the digital technology used, its results have been made available in a year.
While all the usual aspects like counting the numbers of various animals – cattle, buffaloes, various other domesticated animals, poultry etc. – have been done and the summary results released, one key item is missing. That is: the number of stray cattle.
According to the training manual available online, Block 3.1 of the schedule contained space for recording the number of stray cattle and dogs. Stray animals are defined in para 3.27.7 as those "that do not have any owner and strayed across the road or other public places that usually move or wander without any proper destination or having no shelter. It may be noted that the cattle which are own (sic) by temples, Goushalas or other institutions as per definition should not counted as stray cattle". The sources of information would be knowledgeable persons of the village/wards such as village Pradhan, teachers etc.
Since the data was being collected so efficiently through tablets and processed through a dedicated software there is no question of it not being available or remaining unanalysed. Yet the Key Indicators released by the government recently has no mention.
In the previous (19th) Livestock Census, some 52.8 million stray cattle were counted. That's about 25% of the total cattle population. This is not an insignificant number by any stretch. Additionally, it is a key measure of how the cattle population is faring in the country, given this government's attention to cows.
Since the past few years, reports from across Northern states have repeatedly pointed at the damage caused by stray cattle to standing crops. The problem has grown since cow vigilantes have started bullying and even (in some cases) killing people who were transporting cattle or even rumoured to have killed a cow or been in possession of beef. Farmers started abandoning cows in fields or nearby towns once they became dry. It is a complex problem needing better policy than the present one of banning cow slaughter and terrorising farmers.
Yet the important data on stray cattle is missing, at least for now. It is not considered a "key indicator"!
Lynching, Cow Slaughter and Hate Crimes
Data on crimes is compiled by the National Crime Records Bureau under the Home Ministry. It publishes data with a roughly one-year time lag. So, data for 2017 was to be released in 2018, by December usually. It was held up and released only in October this year.
More surprisingly, many new aspects on which data had been collected did not see the light of the day. Data on hate crimes, cow slaughter and lynchings – which had seen a big spike as per media reports in recent years – was collected but the 2017 report does not contain it. According to one report, the officials in the ministry concerned claimed that it was not reliable and hence omitted.
In addition, data on "honour killings" and killing for religious reasons was also collected but not published.
Reports also suggest that data on human rights violations by the Central Armed Police Forces (CAPFs) as well as crime against journalists, RTI activists and whistleblowers was not included either. This was accepted by the ministry official responding to media queries.
Ideological Tampering
The common thread in all these missing data sets is obvious. The issues do not sit well with the version of Hindu fundamentalist thought that motivates and guides the present Bharatiya Janata Party (BJP) government. Releasing such data would reveal the bad effects of policies of the government that were inspired by this ideology.
For example, if stray cattle numbers have increased, then it reflects poorly on the government's stance of caring for the holy cow. If lynchings have increased, then it speaks of the effects of the ruling ideology on society and crime. If religious killings and mob violence have increased, that too shows the effect of poisonous hatred being spread by fundamentalists of all kinds, but more effectively by the Hindutva protagonists.
The conclusion is inescapable, that the government and its ideologues are under severe delusion that wishing away or concealing reality (by killing data) will somehow keep its image clean. In fact, it is playing fast and loose with not just these data but with all kinds of economic data too, with similar motivations. This is a hare-brained approach for, in today's world, nothing remains hidden.
Get the latest reports & analysis with people's perspective on Protests, movements & deep analytical videos, discussions of the current affairs in your Telegram app. Subscribe to NewsClick's Telegram channel & get Real-Time updates on stories, as they get published on our website.
Subscribe Newsclick On Telegram