A Brief History of Modi's Changing Idea of 'Pain'
From August-September 2002 (Gujarat riots) to June 2019 (Tabrez Ansari lynching), there is one constant in Modi's 'changing' idea of pain – it has always remained hitched to electoral politics.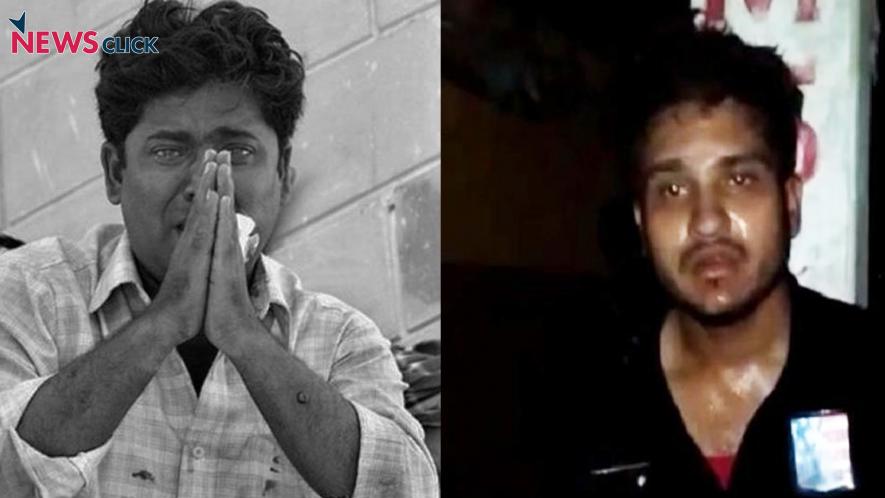 On October 2, 2018, during the closing ceremony of the Mahatma Gandhi International Sanitation Conference in New Delhi, Prime Minister Narendra Modi launched a musical rendition of 'Vaishnav jan to tene kahiye' by artistes from over 40 countries. Written by Gujarat's saint-poet, Narsinh Mehta, Vaishnav jan was Mahatma Gandhi's favourite bhajan.
Few then knew that it was Modi's idea to launch the medley version of Vaishnav jan for beginning the year-long celebrations of the 150th birth anniversary of Gandhi. This was divulged by then foreign minister Sushma Swaraj in a speech she delivered on January 9, 2019, which is celebrated as Pravasi Bharatiya Diwas. Launching a coffee table book on the artistes who had sung the bhajan, Swaraj said, "The PM said, you do one thing, please get this song sung by 150 singers from all over the world. I said, yes, it will be done, we will get them to sing the song.
From Swaraj's speech, it appears Modi kept raising the bar. He wanted the singers from other countries to sing the bhajan not in their language, but in Gujarati; he next wanted them to sing it in its original tune. Swaraj added, "The PM said…they should be briefed about the meaning of the song in their native language." It is obvious that Modi wanted the artistes to grasp the meaning of Vaishnav jan to convey its lofty spirit in their singing of it.
The opening stanza of Narsinh Mehta's bhajan is usually translated to: One who is a Vaishnav (Devotee of Vishnu)/knows the pain of others/Does good to others/without letting pride enter his mind.
To this song of compassion, which details the traits of a virtuous man, we should, perhaps, rewrite the last line to read: "Without letting pride (or politics) enter his mind."
Politics did indeed enter Modi's mind as he expressed his empathy for the lynching of Tabrez Ansari, a resident of Jharkhand, in Parliament. Modi said, "The lynching in Jharkhand has pained me. It has saddened others too." He advocated "the strictest of strict punishments" for those found guilty of killing him. For a leader who had mostly kept mum over the lynching of Muslims in the past, his disapproval of the killing of Ansari deserved commendation.
But then, in the same breath, Modi inserted politics, arguably the most inexhaustible fount of power and, therefore, pride in the modern society, seep into his condemnation of the death of Ansari. He criticised those who had described Jharkhand as the hub of lynching. It was unfair, he said, to tar with the same brush everyone in Jharkhand. Modi's was an attempt to persuade the Jharkhandis that they had been insulted. In the months to come, the Bharatiya Janata Party will likely tell the Jharkhandis, who will elect a new Assembly later this year, to avenge the insult through the Electronic Voting Machine.
Modi also falsely equated the spate of lynching in Jharkhand with the political violence in West Bengal and Kerala. He went on to say that all hate crimes anywhere should be treated as same. "Only then we can keep hatred at bay," Modi said. Apart from glossing over the BJP's own role in the killings in Bengal and Kerala, his remark implied that unless hate is banished (can a person kill without hate?) India will continue to witness lynching. He, in a way, was rationalising the violence of Hindutva footsoldiers.
It is hard to tell whether Modi really "knows the pain of others," as the saint-poet Mehta wrote. But, certainly, Modi's idea of pain and sadness has been changing over the years. He redefines the idea through his periodic public expression of empathy for those who are victims of India's endemic violence.
For instance, take what he told the Reuters news agency in July 2013. Asked whether he regretted the violence against Muslims in the 2002 riots of Gujarat, when Modi was its chief minister, he said, "If someone else is driving a car and we're sitting behind, even then if a puppy comes under the wheel, will it be painful or not? Of course it is."
Through his remark, Modi was crafting a narrative that the 2002 Gujarat riot was merely an accident, and that Muslims, because of their puppy-like sensibilities, did not recognise the danger they were running into, presumably, by setting on fire the Sabarmati Express at Godhra. The blame for killings, whether in Gujarat or Jharkhand, is never completely on those who perpetrate them. His political rivals and critics, as also victims, have to share the blame in the outburst of violence.
Yet, some would say that Modi's response to the death of Ansari improves upon his idea of pain that was expressed through his puppy-remark of 2013.
The most significant date in the evolution of Modi's idea of pain is September 17, 2011, which had him go on a three-day fast for fostering communal harmony. On that day Modi had turned 61 and the fast came, as journalist Manoj Mitta writes in The Fiction of Fact-Finding: Modi and Godhra, "within a week of the Supreme Court's decision to cease monitoring the investigation into riot victim Zakia Jafri's complaint against him."
Before beginning his fast, Modi was quoted as saying, "Over the last 10 years, we have been vilified. I have faced every attack so that you [people] do not feel the pain. I want to ensure that Gujarat never slips below the parameters of humanity." As in 2011 so in 2019, the onus to promote harmony is on his political rivals and critics, not on the Rashtriya Swayamsevak Sangh's affiliates for hate-mongering and indulging in violence.
Modi's idea of pain underwent further refinement after a magistrate upheld in December 2013, the Supreme Court-appointed Special Investigation Team's report absolving Modi of the charge of letting the 2002 riots spiral out of control. The following day, Modi wrote a blog, spelling out the impact the riot had on him. "I was shaken to the core. However, as if all the suffering was not enough, I was also accused of the death and misery of my own loved ones, my Gujarati brothers and sisters. Can you imagine the inner turmoil and shock of being blamed for the very events that have shattered you [?]"
Shattered Modi must have been in 2013, but he did not give the public a glimpse of his tormented soul in 2002 and thereafter. He had dissolved the Assembly on July 19, 2002, a year before its term was to expire. It was claimed that Modi wanted an early election to take advantage of the Hindu consolidation brought about by the Gujarat riots.
JM Lyngdoh, the then Chief Election Commissioner, however, nixed Modi's plan. The Election Commission declared on August 16, 2002 that the atmosphere in Gujarat was not conducive to conducting a free and fair election immediately. It noted, "…The law and order situation was far from normal… and the riot victims would be extremely wary of going to the polling stations." Mitta in his book writes, "Having interacted with a cross-section of people in Gujarat, the EC [Election Commission] cited a telling testimony, saying, 'how could the situation mend when there was not even regret for what had happened.'"
The Election Commission's decision enraged Modi. On August 23, 2002, at a rally near Vadodra, Modi referred to Lyngdoh by his full name – James Michael Lyngdoh – as many as six times. After establishing his Christian identity, Modi said, "Someone asked me, has Lyngdoh come from Italy? I said we would need to ask Rajiv Gandhi. Someone asked, is he a relation of Sonia Gandhi? I said, perhaps they meet in church."
Stung by the EC's decision, Modi launched the Gaurav Yatra, seemingly because Gujarat's pride had been hurt because of Lyngdoh's decision. On the second day of the yatra – September 9, 2009 – Modi spoke at Becharaji, in Mehsana district, where he targetted Muslims still living in the relief camps that had sprung up after the riots. He was irked with them because their reluctance to leave the camps was one of the factors that the EC had cited to postpone the polls.
Modi thundered, "What should we do now? Should we run relief camps? Should we open child producing centres?" After using the phrase, "we are five and ours are twenty-five", Modi said, "Can't Gujarat implement family planning? ... Which religious sect is coming in the way?"
From August-September 2002 to June 2019, there is one constant in Modi's idea of pain – it has always remained hitched to electoral politics. Undermined are these lines from Vaishnav jan: A Vaishnav, tolerates and praises the entire world/does not speak ill of others/keeps his promises, actions and thoughts pure.
The writer is an independent journalist based in Delhi. The views are personal.
Get the latest reports & analysis with people's perspective on Protests, movements & deep analytical videos, discussions of the current affairs in your Telegram app. Subscribe to NewsClick's Telegram channel & get Real-Time updates on stories, as they get published on our website.
Subscribe Newsclick On Telegram