Nitish Kumar's Support to CAA Challenged by Own Party Leaders
Senior party leader Pawan Verma recently wrote a letter to CM Nitish Kumar seeking ideological clarity on the party's relationship with the BJP and also on CAA.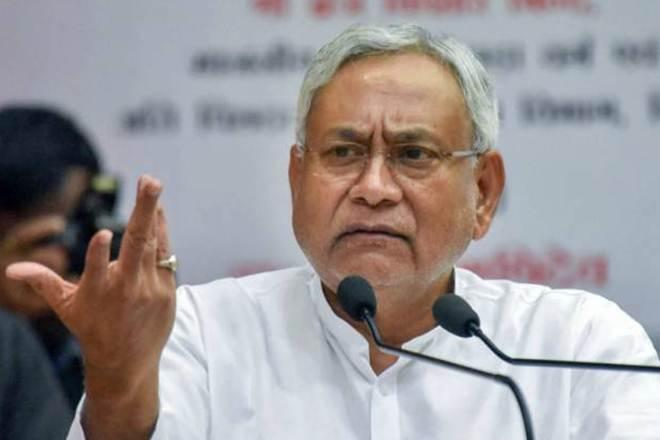 Image for representational use only.Image Courtesy : The Financial Express
Patna: Bihar Chief Minister and Janata Dal (United) president Nitish Kumar's support to Citizenship (Amendment) Actl [CAA] has been openly challenged by two of his own party's top leadership, much to his embarrassment. This is probably the first time that Kumar's stand to favour CAA has been questioned publicly by his party colleagues.
In the past one month, several JD-U leaders, mainly minority leaders, have resigned from the party citing Nitish Kumar's support to CAA as the reason. Other Muslim leaders including party MLAs had also expressed their opposition to CAA.
The latest political development has further damaged image of Nitish Kumar as a secular leader in Bihar. People have termed Nitish Kumar's support to CAA as his last bid to save his CM's chair, even at the cost of compromising JD-U's ideological stand for a secular India.
Senior party leader Pawan Verma wrote a letter to Nitish Kumar seeking ideological clarity on the party's relationship with the BJP and also on CAA, while party national vice-president Prashant Kishor on Wednesday dared the Union Home Minister Amit Shah to implement CAA and NRC ignoring dissent and protest.
The well-known poll strategist, who was once considered close to Nitish Kumar, has been expressing his disagreement over the party's stand to support the CAA in public for some time. In his latest tweet on January 22, he said, "Being dismissive of citizens' dissent couldn't be the sign of strength of any government, Amit Shah Ji, if you don't care for those protesting against CAA and NRC, why don't you go ahead and try implementing the CAA and NRC in the chronology that you so audaciously announced to the nation."
By saying this, Kishor has directly attacked Amit Shah for his statement on Tuesday in Lucknow that CAA will not be rolled back at any cost. Kishor's tweet has made it clear that Nitish Kumar's support to CAA to keep its ally BJP in good humour, is not backed by everyone in the party.
Also read: Nitish Refuses to Comment on CAA-NRC Protests, Claims 'All's Well' in NDA
Meanwhile, Pawan Verma, a diplomat turned politician, said that Nitish Kumar in private conversation had on more than one occasion, expressed his apprehension about the BJP-RSS combine. "When you (Nitish) were leading the grand alliance, you openly made a call for RSS mukt Bharat and how the current leadership in the BJP has humiliated you. When we rejoined BJP in 2017, he (Nitish) expressed his reservation and so I am seeking clarity about our party's position and whether this is in harmony with our constitution," Verma, former Rajya Sabha MP and JD-U general secretary said in his letter to Nitish Kumar.
Verma also said that BJP has embarked on a socially divisive agenda aimed at mutilating peace and harmony of the country through the combination of CAA, NPR and NRC. Even though, after countrywide protests against CAA and NRC intensified, Nitish Kumar on January 13 formally announced in the state Assembly that there was "no question" of the National Register of Citizens (NRC) in Bihar and called for a discussion on CAA.
But opposition Rashtriya Janata Dal, Congress and Left parties' leaders, and the people of Bihar expressed their doubt over Nitish Kumar's no to NRC. "Last month Nitish Kumar's party voted for CAB in both houses of Parliament and his government gave a go ahead for NPR in Bihar. Later, it claimed that NRC will not be implemented. People are not fools, we understand his political move. BJP top leaders made it clear that CAA would followed by NPR,a first step for NRC," Kanchan Bala of Nagrik Jan Pahal, which has been involved in organising protests against CAA and NRC in Patna, told NewsClick.
On the other hand, Nitish Kumar has been trying to downplay the ongoing protests and has refused to issue any statement on the matter, which has gained widespread support across the country.
It may be recalled that Prashant Kishor had publicly opposed the party's support to CAB and termed NRC as equivalent to "demonetisation of citizenship", saying the biggest sufferers would be the poor and the marginalised.
Meanwhile, peaceful protests against CAA and NRC continue in Bihar. Inspired by the month-long resistance at Shaheen Bagh, which has been following the Gandhian principle of peace and non-violence, against CAA-NRC, several such sit-in protests are underway at over two dozen places in different districts including Patna.
The state has till now witnessed two shutdowns—first by the Left parties supported by the other Opposition parties on December 19 and again on December 21 by the RJD, once again backed by all Opposition and Left parties.
Also read: In 'Official Human Chain', Thousands in Bihar Protest Against CAA-NRC-NPR
Get the latest reports & analysis with people's perspective on Protests, movements & deep analytical videos, discussions of the current affairs in your Telegram app. Subscribe to NewsClick's Telegram channel & get Real-Time updates on stories, as they get published on our website.
Subscribe Newsclick On Telegram