The Reality of Moving Away from Non-Alignment to Multi-Alignment
The US secretary of state's visit to India and India's weak-kneed response is a salutary reminder that our much-vaunted independent foreign policy and strategic autonomy stands compromised.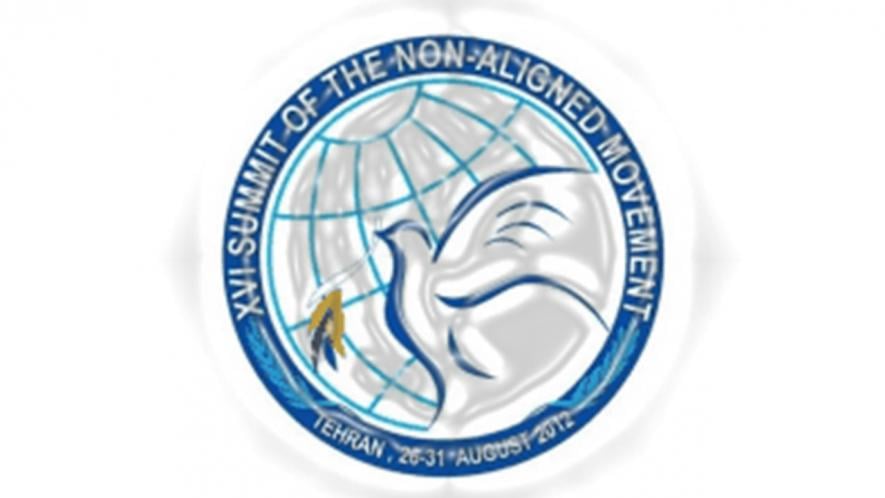 When India gave up being a non-aligned country and claimed that it now believes in being multi-aligned, it appeared as something refreshingly new. Now that more than two decades have passed, it becomes clear that the movement from non-alignment to multi-alignment has not been as smooth or untroubled as it was made out to be.
India's economic reforms in 1991 were accompanied by a move away from non-alignment. It was then held that this would unleash the 'animal spirit' of capitalism and make India prosperous and powerful. We were not told that this would also make India's dependence on US more pronounced.
All this was defended by claiming that under the present-day conditions, India should seek to engage in issue-based alignment with big powers. The mark of its success was measured by pointing at how India had handled relations with the US, China and Russia in recent times. At the ongoing Osaka G-20 summit, India held trilateral meeting with Japan, the US and India (JAI) on maritime operations, and with Russia, China and India (RIC) on trade.  But the reality throws up some salient features of this seminal shift from non-alignment to multi-alignment, which is best brought out in Indo-US relations.
The visit by US secretary of state Mike Pompeo to New Delhi from June 25-27 showed India's vulnerability to US pressure and browbeating and sharply profiled India's weak-kneed response. While India held on to its decision to buy Russian military hardware and said it wanted the US to accept it as a historical legacy, it made sure that a right signal was sent to the US administration about India's desire not to defy the unilateral sanction regime imposed by the US. This India did by deciding to stop all oil and natural gas imports from Iran, and along with that compromised on the possibility of participating in the burgeoning Eurasia trade and commerce by backing the International North South Corridor. It is also significant that on Afghanistan, too, India has fallen in line with US's current stance of negotiating with Taliban in order to pull back its troops. India seems to have also given up its insistence on having nothing to do with Taliban.
India's relations with the US are fraught with trouble but it is a relationship India cannot do without. While India and the US are currently engaged in  differences over trade and a range of issues over which they disagree, such as climate change, World Trade Organisation, and the stance on Iran, Pakistan, Russia and China, there is no gainsaying that the Indian elite is wedded to forge close relations with the US. It is the biggest market for Indian exports, the country where more Indian students go for education than from any other country, whose three million plus non-resident Indians carry more clout with the Government of India than 1.3 billion Indians who chose to live in India.
The US is also where the Indian elite have invested in and most would like to turn to in times of trouble. The US also boasts of being ahead of its challengers in military as well as dual-use technology. It uses this to push its military hardware sales, even willing to set up manufacturing units as part of the global value chain, but it never parts with proprietary control of technology and exercises checks on their capacity to exports. Notwithstanding all this, the preference for the US dictates much of the Indian elite's espousal of close ties.
Pompeo hailed India for cutting off oil imports from Iran, accused Iran from Indian soil of being the "world's largest exporter of terror", praised cooperation between the US,J apan, the Philippines in South China Sea, as China "has sought dominance in the South China Sea". And then dangled "trillions of dollars in potential Amercian investment sitting on the sidelines, waiting to be put to work in the Indo-Pacific region".
As is usual during such visits, there was a lot of hype about Pompeo's  visit to emphasise how India is being wooed and sought after by the big powers, especially the US, which sees India as playing a key role in the containment of China since the country is wary of its neighbour's increasing clout.
Since 2007, India has bought $18 billion worth of military hardware from the US. The Indian foreign minister referred to this when he said that defence cooperation with the US was an "encouraging story of the last decade or more" and then added that the two sides discussed "US origin military platform and equipment". And on the eve of the visit by Pompeo, the Indian media were all playing up India's plans to buy $10 billion worth of military goods over the next two-three years. The list included 10 Poseidon 81 long range maritime patrol ($3 billion), 30 armed Sea Guardian or Predator B drones for three services ($2.5billion), 24 naval multi-role MH 60 'Romeo' helicopter ($2.6 billion), National Advanced Surface to Air Missiles 11 as military shield over Delhi ($1billion) and 6 more Apache attack helicopters ($930 million).
How many of these off-the-shelf purchases will fructify, remains to be seen. The reason being that even if India wanted to buy all these items, it is not clear whether India's doddering economy can afford such big-ticket acquisitions. Nevertheless, India's foreign minister S Jaishankar spoke about India operating "a number of American origin (military) platform and equipment and the key point is that to continue to grow, it's important that we display trust and confidence". Jaishankar also reminded the US that India met the US criterion for waiver under CAATSA (Countering America's Adversaries Through Sanctions Act). He was drawing attention to the fact that India's dependence on Russian military platform and equipment has been coming down.
The trajectory of India's declining reliance on Russia as a major supplier of arms is evident to all. But for S-400 missiles followed by joint production of Kamov helicopters by Hindustan Aeronautics Ltd as well as production of AK 103 rifles by Ordinance Factory and decision to go in for leasing another nuclear sub from Russia, to be paid through a special rupee-rouble arrangement, India has been looking outside of Russia for its weapon acquisition. However, Russia is not a major non-military market for India. For instance, India's total information technology-related exports to the US in 2018 were $63.51 billion compared with $3.23 billion to Russia. The possibility of opening up Eastern Russia to prospective Indian investments in the untapped mineral wealth of Siberia is for the distant future.
The reason why India wants some Russian military hardware is because the latter has been more open to transfer of technology as well as the only country willing to lease out its nuclear submarine to India, among other things. However, there are a whole range of other equipment, once bought from the erstwhile Soviet Union, which are sourced now from the US, such as heavy air transport crafts, surveillance and reconnaissance equipment, heavy artillery etc. Besides, the US is pushing India to go in for its Patriot missile system as well as refurbished F-16 fighter jet for production in India.
Given this, India refused to budge from its stance on Russia but went out of its way to assuage the US over Iran by cutting oil imports from there and more symbolically refused to meet the Iranian President, one-on-one, which is a norm, during the recent Shanghai Cooperation Summit in Bishkek, Kyrgyzstan. In doing so, not only was India sending a signal to the US that it will play ball with them on Iran, but that it was also willing to jeopardise the International North South Corridor, critical for participating in Eurasian economic integration. With land access to central Asia via Afghanistan blocked by Pakistan, and the Iran route now closed for all practical purposes, India has signalled that it is willing to forego land access to Eurasia landmass for the time being.
Jaishankar did claim that "We have a certain perspective on Iran. The secretary shared with me the American concerns on Iran...For us, it's important that global energy supplies remain predictable...a concern that secretary Pompeo was very very receptive". Elsewhere, he also added, "affordable" oil. Because Iran offered India cheapest crude oil with maximum advantage, which no other oil supplier would be willing to provide. However, as analysts have pointed out, not only does the US want to prevent Iran from selling oil, it also wants countries like India to source oil from the US, never mind its higher price. (The threat of the US Congress sanctioning European Union countries for Nord Stream II natural gas pipeline to Western Europe makes it amply clear that it is not only preventing Russia from selling natural gas to the EU but promoting its own liquified gas to them).
This, more than anything else, brings out that the ideologically driven move away from non-alignment has not added to India's strategic autonomy. Rather, it shows that we are leaning towards the US. It might be that India is having to do this under compulsion or when weighing options, policymakers see Iran as being less important to India than the US. But it also reveals that Indian foreign policy mandarins were persuaded that the US would continue to offer waivers to India because India is much too vital for it in its goal to contain China. India can pretend that when it chooses to cooperate with the US and its allies in South China Sea, it is for "peace, stability, security, prosperity and rules...and not against anyone". But the US is clear that this is directed against China which "has sought dominance in the SCS".  Just as India had to choose between Iran and the US, time will come when India will have to choose between aligning with the US against China, our immediate neighbour, over South China Sea.
Arguably, China is in something of a piquant situation where it is not only confronting a bruising trade war with US, but its technological giants, such as Huawei, are being shut out from major markets due to US arm-twisting.  However, as a rising global superpower, it is having to negotiate hurdles aimed at slowing down its progress. Nevertheless, China's massive investment in high-end industry, education, scientific research and development will see it overcome current impediments, especially when it has become a dire necessity. Meanwhile, China has to accept that its rise is not going to be smooth or go unchallenged. Yet, it is something they can surmount in the medium term.
The challenge now before the Indian government is to negotiate its way out of this at a time when its economy is not the healthiest, as devotees of the ruling party contend, nor the fastest growing in the world. India's reliance on the US capital market for equity/debt, financial transactions, banking etc., makes room for manoeuvring even less.  The structural dependence on the US makes multi-alignment an intent, when the reality points otherwise. In this sense, the visit by the US secretary of state is a salutary reminder for us in India that our much-vaunted independent foreign policy and strategic autonomy stands compromised, where India today lacks the depth to withstand pressure from the US.  Multi-alignment remains a myth, as so many other things we have come to realise, are make-believe.
Get the latest reports & analysis with people's perspective on Protests, movements & deep analytical videos, discussions of the current affairs in your Telegram app. Subscribe to NewsClick's Telegram channel & get Real-Time updates on stories, as they get published on our website.
Subscribe Newsclick On Telegram