Politics of Mourning: A Tale of Two Cities
Interestingly, the logic that enables us to call certain people terrorists and certain others just radicals also insists that we extend our sympathy almost organically to disasters, damages, and calamities anywhere that is white.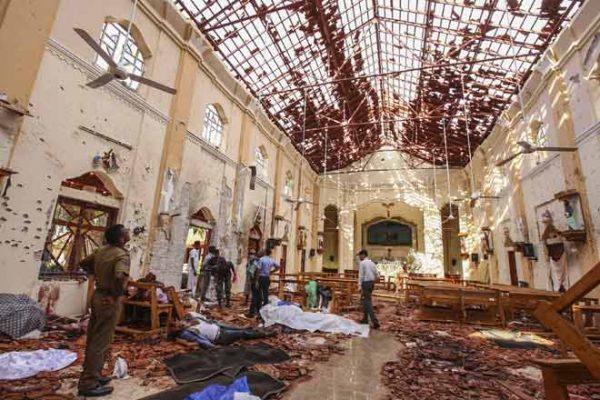 Image courtesy: Telangana Today
Is the history and heritage of the Global North more important than the Global South? In an exceedingly polarised world between Left-Right and White-Non-white, how does one read the global mourning of gutting of a Catholic church in Global North with no casualty? If a mosque would burn the same way, would we mourn that too? Would we mourn it without crying radicalisation? With Narendra Modi's government in India – where temples are becoming war zones as more and more Hindu terrorists drag Muslim citizens out of their homes and mob lynch them –  as a rational individual, would I appreciate the collective mourning of a Hindu temple the same way, and not talk about Hindutva uprising? Then why are we shying away from talking about it just because it is Europe, it is France and it is Notre Dame!
No sooner than tragedy struck Notre Dame, the world witnessed a massacre in Colombo, Sri Lanka, or, did it? Global response to Sri Lanka has at best been measured sympathy. Several data analyses cannot stop talking about how quick fundraising was for Notre Dame as against how paltry the initiation has been for Colombo where about 300 people died and the toll is only rising. I observe social media being flooded with personal and political reminiscences of the gorgeous, historically enriching cathedral. One must acknowledge the magnanimity of Notre Dame, its journey from the corners of Paris to the pages of Victor Hugo's Hunchback of Notre Dame – a story that took the church places across the world, and it soon entered the must-visit list of travelers.  Following similar sentiments, shouldn't we also expect public empathy for almost 300 victims of suicide bombings on three separate churches during Easter services in Colombo? Sebastian Church, Negombo, St. Anthony's Shrine, Colombo, Zion Church Batticaloa – do they ring any bell to us? These are where people had congregated for Easter, and they died in the suicide attacks. No romantic metaphor for appreciation of music, literature and the arts and no fashion street to live up to the high-culture upkeep – these churches in Colombo were significant because the people around, the people of Colombo related with them. Yes, no European writer ever wrote classics on them, but that does mean these churches were weaved any less into the collective fabric of the people around them. But our Euro-obsession is such that it had to be je suis Charlie that could begin digital identification with victims at distance and not je suis Nigeria or Gaza or Quetta. Will we ever see a je sui Colombo?  
Also read: Black Churches Burnt Down in Suspected Racist Attacks Raise USD 2 Million in Crowdfunding
Similarly, one may also remember the city of Sanna in Yemen that the civil war has destroyed completely. But one will not, in all possibility, because it is very likely that France is supplying war material to Saudi Arabia for intensifying the civil war there. City of Sanna, churches in Colombo are just examples of how history, culture and heritage in the Global South are constantly compromised with and sacrificed at the altar of the Global North. What is even more excruciating is to see citizens of the Global South not being vocal about it, even when tragedy hits them.
International ceremonious mourning over Notre Dame also tells us that it is not scandalous to cheer for a religio-cultural emblem that stands for Catholic conservatism. It is in fact encouraged that we, as global citizens, stand by it not because it is a heritage structure anywhere in the world, but in Europe. Had this been an Islamic heritage building, the world would obsess over how Islamic terrorism will now strike back in false spirit of retaliation. Interestingly, the logic that enables us to call certain people terrorists and certain others just radicals (a tradition which was recently broken by Jacinda Ardern, the current Prime Minister of New Zealand), also insists that we extend our sympathy almost organically to disasters, damages and calamities anywhere that is white. Echoing Belen Fernandez's article in Aj Jazeera, I would like to emphasise that not only there has been no casualty in the fire in Notre Dame, there has been no total shutdown of the cathedral either. On the contrary, in Colombo – people died, ironically from the Global North too. In that light, we may like to take a moment and grieve Notre Dame, but while doing so, we must grieve the cultural genocides and human-made massacres at the Global South permeated by the North as well. 
The writer is a researcher on Indo-German migration at University of Cologne. The views are personal.
Get the latest reports & analysis with people's perspective on Protests, movements & deep analytical videos, discussions of the current affairs in your Telegram app. Subscribe to NewsClick's Telegram channel & get Real-Time updates on stories, as they get published on our website.
Subscribe Newsclick On Telegram