Organic Solar Cells as A New Renewable Energy Source
These solar cells have multitude of advantages, such as its low cost nature, durability, flexibility and light weight character in comparison to the conventional silicon-based solar cells.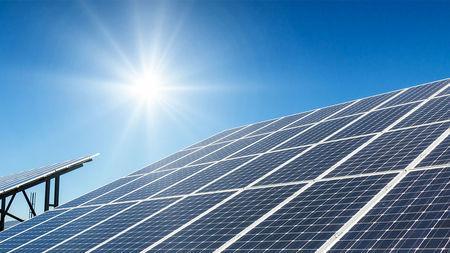 Image Courtesy : Science Magazine.
Renewables are the most sought after source of energy nowadays and very important from the perspective of climate change. Most of the energy sources of the world lie at fossil fuel burning, which is a major source of carbon emission in the atmosphere, and as a result for warming of the global climate.
To stop the burning of fossil fuels, in a world where energy demands increase everyday, alternative sources assume greater prominence. Tapping of solar energy and converting it to electricity is one such alternative. Though solar energy as an alternate form has been in use for a long time, scientists are now trying their hands on even more low-cost production so that it could be used on households in large numbers. Developing organic solar cells is one such effort. Organic solar cells have multitude of advantages, such as its low cost nature, durability, flexibility and light weight character in comparison to the conventional silicon-based solar cells. For years now, organic solar cells are being tried to implement in the solar energy sector. But so far, the main concerns of its use in a commercial scale have been the efficiency and stability these devices. As of 2015, organic solar cells could achieve 10% efficiency and in 2018, efficiency for organic photovoltaics of 17.3% could be reached.
Efforts that organic photovoltaic cells achieve commercial viability are going on relentlessly and if the scientific researches are to be believed, this, too, is not very far. In a research published in Nature on September 9, 2019, it was reported that a single-junction organic voltaic cell could maintain 87% of their starting efficiency and an amazing durability of 68 days after exposure to solar radiation. In the same study, the researchers said that they could also develop another group of organic photovoltaic cells that were subjected to 20 suns of ultraviolet illumination. The cells were exposed to that level of radiation for 848 hours and they observed no loss of efficiency for that duration. It is indeed a test of efficiency and durability.
Another study published in Nature Energy claims that it is possible to convert ambient indoor light into electricity An international team of researchers from Sweden and China developed organic photovoltaic cells which could convert indoor light into electricity.
Feng Gao of Linkoping University, Sweden, and a corresponding author of the research said, " Our work indicates great promise for organic solar cells to be widely used in our daily life for powering the internet of things."
Dr. Gao and his colleagues developed a new combination of donor and acceptor materials to be used as the active layer in the organic solar cell.
Their combination could reportedly absorb exactly the wavelengths of light that surround us, whether in our living rooms or in an illuminated place like that of a supermarket. They developed two versions of the organic solar cell—one with an area of 1 sq cm and the other of 4 sq cm. The solar cell with smaller area was exposed to ambient light (with an intensity of 1,000 lux) and they found that 26.1% of the light energy was converted to electricity. Also, the organic solar cells delivered a voltage of 1 V for more than 1,000 hours.
The other version of the cells with large area was also found to have maintained an energy efficiency of 23%.
"We are confident that the efficiency of organic solar cells will be further improved for ambient light applications in coming years, because there is still a large room for optimisation of the materials used in this work," said Professor Jianhui Hou of Chinese Academy of Sciences' Institute of Chemistry, who was the corresponding author of the study.
Get the latest reports & analysis with people's perspective on Protests, movements & deep analytical videos, discussions of the current affairs in your Telegram app. Subscribe to NewsClick's Telegram channel & get Real-Time updates on stories, as they get published on our website.
Subscribe Newsclick On Telegram