PMSSS Extended, but Enrolled J&K Students Beneficiaries Face Scholarship Delays
Students claim AICTE not responding to repeated pleas by them and fear they may have to drop out of higher education.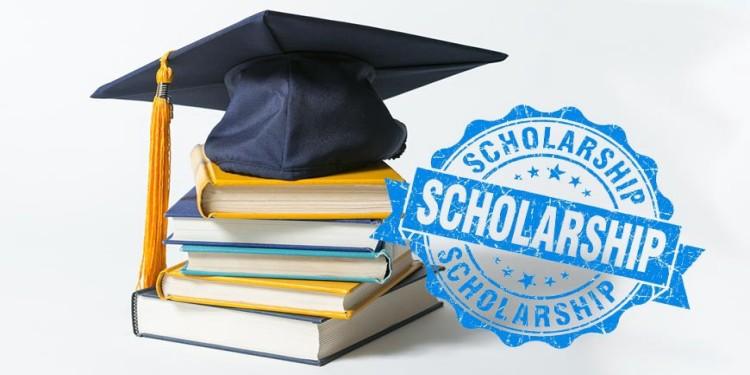 Image Courtesy: JournalsOfIndia
Students from Jammu and Kashmir enrolled under Prime Minister's Special Scholarship Scheme (PMSSS) in different colleges across the country are facing immense problems due to non-payment of maintenance fees. The beneficiaries of this Centrally-sponsored scheme say they are yet to receive the scholarship amount promised at the time of admission and fear they may miss out on their education.
Students enrolled under this scheme are supposed to get Rs 1 annually for books, internet, hostel fee and other maintenance charges. But, for the current session, the maintenance fee and basic scholarship amount has not been paid, many students say.
The students, most of them from the marginalised sections, claim that when asked, the authorities did not cite any reason for non-payment.  
The PMSSS is a student scholarship offered by the All India Council for Technical Education (AICTE). It is meant for students of Jammu and Kashmir and Ladakh regions. It was introduced to economically assist poor students of these regions to help them in pursuing undergraduate studies in colleges outside the two Union Territories.
The scheme was started by the Congress-led United Progressive Alliance government under Prime Minister Manmohan Sngh.
Through the years, thousands of Kashmiri students got themselves enrolled in different colleges across the country under the scheme. But, now, with the funds not being released, several students are being forced to drop out of colleges.
Fasial Ayoub, a first year student at Al Shifa College of Pharmacy, Kerala, said: "The AICTE-PMSSS funds the students with maintenance fee and academic charges till the end of course. We get maintenance fee of Rs lakh a year – Rs 50,000 in ach semester."
He said the AICTE starts the academic session in August. "We joined college on November 24. First, we were told you will be Rs 50,000, but when we joined college, we were given only Rs 20,000, due to which we have faced economic hardship," said Ayoub, adding that "I come from an economically unstable background. I couldn't have of thought of studying in a deluxe educational institution like Al Shifa College of Pharmacy, which is far away from my home."
He said due to financial constraints, he decided to take admission in the institution just because of PMSSS. "But, I am not being paid maintenance charges that are due to me as per the scholarship rules. I am running short of money and have nothing to pay as hostel charges and mess fee", he added.
Mohd Imran Mir, who is pursuing Bachelor's in Pharmacy in Dr. A.P.J. Abdul Kalam Technical University, Lucknow, Uttar Pradesh, said: "It has been five months since I am in college. Since then, we have been given only Rs 1,000 as maintenance charges. I have to pay hostel fee, mess charges, library fee, buy books and stuff.  I am caught in a very difficult situation."
Saqib Mir, another PMSSS beneficiary, said: "PMSSS had raised hopes for poor students like me to continue our higher studies, but now we are finding it hard to make both ends meet. Many beneficiaries of PMSS are broke. Owing to this, we can't even concentrate on our studies".
Amin Hussain, who is pursuing Honours in Economics at Jamia Milai Islamia in Delhi, said: "Due to suspension of maintenance fee, we are facing economic hardhsips. Poor students commonly find themselves in debt. We are supposed to get Rs 50,000 as maintenance charges for one semester, which we didn't get. As per AICTE, since the academic session starts in November, we were supposed to get Rs 30,000 in two installments - one of Rs 20,000 and another Rs 10,000. I haven't got either so far.  Now we are being told that we will be paid only Rs 20,000".
Students studying under this scheme are mostly living in private flats/rental accommodations where they have to make yearly agreements with flat owners. Even those living in hostels have to pay hostel fee charges.
Most beneficiary students, whose parents belong to marginalised sections work as daily wagers, causal labourers, labourers etc., are highly impacted by non-release of government funds as the chance of dropping out are high. This is causing a huge amount of stress to them.
Last week, a day-long workshop on "Prime Ministers Special Scholarship Scheme (PMSSS) 2022-23", was organised by Amar Singh College, Srinagar, in collaboration with AICTE, New Delhi for facilitation and document verification centres.
But, students who are already enrolled under the scheme, are upset and angry and questioned purpose of conducting such workshops when students already enrolled are suffering as their scholarship amount is getting delayed..
Some students urged Prime Minister Narendra Modi to keep his promise of not letting the youth of J&K suffer and release maintenance fee to PMSSS beneficiaries at the earliest.
"The outstanding amount of maintenance charges of beneficiaries of PMSSS should be paid at the earliest. Economic hardships should not come in way of students to pursue their dreams. We request authorities to lend students an attentive ear and solve this issue as soon as possible", they told NewsClick.
After repeated calls, there was no response from any AICTE official. Repeated mails to AICTE also remain unanswered.
Ironically, on Sunday, the Centre extended PMSSS for Jammu and Kashmir and Ladakh for five years. This scheme has an annual budget of Rs 180-190 crore to be implemented by AICTE. The term of this scheme was due to end last year, but the Centre decided to extend it for another five years for the benefit of students, said an official from the J&K Administration.
However, students enrolled under this scheme said they had sent dozens of mails (to AICTE) seeking release of their due amount, but had received no solid response yet. They also complained that their telephonic grievances as also through mail were not being answered. "We earnestly urge AICTE authorities to look into the matter and redress the grievances of students at the earliest," they said.
Meanwhile, J&K Lieutenant Governor Manoj Sinha, seemed oblivious to the problem as he recently thanked the Prime Minister and Minister for Education Dharmendra Pradhan for extension of PMSSS for another 5 years.
"With thousands of scholarships available every year, the scheme will provide opportunities to our youth to dream big and means to realise their dreams," said Sinha.
But, students who are already enrolled "beneficiaries" are an unhappy lot. They said neither AICTE nor the Centre had done much to redress their grievances. The students said they wanted a hike in maintenance fee as also a policy for time-bound payment of scholarship amount. "Without any solid execution plan, this is all rhetoric" said a student beneficiary on condition of anonymity.
The writer is a freelancer. He tweets @NasirKhuehami & can be reached at [email protected].
Get the latest reports & analysis with people's perspective on Protests, movements & deep analytical videos, discussions of the current affairs in your Telegram app. Subscribe to NewsClick's Telegram channel & get Real-Time updates on stories, as they get published on our website.
Subscribe Newsclick On Telegram