Patanjali Floated No-revenue Companies to Acquire Land, State Facilitated Acquisition, Says Report
In a three-part investigative series, reports by the Business Standard reveal how over 400 acres of land was acquired in Haryana by bending norms.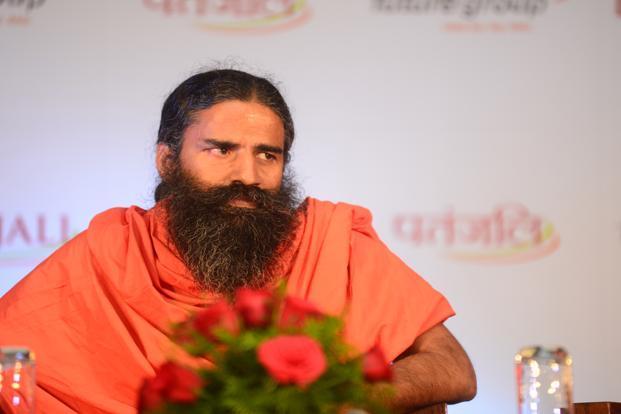 On June 6, in a series of investigative reports, Business Standard revealed that Baba Ramdev's Patanjali Group has acquired over 400 acres of land in Haryana's Aravalli region in Faridabad district. The transactions for the large piece of forest land took place between 2014 and 2016, the report said, noting that the acquired land was "common land" or shamlat deh.
The second part of this series shows how Pravin Kumar Sharma, an agent of the firm, along with three other associated dealers, controlled more than 400 acres of forested hill common land in Kot village. The land was taken over through power of attorney (PoA) agreements signed with other owners of disputed land. These agreements were signed mostly between 2014 and 2016. During this period, purchase, registration and mutation of land records to reflect sale were not permitted without the approval of the Panchayat and state officials. The PoA route bypassed the need for recording the change of ownership by keeping the deals discreet.
Sharma, a resident of Faridabad, had submitted documents for at least 104 land owners through power of attorney agreements. He is an authorised representative of a company called Herbo Ved Gram Private Limited.
A pattern was discovered in the land deals by the Business Standard; the second part exposes that a web of no revenue companies was floated by Patanjali Group. One of such firms was Verve Corporation. Review of this company's records showed, with zero revenue from operations, the company had provided several unsecured advances against the land picked up in Kot village through PoA agreements. These advances were given for 18 land purchases from different people in Kot, according to company filings.
Company records also revealed that Sharma had received an unsecured interest-free advance of Rs 3.15 crore from Verve Corporation. Verve, too, was owned by the Patanjali Ayurved Limited until 2016-17. In the next financial year, Acharya Balkrishna took over the control of Verve. Sharma and his associates in Faridabad have picked up many land parcels in Kot for the Patanjali group's associated companies. In many of these, Acharya Balkrishna now owns the majority stake. The companies have had little other operations — they have zero or little revenue from operations. These companies have given advances either directly or through Pravin or other entities to pick up the Shamlat and 'gair mumkin pahad' land in the village. Restricted by state government orders, the ownership of such land could not be formally registered, so the advances made continued to be reflected in the accounts as 'advances against land'.
Yet another Patanjali company that Business Standard was able to trace down was Omgreen Agro Private Limited. In this company, registered in Navi Mumbai, Acharya Balkrishna owns 97% shares. In 2017-18, it had zero earnings from operations, but tangible assets included unregistered land in Kot adding up to 114 bighas and 4 biswa taken through the PoA route from 11 people by paying Rs 11.61 crore. The company gave an unsecured loan of Rs 7.5 lakh to purchase hilly commons in Kot to a partnership firm, Vedanta Enterprises, in which Sharma is a partner. Another Patanjali Group company with land in Kot purchased through him, Jadibuti Krishi Private Limited, was found to be doing organic farming in the village, even as the company records showed it earned no revenue from operations.
The third part of the series reflects on the role of the Haryana government in facilitating the process of land grab by the Patanjali Group. In its latest move, in February, the Haryana Assembly amended the Punjab Land Preservation Act, 1990, opening up thousands of acres in the mountain ranges for real estate development and mining. Following this, the Supreme Court had sharply rebuked it for trying to "destroy the forest". The top court had barred any action under the amended Act. The notification issued on February 1, 2019, ordered taking up of consolidation of 31,184 acres of land under the provisions of East Punjab Holdings (Consolidation and Prevention of Fragmentation) Act, 1948 and the Punjab Village Common Land (Regulation) Act, 1961. According to the 1948 Act, compulsory consolidation can be done only for agricultural holdings. However, the new order says that consolidation is being done for the purpose of "better cultivation", while revenue records classify most of the Aravalli hills stretch as 'gair mumkin pahad' (uncultivable land) and marks the ownership as shamlat deh.
The third part of the series also highlights that the state government has tried to take several other such steps over the past four years to dilute or do away with the legal protection that the Aravalli forests derive out of various laws and regulations. For instance, it has been delaying identifying forested hilly tracts of the Aravallis as legal forests as directed by the Supreme Court in 1996. In 2018, the idea of consolidation of Kot village land was resurrected for a third time. The villagers, on hearing this, again passed a Panchayat resolution that consolidation should not be undertaken. This time, the director general of consolidation rejected the idea. In June 2018, he wrote: "In the case of revenue estate of Kot, the total land is 3,184 acres, of which 258 acres is owned by private malkaanand 2,926 acres is 'Shamlat pattiyaat kotand kharka' — that is Shamlat land. Further, out of this 2,926 acres, 2,745 acres is 'gair mumkin pahad', and non-cultivable. Therefore there is little agricultural land available to consolidate."
The report also details how in Kot, the consolidation of land has been ordered for the entire village land, including the hilly forested commons, which are already pooled. This is not the first time that the Haryana government has attempted such a consolidation of Kot common lands. Over last seven years, the state government has tried it thrice.
Also read: Baba Ramdev's Patanjali Group Acquires Over 400 Acres Of Common Land in Aravallis
Get the latest reports & analysis with people's perspective on Protests, movements & deep analytical videos, discussions of the current affairs in your Telegram app. Subscribe to NewsClick's Telegram channel & get Real-Time updates on stories, as they get published on our website.
Subscribe Newsclick On Telegram