Photo Essay: Kashmir's Walnut Industry is on the Decline
Walnut producers in Kashmir have been hit by the decline in exports, with the lack of mechanisation in the production process leading to low yield and poor crop quality.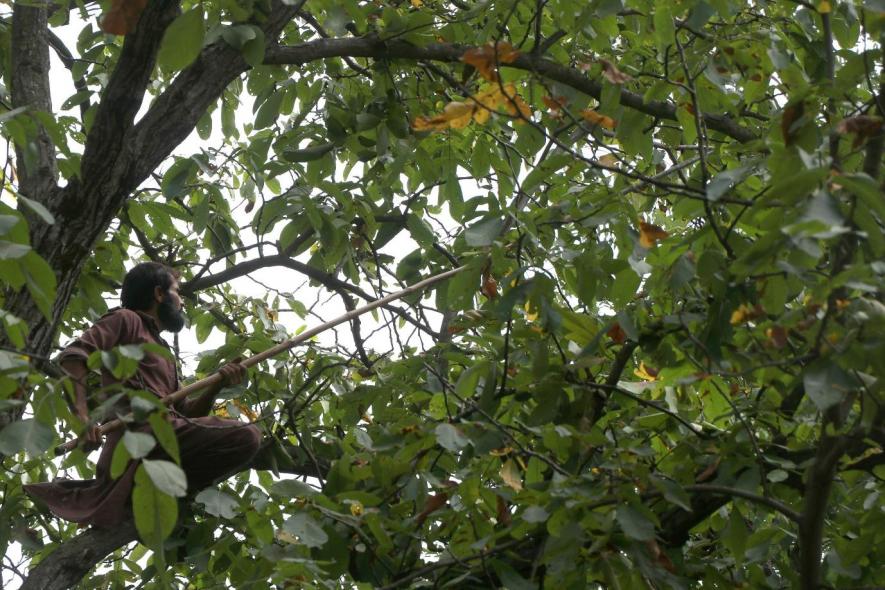 Jammu and Kashmir (J&K) produces nearly 98% of India's total walnut produce, with an annual production of around 2.66 lakh metric tonnes on 89,000 hectares. Each year, walnuts are shipped across the country in cardboard boxes and gunny bags. With walnuts from California, Chile and China entering the Indian market, Kashmir's walnut industry has suffered a setback. Growers and producers of Kashmiri walnuts, however, are concerned about a drop in demand and a low rate.
The lack of high-quality planting, poor orchard management, and a long gestation period are all contributing factors to the issues faced by walnut farmers in J&K.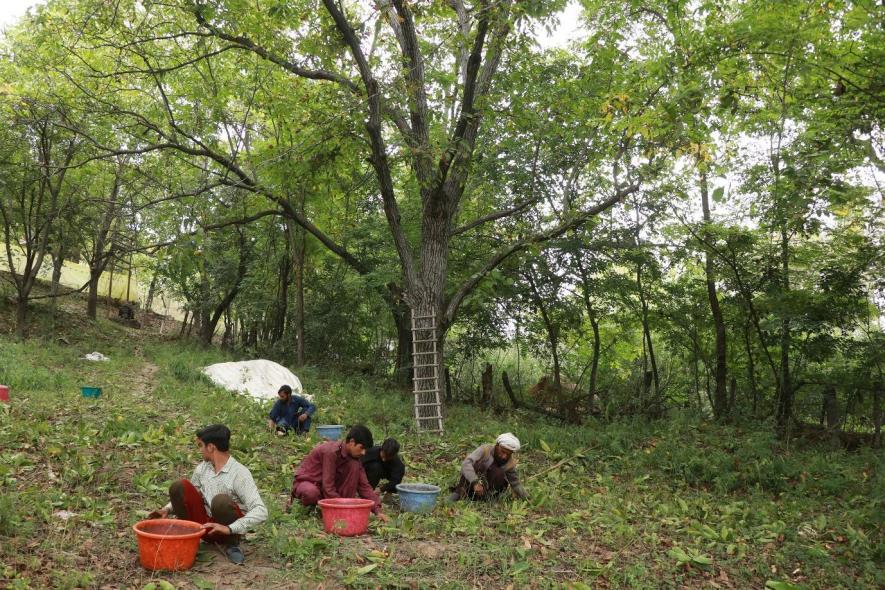 It is concerning that walnut production in Jammu and Kashmir has been declining year after year. "Our children won't carry on the family trade because the walnut production, in general, is decreasing day-by-day. It's not just the annual produce that has fallen, rates have fallen as well while the cost of labour has increased multifold," Ghulam Ahmad Dar, a trader from Noorpora Tral, said.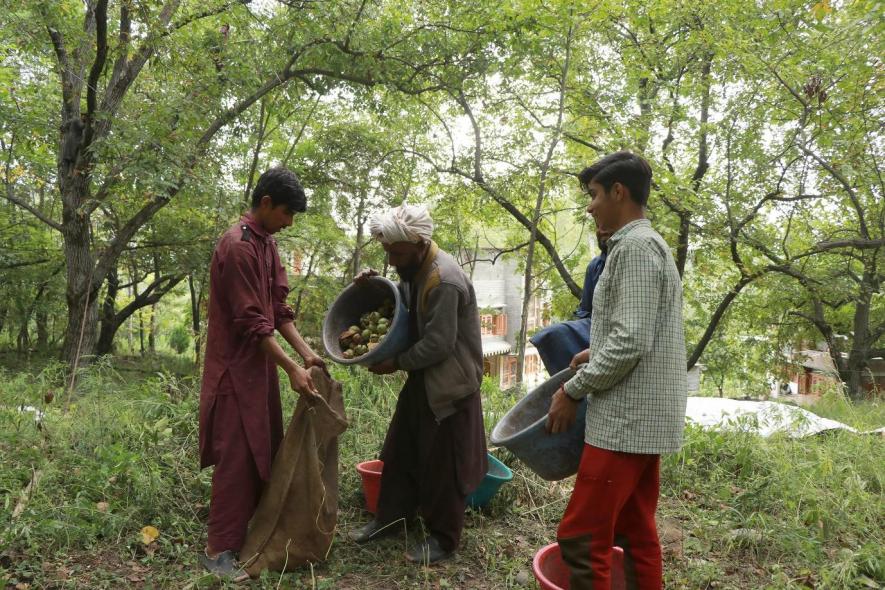 Jammu and Kashmir produces nearly all of India's walnuts, accounting for nearly all of the country's walnut exports. Uttarakhand, Himachal Pradesh, and Arunachal Pradesh are the other states where walnuts are grown.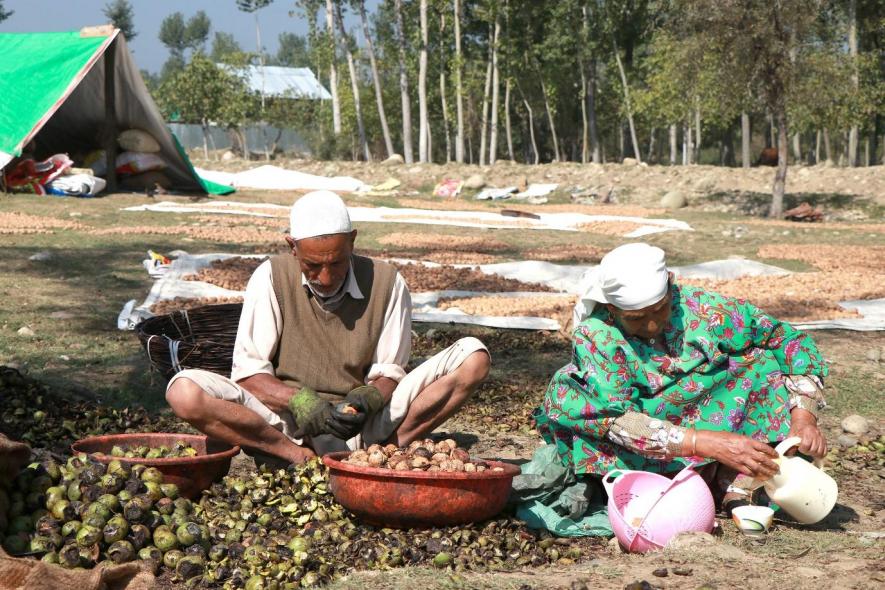 India's produce is primarily exported to the United Arab Emirates, the United Kingdom, France, Germany, the Netherlands, and other European countries. Over the last few years, exports have been steadily declining.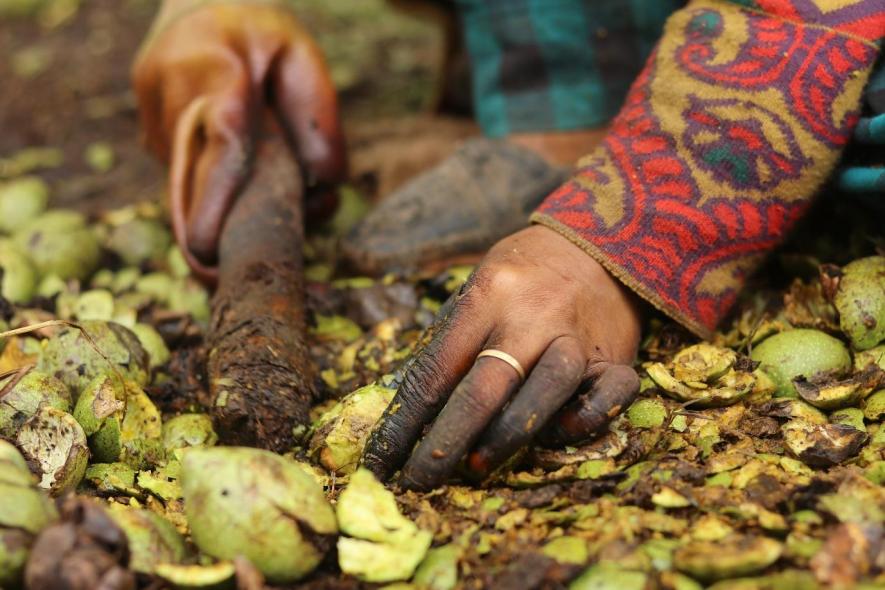 India exported 1,648.26 metric tonnes of walnuts to the world in the financial year 2019-20, worth Rs 52.77 crores. This is less than half of the walnuts India exported in 2015-16, which amounted to 3,292 metric tonnes and were valued at approximately Rs 117.92 crores. In 2016-17, walnut exports fell to 2,191 metric tonnes, worth Rs 55.27 crores.
Many experts say the lack of mechanisation is holding the industry back. Jammu and Kashmir requires new walnut plantations of high-yielding varieties, similar to how high-yielding apple rootstock changed the game for apple plantation in India.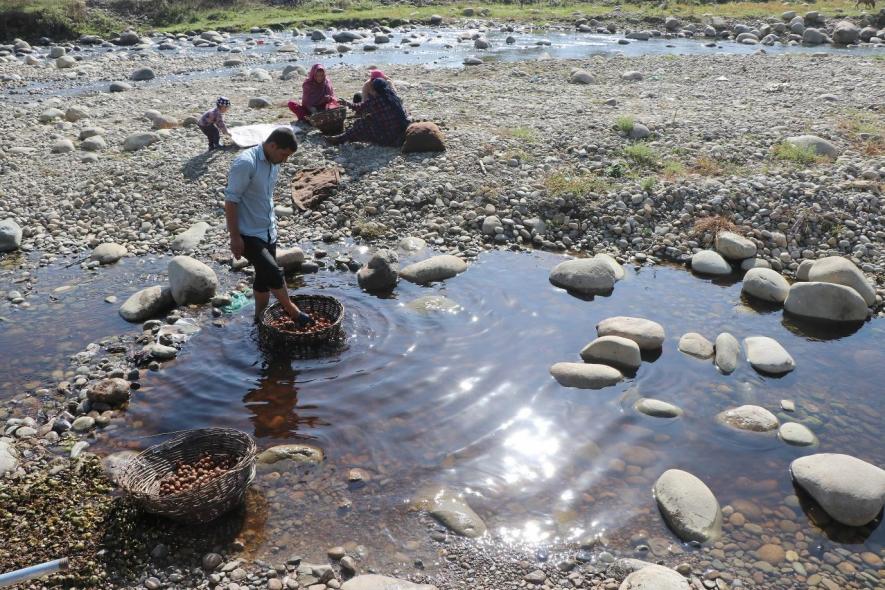 Currently, it takes 13 to 15 years for a walnut tree to bear fruits. This long gestation period is a significant obstacle, growers complain. Besides, the Goods and Service Taxes (GST) imposed by the government in 2017 has also created hurdles for the growers.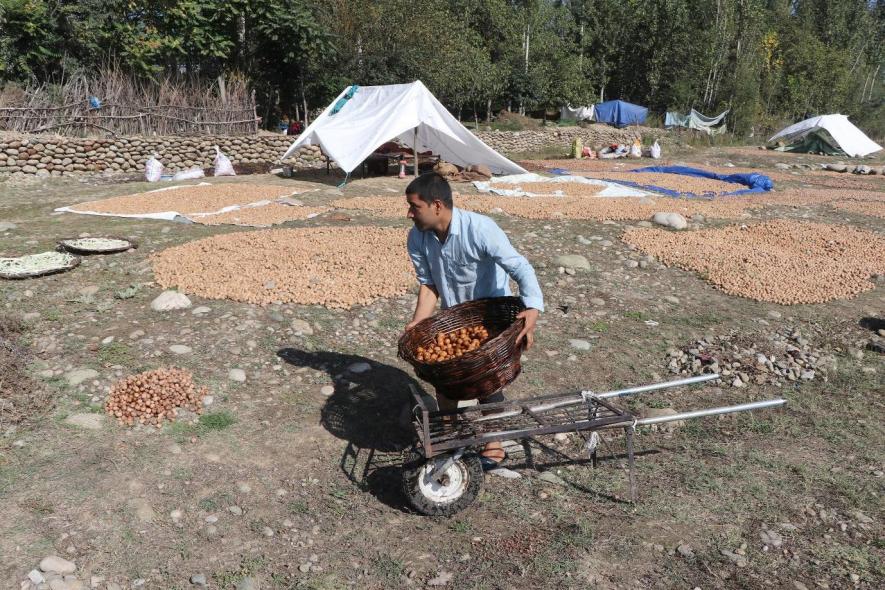 Walnut farmers must be provided with high-quality grafted plants by the government. Walnut orchards that grow specific varieties should also be promoted by the government.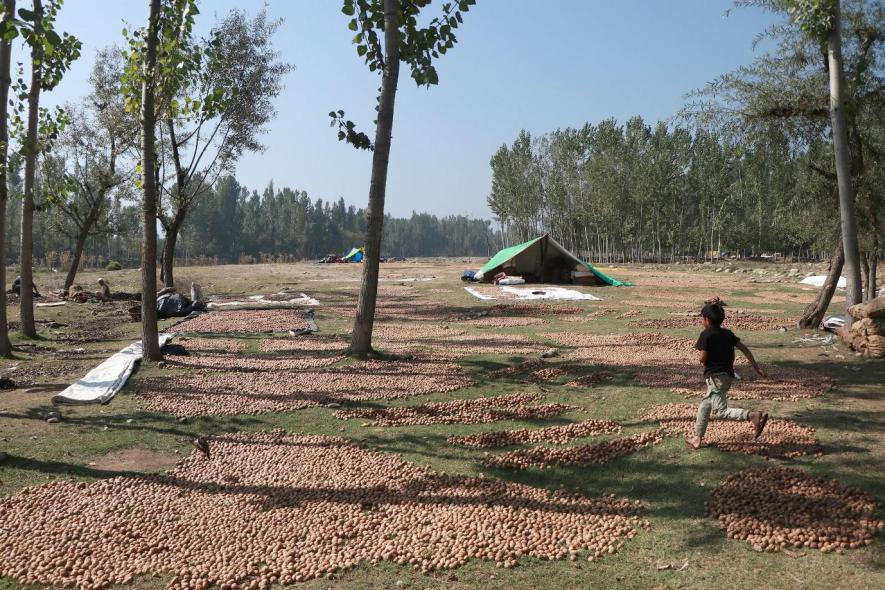 Walnuts should be grown on more land, with varieties that produce high yields and have a shorter gestation period. Experts say the pre-harvesting and the post-harvesting methods used by the farmers are outdated, resulting in reduced productivity and low quality of the crop.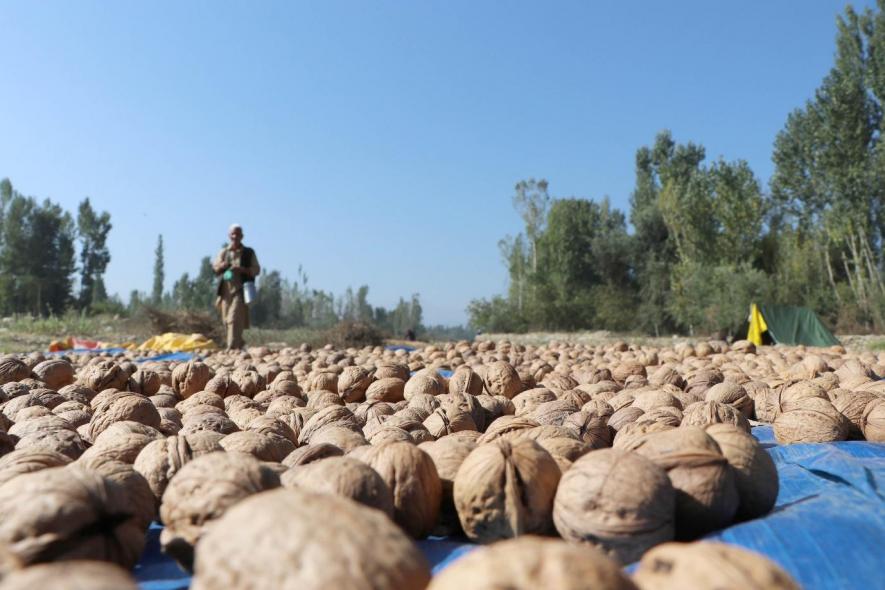 Walnut growers in Jammu and Kashmir also have to contend with the fact that the fruit in many orchards is of varying size and quality. Therefore, the overall production loses its competitive advantage in the global market, which demands uniform size and high quality. This problem has been resolved by farmers who use walnut grafting. However, this isn't happening on a large enough scale in the region.
Farmers are unable to address the problem of low density per unit area. Climate change is also a contributing factor to low productivity.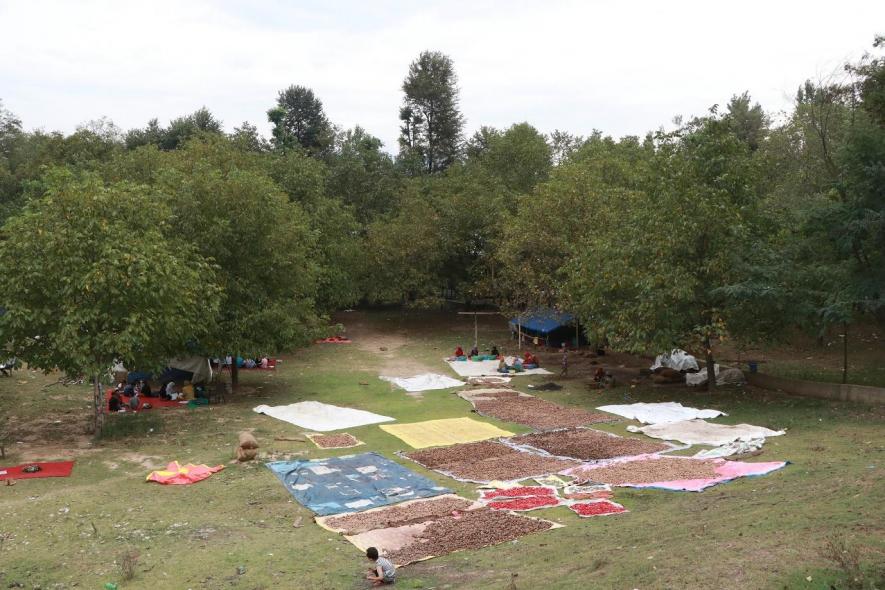 Almost every part of the plant is used in some capacity, but the fruit and wood have been fully exploited. The edible part of the walnut is the kernel, which accounts for about half of the weight of the fruit and contains proteins, fats, and minerals, and is also a good source of Vitamin B.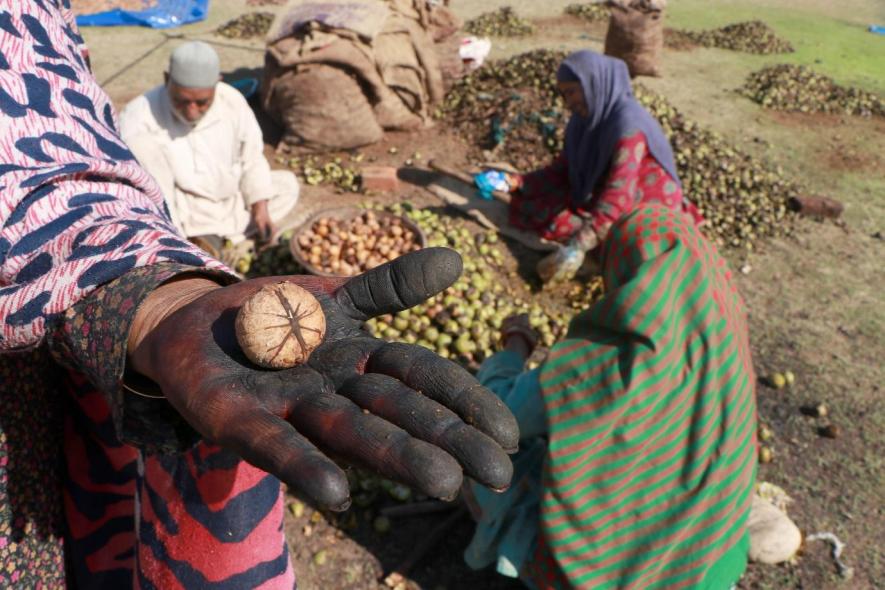 Walnut leaves can help with skin problems, eye irritation, poor appetite stimulation and wound healing, among other things. In chronic diarrhoea, the outer nut rind is beneficial. Plastic fibres, industrial tiles and insecticide spreaders are just a few of the products made from walnut shell flour.
Furthermore, the walnut wood has a distinct appearance after being sculpted by our handicraft artists. Anantnag (Islamabad), Shopian and Kupwara are the largest walnut growing areas in Kashmir. The three main varieties are Kagazi, Wonth and Burzul.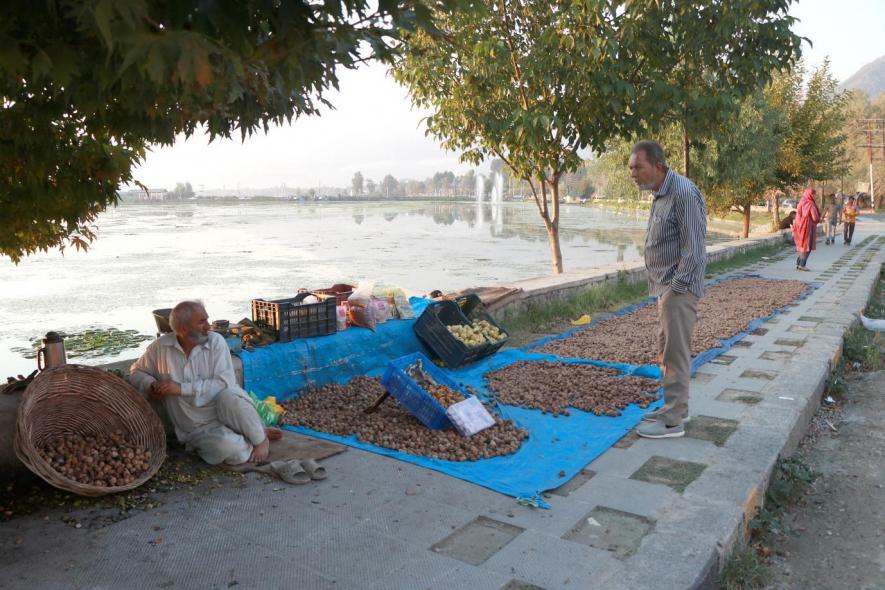 Get the latest reports & analysis with people's perspective on Protests, movements & deep analytical videos, discussions of the current affairs in your Telegram app. Subscribe to NewsClick's Telegram channel & get Real-Time updates on stories, as they get published on our website.
Subscribe Newsclick On Telegram