SC Orders Release of Journalist Prashant Kanojia
'We Don't Appreciate His Tweets; But He Cannot Be Put Behind Bars', Supreme Court.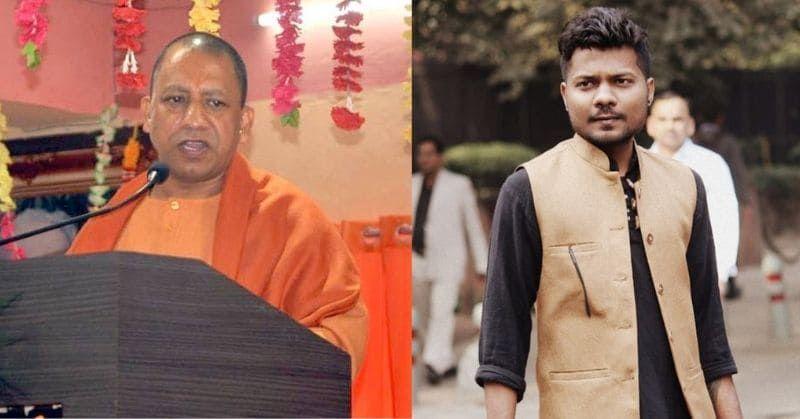 In a major relief to Prashant Kanojia, the journalist arrested by UP Police for online comments against Chief Minister Yogi Adityanath, the Supreme Court today ordered his immediate release on bail.
The vacation bench of Justices Indira Banerjee and Ajay Rastogi passed the order in a habeas corpus petition filed by Jagisha Arora, wife of Kanojia, seeking his release.
The bench observed that the arrest and remand was illegal, resulting in deprivation of personal liberty.
Even though the UP Government submitted that the arrest was necessary "to send a message" that provocative tweets cannot be tolerated, the bench rejected it, choosing to bat for personal liberty.
Arora, who was represented by Advocate Nitya Ramakrishnan, approached the Court saying, "The alleged post on its face value constitutes no criminal offence and is an unwarranted assault on the free speech and right to life"
Kanojia, an alumnus of Indian Institute of Mass Communications Delhi with work experience in The Indian Express and The Wire Hindi, had shared in twitter a news item about a woman claiming that she was in a relationship with Yogi Adityanath and that she wanted to marry him. The news was shared by Kanojia on Thursday evening with a mocking comment.
The FIR, lodged "suo moto" by UP Police, was registered under Section 500 of the Indian Penal Code and Section 66 of the Information Technology Act alleging that Kanojia had made defamatory comments against Yogi Adityanath from his "twitter social media", with an attempt to "malign the image of the Chief Minister.
Attempting to justify the arrest, the Additional Solicitor General appearing for UP Government submitted that the arrest was not merely for comments against the CM. The ASG cited several tweets by Kanojia from as early as December 2017, which were insulting gods, religious sentiments and community practices. Therefore, the arrest is made for public mischief, and Section 505 IPC was added in the FIR later, submitted the ASG.
But the bench was not convinced.
"We do not appreciate his tweets. But can he be put behind bars for that?", asked Justice Banerjee.
The Court also expressed astonishment at 11 days remand ordered by the Magistrate. "Is he accused of murder?", Justice Rastogi wondered.
 The ASG replied that there were SC precedents that remand orders cannot be challenged in habeas corpus petition, and that the proper remedy was to seek bail from lower courts.
The bench was not to be moved by this technical objection. It said that Article 142 of the Constitution have SC powers to do "complete justice".
"If there is a glaring illegality, we cannot fold our hands and ask to go to lower courts", the bench said.
Arora's petition filed through Advocate Shadan Farasat has pointed out the following illegalities in the arrest :
Criminal defamation under Section 500 IPC is a non-cognizable offence, for which action can be taken only on a private complaint filed before the Magistrate by the aggrieved person.
Section 66 of the IT Act, the other provision mentioned in the FIR, has no relevance here, as it pertains to "dishonestly/fraudulenty damaging a computer system".
The arrest was made by police men in plan civil clothes, without serving an arrest memo, and without telling his wife the reasons for arrest and therefore violated the mandatory procedure before arrest laid down by SC in D K Basu case.
There was no transit remand obtained by UP Police for taking Kanojia from Delhi. He was not produced before the local Magistrate before taking him out of State.
The offences are in any case bailable and therefore police was bound to release him as per Section 436 CrPC. The continued detention is therefore illegal.
After intense outrage started pouring in against the arrest of Kanojia, the UP police issued a press statement that offences under Section 505 IPC and Section 67 IT Act were added on the ground that Kanojia made "obscene comments" and "spread rumours" on social media.
These subsequently added provisions are also not applicable in the case, the petitioner argued. Sharing of a statement about the private life of the Chief Minister cannot be termed as causing "public mischief" by inciting persons to commit offences against the State or public tranquility, which is made punishable under Section 505 IPC. It was further argued that the news item shared by him - a press statement given by the woman before media- cannot be termed "obscene" so as to attract Section 67 IT Act.
Relying on Section 41(b)(ii) CrPC ,it was contended by the petitioner that police should have given special reasons in writing for arresting Kanojia as the offences alleged him are not punishable with a term exceeding seven years. The SC precedent in Arnesh Kumar case has stated that in cases where punishment is less than seven years imprisonment, police should not arrest persons as a matter of course, and should instead try to secure their attendance by serving notice under Section 41A CrPC. The fact that this course was not adopted by the police makes it clear that the arrest was for "malicious" reasons, submitted the petitioner.
Apart from Kanojia, two more journalists have been arrested by UP Police over these comments. They are Ishika Singh and Anuj Shukla, channel head and editor respectively of news channel Nation Live, which had discussed the news about woman claiming to be having a relationship with the UP CM.
Massive outrage is pouring in social media against the arrests. The Editors Guild has issued a statement condemning it. "The police action is high-handed and arbitrary, and amounts to an authoritarian misuse of laws. The Guild sees it as an effort to intimidate the press and stifle freedom of expression," the Guild said in a statement 
 
Get the latest reports & analysis with people's perspective on Protests, movements & deep analytical videos, discussions of the current affairs in your Telegram app. Subscribe to NewsClick's Telegram channel & get Real-Time updates on stories, as they get published on our website.
Subscribe Newsclick On Telegram