Relook at a Book: Udham Singh – Life of a Hero, Peppered With History, Fiction, Thrill
The author, an award-winning journalist, uses an interesting narrative style to celebrate the life of Jalianwala Bagh massacre's revenge taker, who was executed on July 31, 1940.
Anita Anand, The Patient Assassin, The True Tale of Massacre, revenge and the Raj, London, Simon and Schuster, 2019, pages 384, Kindle ed
The book, The Patient Assassin, by London-based Anita Anand is based on the life of Udham Singh, who assassinated Michael O'Dwyer, the Lieutenant Governor of Punjab during 1919, and was infamous for the Jallianwala Bagh massacre in Amritsar.
Anand's ancestors on both sides, her own and her husband's, were involved in some way or the other the sufferings of the biggest massacre during British Raj after the 1857 revolt. Her grandfather, Ishwar Das Anand, was in Jallianwala Bagh on that fateful day of April 13, 1919. He survived as he left a bit early before the firing was ordered by Reginald Dyer. Her husband's ancestors settled in London in the 1930s and one of them lived with Udham Singh in London.
So, as a writer, Anand has the privilege of having heard the story from close family persons, as well as being a broadcast journalist with BBC, she has used her skills as a journalist and researcher to build the story of Udham Singh in a narrative style. She already has written another popular book on Sophia, the daughter of the last Maharaja of Punjab, Duleep Singh, and also co-authored another one on Kohinoor, with celebrated historian William Dalrymple. In this book, she has given a historical event the shape of a long narrative, to make it more interesting, and has taken the liberty to give almost a fictional form and a thriller as well.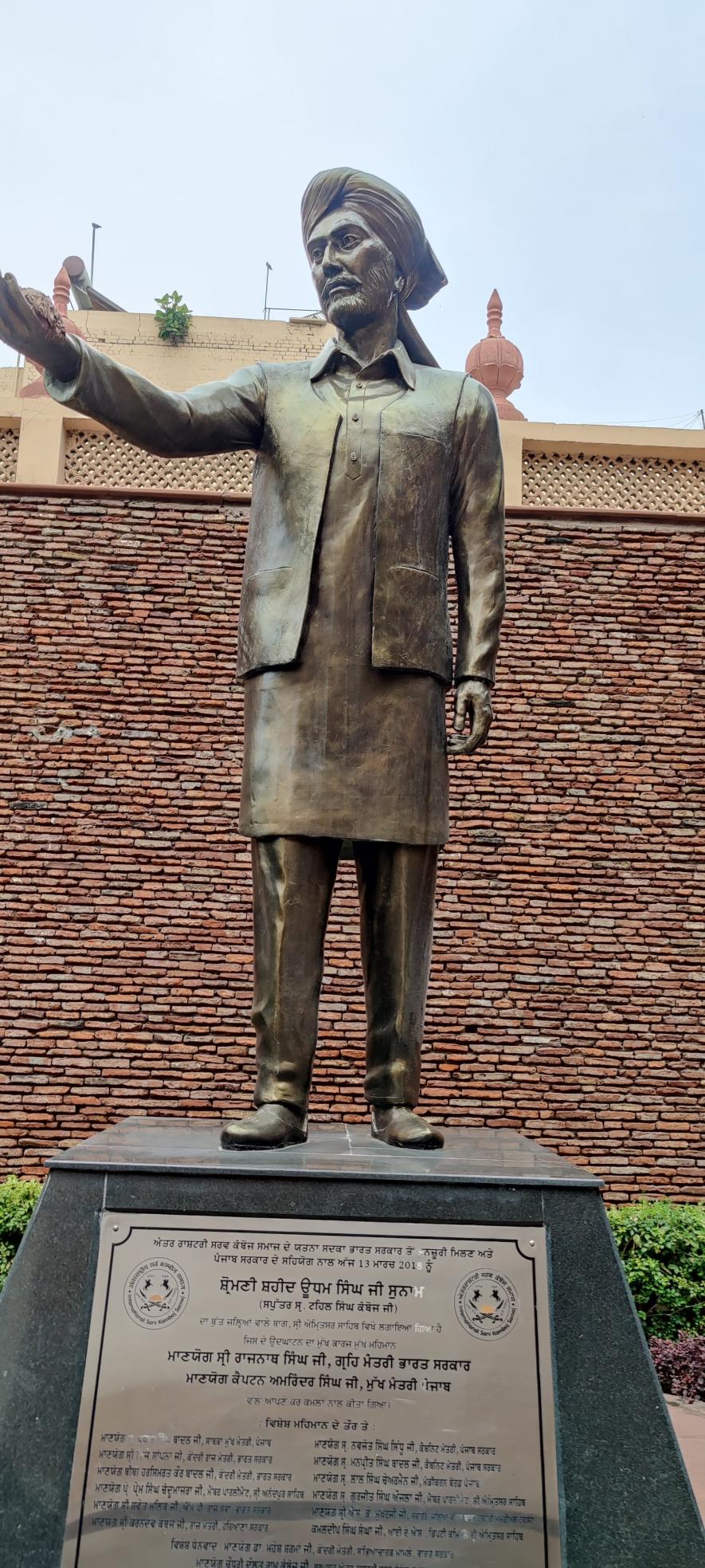 Before Anand begins the narration, she quotes from one of the greatest novelists of the world, Charles Dickens:  "Vengeance and retribution require a long time; it is the rule" The quote is from one of his famous novels, A Tale of Two Cities, and shows that Anand, through the historic event, wishes to create a story of revenge as well.
Apart from 25 chapters of this spread-out narration, nine are in part one, and 16 are in part two. In the preface, the author has referred to her family connections to the event and the historical background and a few known facts, like the number of killings as per British and Indian perceptions. The author has also included a list of illustrations (which are very important and rare).
The preface has underlined that on April 13, 1919, Dyer, a British officer of Irish origin, had ordered his men to fire upon around 20,000 innocent and unarmed men, women and children. The victims included the youngest, a six-month old baby and the oldest, a man in his 80s.
Dyer was supported Michael O'Dwyer, then Lieutenant Governor of Punjab, who became the target of Udham Singh's revenge, as Dyer had died early in 1927. Dyer had boasted that he could have killed many more had his men not exhausted firearms and if he could have driven his armoured car inside the Bagh through a narrow lane with machine guns, as he was seeking to teach a lesson to the restive province.
Anand refers to former British Prime Minister David Cameron expressing remorse but not apologising at the site itself 94 years later. Her grandfather, Ishwar Das Anand, suffered survivor's guilt in his short life of 40 years. He lost his sight as well.
The Amazon advertisement of the book (edited) says:
 "The dramatic true story of a celebrated young survivor of a 1919 British massacre in India, Udham Singh and his ferocious twenty-year campaign of revenge that made him a hero to hundreds of millions—and spawned a classic legend. (Presence of Udham Singh in Jallianwala Bagh has not been conclusively proven, the evidence is there that he was away in Africa at the time of happening)."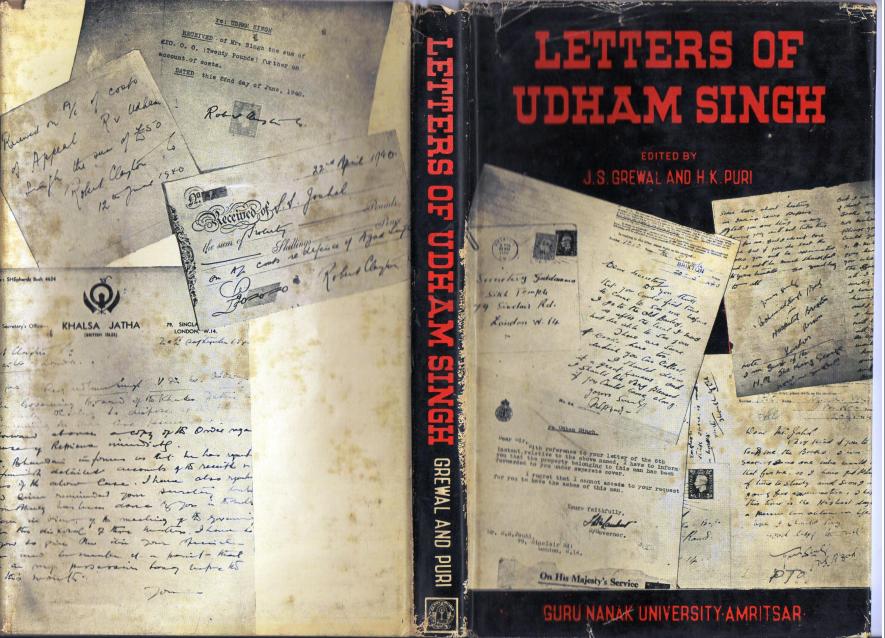 When Michael O'Dwyer ordered Brigadier-General Reginald Dyer to Amritsar, he wanted him to bring the 'troublesome' city to heel. O'Dwyer had become increasingly alarmed at the effect Gandhi was having on this province, as well as the demonstrations, strikes, and shows of Hindu-Muslim unity. All these things, to him, were a precursor to a second Indian revolt.
What happened next shocked the world. An unauthorised gathering in Jallianwala Bagh in Amritsar in April 1919 became the focal point for O'Dwyer's law enforcers. Dyer marched his soldiers into the walled garden, blocking the only exit. Then, without issuing any order to disperse, he instructed his men to open fire, turning their guns on the dense part of the crowd, filled with over a thousand unarmed men, women, and children. For 10 minutes, the soldiers continued firing, stopping only when they ran out of ammunition.
According to legend (yes, not a proven fact), 18-year-old Sikh orphan Udham Singh was injured in the attack and remained surrounded by the dead and dying until he was able to move the next morning. Then, he supposedly picked up a handful of blood-soaked earth, smeared it across his forehead, and vowed to kill the men responsible.
The truth, as the author has discovered, is more complex—but no less dramatic. The award winning journalist traced Singh's journey through Africa, the United States, and across Europe until, in March 1940, he finally arrived in front of O'Dwyer himself in a London Hall, ready to shoot him down. The Patient Assassin shines a devastating light on one of history's most horrific events, but it reads like a taut thriller and reveals the incredible but true story behind a legend that still endures today." (Amazon ad ends here)
Many books have been written in many languages on the Jallianwala Bagh massacre and Udham Singh, some of which have been quoted by Anand. She visited Sunam and met people known to Udham Singh still alive. Some of her narration could be contested on the factual level, as one researcher Navtej Singh earlier has authoritatively, with documentation, claimed that Udham Singh was not present in the Bagh on that day and that he was abroad for labour. But it is true that Anita Anand's narrative style is more enchanting than the historical accounts of earlier authors.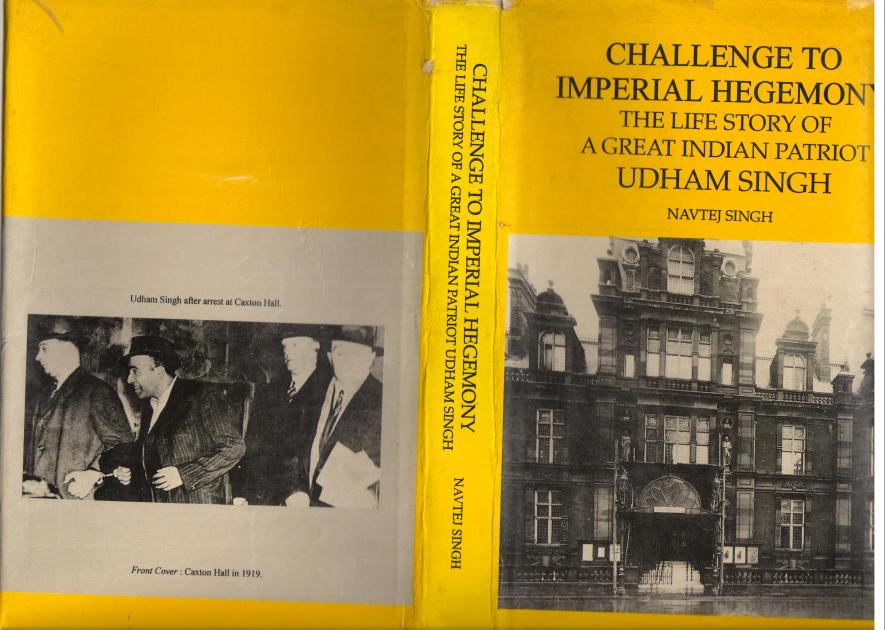 Navtej Book-Udham Singh documents
History was earlier written in an academic manner as well as fiction, now a new more reader-friendly genre has developed, which is a combination of journalism, fictional narration and historical facts. History was considered a boring subject among school students earlier, maybe school textbooks are still boring, but new forms of history writing are becoming more attractive, but with a rider that the  narration and style should not lose the core message of historic tragedies. 
The Patient Assassin brings makes Udham Singh seem like a fictional hero, as well as a romantic, having many liaisons with women and leaving them without remorse, yet completely focused on his aim to shoot the murderer of Jallianwala Bagh.  He achieves this aim in well-planned plot and is proud of it. This aspect of Udham Singh is well brought out by Anand, a non-professional historian.
Rakesh Kumar-Udham Singh book title and documents
However, more important and authentic books on Udham Singh or Mohmmad Singh Azad, as he himself signed and presented in London's trial court, are written by Navtej Singh, published by Punjabi University Patiala, and Rakesh Kumar, a retired engineer from Udham Singh's own place, Sunam. The titles of those books are given in Anand's book. A life size statue erected by the Indian government in 2018 at the entrance of Jallianwala Bagh Amritsar is also there, which does not match with the real photographs of Udham Singh, whose birth name was Sher Singh. He was an orphan and was brought up in Pingalwara School in Amritsar and later moved to Africa for labour work after his education in Amritsar was over. He travelled to many countries before shooting Michael O'Dwyer and getting executed on July 31, 1940 in London. His remains were brought to India 34 years later, in 1974.
The writer is a retired professor of JNU and an honorary adviser to the Bhagat Singh Archives and Resource Centre, Delhi.
Get the latest reports & analysis with people's perspective on Protests, movements & deep analytical videos, discussions of the current affairs in your Telegram app. Subscribe to NewsClick's Telegram channel & get Real-Time updates on stories, as they get published on our website.
Subscribe Newsclick On Telegram