Russian COVID-19 Vaccine: How Far Is it Acceptable?
In the absence of phase three clinical trials and no published reports about the results of the other trials of Sputnik 5, the scientific community across the world is questioning the efficacy of the said vaccine.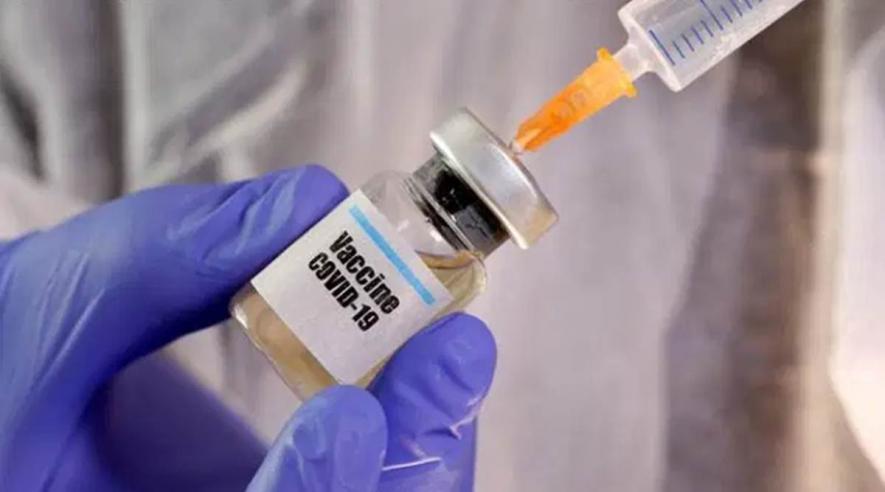 On August 11, Russian President Vladimir Putin announced the first COVID-19 vaccine to have been developed in the country, even as scientists and laboratories across the world continue to race to find out an effective vaccine against the deadly virus. Media reports also said that Putin's daughter was one of the first to have been administered a dose of the said vaccine.
However, the information about the new vaccine is fraught with questions about its efficacy and the potential side effects. The vaccine developed by Gamaleya Research Institute of Epidemiology and Microbiology, Moscow, according to the data in clinicaltrials.gov, were given to 76 volunteers during two early stage trials. But, as of now, there exists no report detailing what the trials results were.
The clinilcaltrials.gov data shows that the vaccine was administered in two doses and have the adenovirus vector that expresses the spike protein of the novel coronavirus, the primary target in most of the vaccine underdeveloped. The first dose was an Ad26 virus, the strain also used by Johnson and Johnson in its experimental vaccine candidate and the second booster dose was an Ad5 virus, same as used by China's Cansino Biologicals in its candidate vaccine.
Not only the unavailability of the two early phases of clinical trial reports, but also, there is very little knowledge available about the phase III trial that the scientific community could judge about the efficacy of the hyped vaccine.
Producing a vaccine against any disease is not a very simple task, what matters most is the safety and efficacy of the vaccine. Efficacy, in terms of the ability of a vaccine to elicit immunogenic responses in the body against the pathogen that a vaccine is targeted on. Safety, even more important, is in terms of checking whether a vaccine could evoke potential harm in the body when administered. In the process of vaccination, the pathogen—against which it is prepared—is put inside the body in one among the various possible ways.
In such a scenario, will a vaccine, that is launched for people at large without undergoing the various strict protocols of clinical trials and that too quite hurriedly, be acceptable?
Also watch: COVID-19 Vaccines: What They Mean for India
Speaking to NewsClick, Satyajit Rath, noted immunologist and adjunct faculty of IISER Pune commented, "The really interesting question to ask is, it is not as if all these worries are new or complicated, and the Russian authorities know them quite well. So, why is it that they are still doing what they are doing? It is possible that they are, in their own way, playing the awful prevalent game of vaccine nationalism and one-upmanship. It is also possible that they know something about their own COVID-19 numbers that we don't, and are therefore desperate and anxious. I am still puzzled."
He added, "None of us have any idea of either the safety or the efficacy of this Russian vaccine candidate (it is really not a 'vaccine' yet, without results from well-planned efficacy trials). The safety and 'immunogenicity' seems to have been tested by the Gamaleya Institute in Moscow which has developed the vaccine candidate, but since the data have not been released let alone published, nobody knows how even these data look. Efficacy can only be tested in phase III clinical trials, which have not been done at all, so even the Russian authorities know nothing about efficacy."
Emphasising the importance of clinical trials, Rath further said, "In deciding that 'their' vaccine candidate 'works', the Russian authorities seem to be depending on the generation of 'neutralising' antibodies in phase II clinical trials (though, as I said above, these data have not been released). While this would be useful initial information if it was available in the public domain, it would still not be evidence of protective efficacy. So, effectively, they are bringing a vaccine candidate into widespread use without actual evidence of efficacy. That is not good, to say the least. Efficacy needs to be tested in well-planned statistically reliable phase III clinical trials; only then can we be sure of at least some utility."
A vaccine candidate that is safe in the sense of not causing any immediate adverse effects, and that is immunogenic in the sense of triggering an immediate immune response, may firstly still not protect against the actual disease after all, which would be bad enough. The responses to such a candidate may interfere with subsequent vaccine responses causing problems for the recipients. Such a candidate may lead to enhanced disease instead of protection. While these awful possibilities are not very likely, they are important to rule out in careful testing. None of this will be easy to rule out in the absence of a structured phase III clinical trial, he said.
Svetlana Zavidova, head of Russia's Association of Clinical Trials Organisation, echoed similar concerns, "It's ridiculous, of course, to get authorisation on these data. Without a completed phase III trial, it will not be clear whether the vaccine prevents COVID-19 or not — or causes any harmful side effects, because of gaps in how Russia monitor the effects of medicines. Our system for safety monitoring, I think, is not the best."
Should India Go for the Russian Vaccine?
Reportedly, India is among top 20 countries that have shown interest in getting the COVID-19 vaccine from Russia. Notably, India is also developing vaccine against COVID-19 and one candidate is in clinical trial I/II. But, the question is whether India should go forward in early procurement of the Russian vaccine.
Regarding this, Rath said, "Given the press reports that India has shown interest in the vaccine, I think it is essential that the government clarifies what the reality is. I do not think that such an untested vaccine candidate should be used in India or anywhere. I hope some of these reports, saying that India has shown interest in participating in actual trials for it, are more correct. Given how intensively nations of the global North are prospectively stockpiling vaccine candidates, directly or indirectly, I can see the tactical advantage in India participating in multiple vaccine development efforts. However, this participation cannot be at the expense of the norms, rules and regulations for safety and efficacy."
Get the latest reports & analysis with people's perspective on Protests, movements & deep analytical videos, discussions of the current affairs in your Telegram app. Subscribe to NewsClick's Telegram channel & get Real-Time updates on stories, as they get published on our website.
Subscribe Newsclick On Telegram