SC Grants Bail to Varavara Rao, Says Ailments Can't be Disputed
The Supreme Court said that if the Bhima-Koregaon accused is suffering, he will either continue or deteriorate.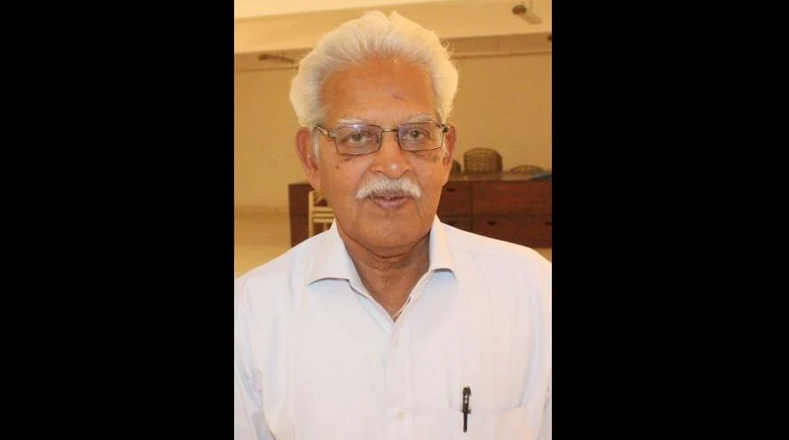 Varavara Rao. | Image Courtesy: Wikimedia Commons
After a long fight to get permanent bail in the Bhima-Koregaon case, poet-activist P Varavara Rao (82) was granted relief by the Supreme Court (SC) on medical grounds on Wednesday.
Granting bail on medical grounds to Rao, who is out on interim bail for the moment and had moved the SC in June seeking permanent bail on medical grounds, a Bench of Justices UU Lalit and S Ravindra Bhat ordered: "Matter has not even been taken up for framing of charges and the discharge applications by accused and others are also pending. The medical condition of Rao has not improved over period of time so that bail granted is withdrawn."
"We thus find P Varavara Rao is entitled to bail on medical grounds. We thus delete the para limiting the bail to a period of time," the SC further ordered adding that order shall not impact the cases of the other accused or of Rao on merits.
Rao, who had challenged the April 13 judgment of the Bombay High Court order that rejected his plea for permanent bail on medical grounds, was also ordered not to leave the jurisdiction of Mumbai, Bar and Bench reported.
An FIR was lodged against Rao by the Pune Police on January 8, 2018, under various sections of the Indian Penal Code and the Unlawful Activities (Prevention) Act (UAPA) and he was arrested from his Hyderabad residence on August 28 the same year following alleged inflammatory speeches made at the Elgar Parishad conclave in Pune on December 31, 2017. According to the police, the speeches triggered violence near the Koregaon-Bhima war memorial, on the outskirts of Pune, on January 1, 2018.
Subsequently, the National Investigation Agency took over the investigation from the Pune Police, which had also claimed that the conclave was organised by people with alleged Maoist links, the NDTV reported.
Highlighting the medical condition of Rao, who has Parkinson's, senior advocate Anand Grover argued that trial will take a minimum of 10 years to complete with no charges framed against his client.
When additional solicitor general SV Raju contended that Rao is trying to delay the trial by filing a discharge application, Justice Lalit interjected: "You don't dispute ailments. Look at his age. If he is suffering, then he will either continue or deteriorate. It cannot improve. Show us how it is improving now."
Raju went on to argue. "Undertrial was a member of the banned organisation ... CPI Maoist. He also engaged in nefarious activities. Thus, he was denied permanent bail. The nature of activities by the person is dangerous and harmful for the nation. He is a very shrewd person."
When the apex court asked whether Rao has violated bail conditions in the past, Raju said that he wanted bail on medical grounds but does not go to the hospital at all.
The Court noted: "Why did NIA take over so late? The moment there is a charge under UAPA, the state government has to submit reports to NIA ...We have to take a holistic view. He had been inside for 2.5 years at the age of 82. You are also not saying that liberty was misutilised."
When the SC asked how long the trial will take, Raju replied that it would be completed in one-and-a-half years. "Then, we will order him to stay in Mumbai only," the court observed.
After Raju insisted that Rao is a "criminal" and age "cannot be a factor when offence is against the nation" as he has "attempted to overthrow the constitutionally elected government", Justice Lalit said: "That is why we will put a condition that if he violates the bail condition, then the bail will be set aside."
The SC also asked how many people died because of Rao's activities. When Raju said there was one casualty, the court asked: "That is Bhima-Koregaon. What about Gadhchhiroli? Andhra belt ... is Rao responsible for such deaths?"
"We are relying on documents," Raju replied. Grover intervened: "All these letters in the chargesheet are electronic evidence. They are unable to prove as they don't have Section 65B (of Indian Evidence Act) certificates."
Grover further contented: "We have international reports saying all these documents are planted. I am a poet in Telugu literature, and all my life I have to be in jail. Is it in their interest that I die in jail like Stan Swamy died? I will be acquitted in all 24 cases. Here you just say UAPA. Sudha Bharadwaj is on bail too and charges are the same. What will they gain by my death?"
Grover added: "I am suffering from umbilical hernia. My children are funding me. But hospitals charge is in lakhs. There is a serious issue of Parkinson's. There is also a possibility of subdural hematoma due to brain clot. Taloja jail means death."
Get the latest reports & analysis with people's perspective on Protests, movements & deep analytical videos, discussions of the current affairs in your Telegram app. Subscribe to NewsClick's Telegram channel & get Real-Time updates on stories, as they get published on our website.
Subscribe Newsclick On Telegram