TN: Marshland or Housing Land? Eviction Uncertainty Shrouds 4,000 Families in Bethel Nagar
NGO files second PIL against Bethel Nagar residents alleging encroachment of marshland area and demands their eviction. Families resist through demonstrations and legal battles.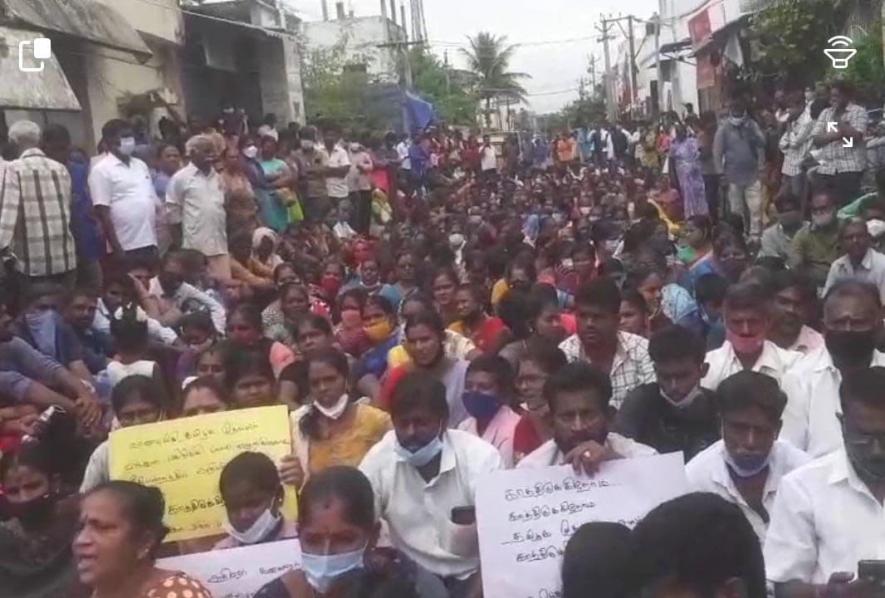 Bethel Nagar residents protesting against possible eviction. Image courtesy: Arul
Chennai: Thousands of families in Bethel Nagar, Injambakkam locality in Sholinganallur state constituency of south Chennai, live in uncertainty over the possibility of their houses being snatched away. Citing environmental reasons, an NGO activist wants these families evicted from their homes.
Although the 156-acre area has been proved fit for residential purposes on several occasions, a court case has been filed alleging that it is an extension of the marshland, with the litigator urging that the "encroachments" be removed. Bethel Nagar residents, however, argue that they are not encroachers and that the site was bought from the Panchayat more than 20 years ago.
Indeed, this is the scenario of many localities adjacent to the Old Mahabalipuram Road IT hub and the wealthy East Coast Road dotted with resorts and beach houses, and other nearby areas in south Chennai. Low-income families here gather their resources to fight court cases and resist state governments, corporates and corporate-funded NGOs from uprooting them.
'WE ARE NOT ENCROACHERS'
The residents of Bethel Nagar say that for long they were not even aware of the ongoing court case filed with the aim to evict 10,000 of them.
"In 2016, when a census was conducted in our area, we visited the district Collector to ask about it, and only then heard about the case," said Narayanan, the secretary of the Bethel Nagar Padhugappu Peravai.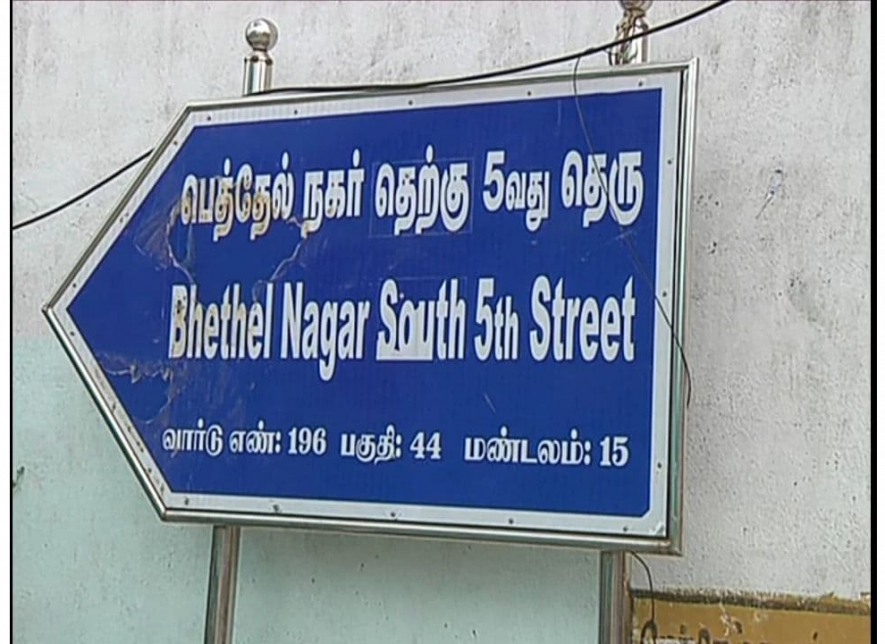 The Bethel Nagar Padhugappu Peravai is a federation of workers, businessmen and residents' unions in the locality, united with the aim to protect Bethel Nagar and fight court cases.
Arul, a resident of Bethel Nagar said "more than 20 years ago, when there was a space crunch in the nearby localities, the Panchayat identified this grazing land, surveyed it and allotted it to three communities - Pattiyal, Mudhaliyar and fishermen. The land was bought by us. We are not encroachers".
'THIS IS NOT MARSHLAND'
The Federation argues that in Bethel Nagar a total of 156 acres at Injambakkam is not marshland, but predominantly Meikkal Poramboke (reserved grazing) land.
"A report submitted by a team of experts from Indian Institute of Technology, Madras to the High Court in 2016 also proved that the land is not an extension of the Pallikaranai marshland," said Rajasimhan, a resident of Bethel Nagar.
"Later in M Karunanidhi's last tenure, a policy decision was made that there would be no grazing land within the limits of Chennai, making Bethel Nagar fit for residential purposes," said Narayanan.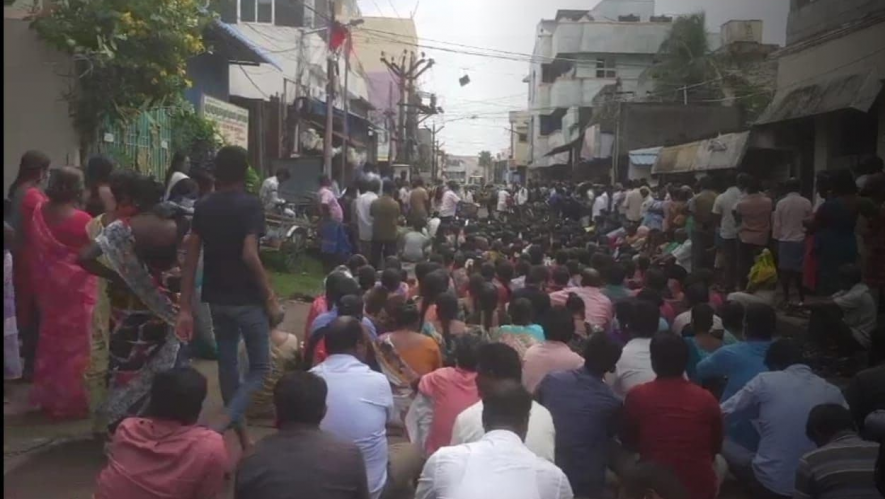 Protest to categorise Bethel Nagar as Natham Poromboke. Image courtesy: Arul
Due to the policy decision, the Government has the right to convert the grazing land into Natham Poromboke, the area meant for housing.
"Gajalakshmi, the district collector, filed two reports, one to the court and the other to the revenue department. After reiterating that the land is fit for residential purposes, she proposed that each family can be given patta for 2 cents, and those owning more than that can be taken by the Government" he said.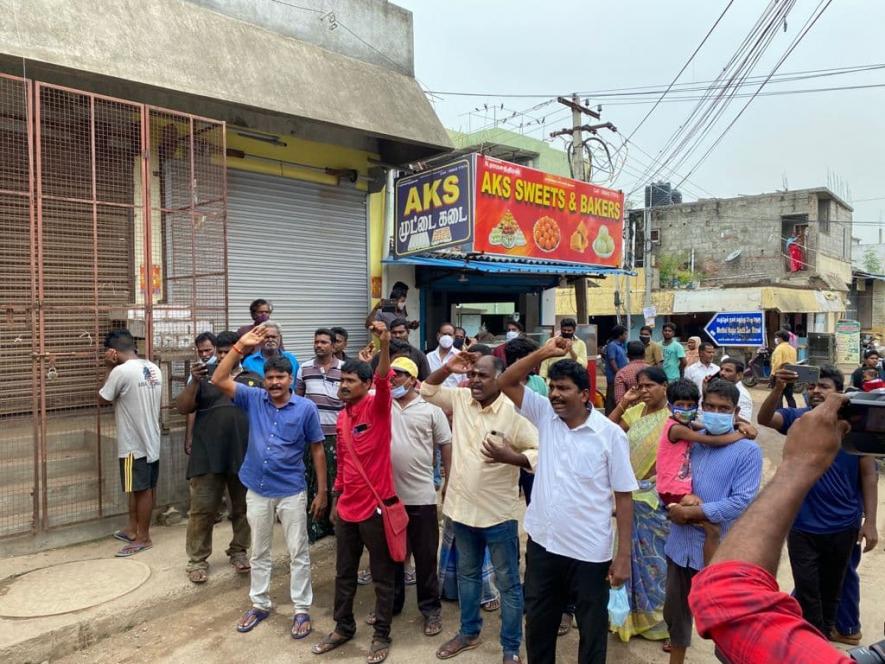 Protest against Form 7 distribution. Image courtesy: Rajasimhan
Even though there has been repeatedly proved that Bethel Nagar is not situated on marshland, the Government recently distributed Form 7 to the residents. As per this form, residents have to give reasons as to why they should not be vacated. The people refused to fill the form and protested against this move.
Form 6 is the next step, which is the eviction notice.
NGO WANTS PEOPLE EVICTED
The ongoing court case attempting to establish that Bethel Nagar is an extension of the Pallikarnai marshland is not the first one directed towards uprooting the families.
Narayanan shared how "a PIL was filed in 2008 by the same person, I H Sekar, demanding eviction of Bethel Nagar residents because the Poramboke land can be used for other purposes such as parks and schools". "That case was dismissed in 2010 by the Madras High Court," he added.
A few years later in 2015, another case was filed by I H Sekar, which is the ongoing one.
I H Sekar hails from the fishermen community in Injambakkam and identifies himself as a social worker. He is the founder of the Nature Trust NGO which was formed with the objective of protecting the environment and various natural resources. He has also filed other such cases to reclaim what he addresses as "encroachments" in Injambakkam.
Narayanan wonders "why are court cases filed only in places where simple people like us reside? What about the big offices and bungalows along the Buckingham canal? Cases are never filed against the rich and wealthy. That is why it is difficult to believe that the NGO is actually waging these struggles for environmental reasons".
It should not be forgotten that Injambakkam is situated on the East Coast Road, where the value of real estate is extremely high.
In the 2021 state assembly elections, the DMK MLA candidate who promised house-site pattas to Bethel Nagar residents won the elections. The residents are now urging him to put a full stop to attempts aimed at uprooting them.
Get the latest reports & analysis with people's perspective on Protests, movements & deep analytical videos, discussions of the current affairs in your Telegram app. Subscribe to NewsClick's Telegram channel & get Real-Time updates on stories, as they get published on our website.
Subscribe Newsclick On Telegram