TN: Multinational Firm Virtusa Corp Illegally Retrenching 1,000s of Workers, Says IT Union
The company is threatening employees on the grounds of "black marking them in the National Skill Registry" and "guilt-tripping employees for the inability to provide jobs," alleged a UNITE statement.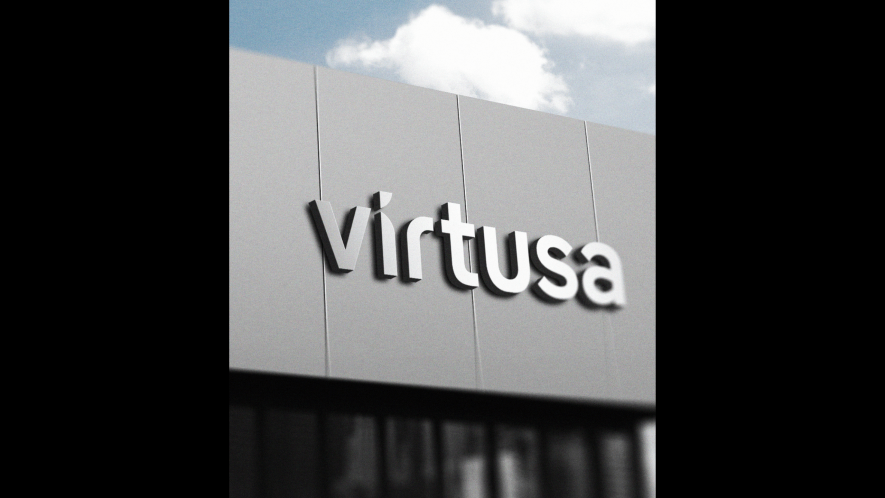 Image Courtesy:  Wikipedia
Chennai: The Union of IT Employees (UNITE) has lashed out at multinational company Virtusa Corporation for the "mass retrenching" of employees across the country. These are freshers who were hired only in February or March 2022, alleged the union.
Demanding the revocation of lay-offs, stating they are "illegal", UNITE general secretary Alagunambi Welkin said: "IT companies believe they are above the law."
According to the union, Virtusa is "forcing and blackmailing thousands of employees to resign from employment."
The UNITE statement also alleged that the company was threatening employees on the grounds of "black marking them in the National Skill Registry" and "guilt-tripping employees for the inability to provide jobs."
The union has approached the Labour Commissioner in Chennai and demanded immediate intervention to stop Virtusa's "illegal retrenchment and inhuman activities" and has demanded that the terminated workers be reinstated.
"This is not new to Virtusa; they have illegally terminated and forced employees to resign in 2008. Virtusa employs this illegal practice to maximise profits," added the statement.
Virtusa Corporation is an American information technology services company with a revenue of $822 million in 2022.
'FORCED RESIGNATIONS'
A Virtusa employee, Nirmala (name-changed) from Tamil Nadu, told NewsClick, "I got a call from the HR asking me to resign. They said "we are not terminating you; it is better for your career if you resign.""
"They were forcing me to mail my resignation letter while I was on the call. I refused, but many of my colleagues did send the mail," said the employee.
Virtusa employees said an assessment was conducted for freshers in Chennai on November 28, and the company was now demanding resignations, stating that the employees "performed poorly" in it.
Raj (name changed), a Virtusa employee from Bengaluru, told NewsClick: "When I was asked to resign, they told me I performed poorly in the assessment. I said that it cannot be true; I did well. I also have an Oracle certificate."
"When we asked for the corrected test papers, they refused to disclose them," he added.
The assessment was conducted on pen and paper, which the workers said they found "fishy".
"We believe our retrenchments were planned ahead of the assessment; the test was only namesake," said Raj.
"I resigned on December 13, but a day later, I got to hear from the IT employees' union that what happened to me was illegal. I immediately sent a mail urging the company to revoke my job. I said we are the midst of a recession, and finding employment is not easy now," he added.
'BOUND BY BOND'
The workers who joined Virtusa this year said they signed a two-year bond at the time of joining, but the company has demanded their resignations within a year.
"Most of us who are being terminated joined Virtusa only earlier this year. While joining, we were made to sign a two-year bond; we were told that if we broke the bond, we were bound to pay Rs 2 lakh to the company," she added.
"Some of my colleagues got good job offers, which they turned down because they were bound by the bond. Now, the company itself is breaking the bond," said Nirmala, adding that "Virtusa is a big company; I was hoping to gain a full two-year work experience from there, as it would help my career growth. But I don't know what awaits me."
"I am the main breadwinner of my five-member family. Many of my co-workers live in rented accommodations and have children to support; their plight is worse," she said.
'ILLEGAL RETRENCHMENT'
UNITE termed such terminations as"illegal".
"Companies cannot lay off workers for business reasons or just because they changed their minds," UNITE general secretary Alagunambi Welkin told NewsClick.
"Virtusa has money, yet they are retrenching employees. They can easily redirect these workers to new projects, but they are unwilling to do so," said Welkin.
"Even if they have good reasons to lay off workers, they have to wait till the worker finds another job. They should ensure the worker's livelihood is not affected, or their family is not distressed," he added
Regarding approaching the Labour Commissioner, Welkin said: "We met the Assistant Labour Commissioner, who has assured intervention  in the matter. But he also said "when we call IT companies for talks, they do not turn up". This shows that the IT companies believe they are above the law."
NewsClick approached Virtusa offices in Chennai, Hyderabad and Bengaluru to get comments but in each case no answer was forthcoming.
UNITE said it was demanding a tripartite committee – between union, company and government – to resolve such issues in IT companies.
Over the past few years, other multinational companies such as Wipro, Infosys, TISCO and ATOS have done mass retrenchment of workers, it said.
Get the latest reports & analysis with people's perspective on Protests, movements & deep analytical videos, discussions of the current affairs in your Telegram app. Subscribe to NewsClick's Telegram channel & get Real-Time updates on stories, as they get published on our website.
Subscribe Newsclick On Telegram