UP: Two 'Custodial Deaths' in A Week, Human Right Activists Demand Immediate Police Reform
A 25-year-old youth arrested for theft, who was allegedly tortured in police custody, succumbed to injuries at a hospital in Kanpur district in the early hours of Tuesday. A similar custodial death case was also reported on November 8 in Kasganj.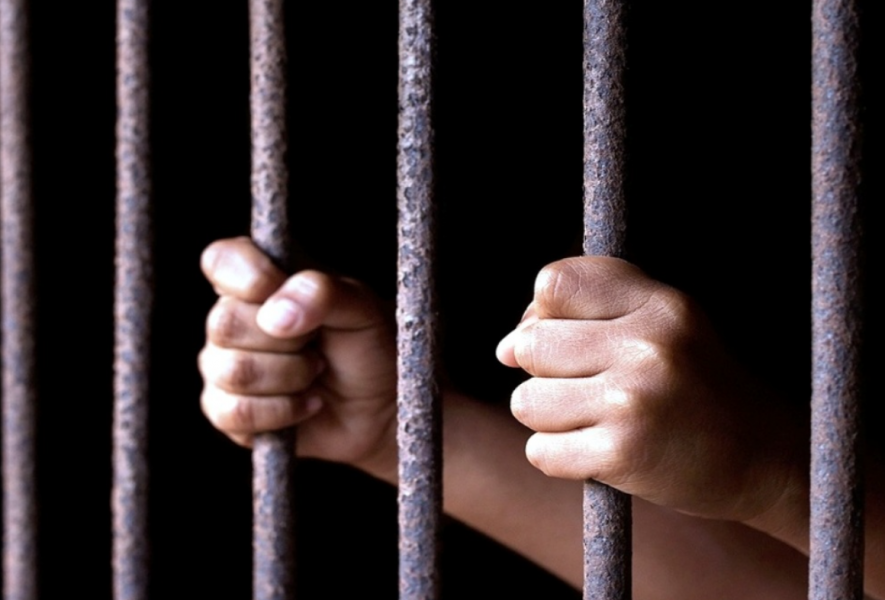 Lucknow: A 25-year-old youth arrested for theft, who was allegedly tortured in police custody, succumbed to injuries at a hospital in Kanpur district in the early hours of Tuesday, prompting the state government to initiate inquiry against police personnel, including the police station in charge. This is the second custodial death in a week in the state.
The deceased, identified as Jitendra alias Kallu, was picked up by cops from his residence at Madhavpuram in the Kalyanpur area of Kanpur on the afternoon of November 14 on suspicion of being involved in a Rs 14 lakh theft in his neighbour's house. Jitendra was allegedly tortured in police custody for several hours before he developed complications. He died before reaching the government hospital in Kanpur city.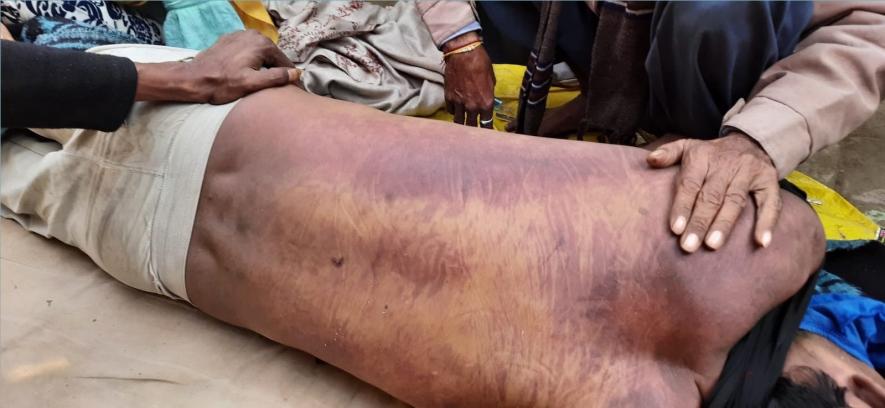 The deceased's family members have accused the police of torturing Jitendra in the police lockup leading to his death. They alleged that soon after his release, he complained of acute stomach pain and died while going to the hospital. The family members demanded strict action against the policemen and judicial inquiry in the case.
Mansi, the elder sister of Jitendra, has alleged that Jitendra's health condition had been deteriorating continuously after being handed over to the family. He had developed severe stomach pain and suffered internal injuries after being mercilessly beaten by the police. She alleged that her brother had blue marks all over his body. He was being taken to the hospital in a very critical condition, as he succumbed to his injuries.
"We received a call from Panki police station that Jitendra's health condition has become critical and asked us to take him to the hospital. We rushed to the hospital, where he was lying on the floor. They (police) kicked him and asked him to stand up. He was not in a condition to get up. He complained of severe pain in his stomach, and police officers had beaten him up mercilessly. We rushed to the hospital, but he died on the way," Mansi told media persons, adding that the policemen took her signature and contact number.
Showing the injuries on Jitendra's body, Mansi said: "The injuries on my brother's body proved the police brutality in the lockup. His entire back and legs had turned black, and the injury marks are the evidence that he was beaten with belts and baton," she alleged.
Kinna, Jitendra's brother, alleged that his brother was framed by a neighbour for some 'revenge'. "Police barged into my house and picked Jitendra without any prior notice. When he intervened and asked the reason behind detention, they misbehaved with us and did not explain the reason to us," he told NewsClick.
The victim, working as a labourer in Mumbai, had come to celebrate Diwali with his family members and was supposed to return to Mumbai next week. The police picked him up after his neighbour accused him of stealing Rs 14 lakhs.
Meanwhile, the police have registered a case of murder against YS Dixit, Jitendra's neighbour, who had accused the deceased of stealing money on the day of Diwali.
Kanpur's deputy commissioner of police (West) BBGTS Murthy told media, "Jitendra was taken to the Panki road police post on Sunday for interrogation in the case of house robbery. He was suspected of stealing valuables during the Diwali festival. The aggrieved family members have alleged that police personnel, including the police post-in-charge, beat him up badly during the questioning, after which his condition deteriorated," the DCP said, adding that an inquiry has been ordered into the matter and action would be taken based on facts.
The DCP further said that the family members have been asked to give a written complaint about the incident. "The whole episode is being investigated. The allegations made by the family members will also be investigated."
The bereaved family members were assured of justice, after which they performed the last rites on Tuesday, the DCP said.
TWO CUSTODIAL DEATHS IN A WEEK
Two alleged custodial deaths in a week and police high-handedness have dealt a blow to the image of the Yogi Adityanath-led Uttar Pradesh government, triggering a fresh debate on reforms in the force to prevent such incidents in future.
This present incident comes after another similar case, involving the custodial death of a Muslim youth in Kasganj, which was reported on November 8.
In that case, Altaf, a native of Nagla Syed Ahroli of Kasganj, was arrested by the state police on suspicion of eloping with a Hindu woman. He was picked by the police for "interrogation" and was later found dead in the lockup washroom. Five officials of the Kotwali police station, including SHO, were suspended over the incident, with police claiming that Altaf had hanged himself with a string from the hood of his jacket, using a water pipe in a toilet that is barely three feet from the ground. However, his family members have alleged that police tortured him in lockup, which led to his death.
The incidents have brought into sharp focus the way police were conducting the investigations in violation of rules. Human rights activists say the guidelines issued by the Supreme Court to prevent custodial torture and deaths were being flouted.
Samarth Tiwari of Human Rights Forum pointed out an immediate need to install CCTV cameras at every police station. By doing this, maximum crime could be prevented through CCTV, but ironically, no CCTV cameras were installed at the police station in Uttar Pradesh despite Supreme Court guidelines.
The activist, who claims to have researched more than 1,000 custodial deaths in Uttar Pradesh since 1975, said not a single policeman was prosecuted in any case. "They suspend the policemen involved in the crime but later bring them back rather promote them," he said, adding that senior police, including SSPs, should be punished if they claim the CCTV cameras are defunct during the incident.
Tiwari said that according to the National Human Rights Commission (NHRC), 23 lockup deaths have occurred in Uttar Pradesh since the Yogi Adityanath took charge in 2017. He said that ideally, a judicial magistrate should probe every custodial death, but the government gets it investigated by an executive magistrate.
Tiwari highlighted that a change could be brought if the police are made an independent agency. He said that a Police Complaint Authority should be set up at the state level to look into all such cases. With this, the police forces will not work under any political pressure. A commission should also be formed to oversee its functioning. Furthermore, there is a huge shortage of police force which needs to be increased.
He said every custodial death case underlines the need to pass the Prevention of Torture Bill, 2010. The Bill was passed in the Lok Sabha in 2010, but when it came up in Rajya Sabha, it was referred to Select Committee. The panel submitted its report, but the Bill was never passed.
Retired IPS officer SR Darapuri also noted that the people from minority, Dalit and other lower castes and financially poor are victims of custodial deaths and torture in Uttar Pradesh.
"It has become a tendency that if anything happens to somebody from an upper caste, they react immediately, but when it happens to lower caste people and poor, they don't do anything," the former IPS officer said.
Get the latest reports & analysis with people's perspective on Protests, movements & deep analytical videos, discussions of the current affairs in your Telegram app. Subscribe to NewsClick's Telegram channel & get Real-Time updates on stories, as they get published on our website.
Subscribe Newsclick On Telegram