Are Brahmins of Uttar Pradesh Really Upset With BJP?
Opposition will be able to stitch up viable alliances with other communities once they secure their own voters.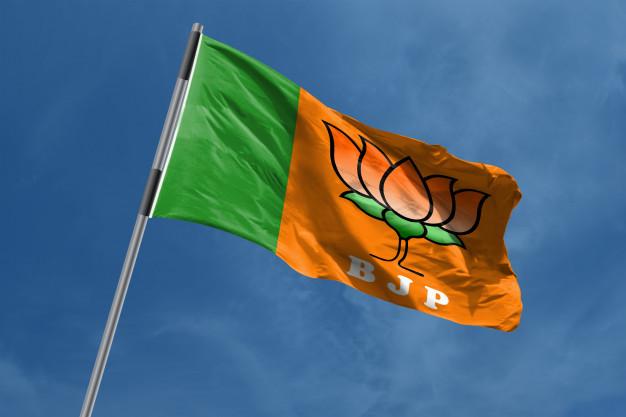 The Brahmins of Uttar Pradesh are not about to desert the Bharatiya Janata Party, their "natural home" since 1989. No political, economic or social crisis has dented the thirty-year-old consolidation of the state's most prosperous elites behind the BJP so far. So, the belief that the death of gangster Vikas Dubey and his five "Brahmin henchmen" in a police encounter will change this trend is unfounded.
Brahmins are upset by the Dubey episode, but not because they sympathise with the gangster or his men. As the most educated and politically astute elites of Uttar Pradesh, they understand Dubey's fate was sealed the moment he shot eight policemen dead in a gunfight. They know the state police did not specifically target Dubey because of his caste. However, after the Dubey episode, Brahmins crafted a narrative about feeling "marginalised" in order to extract political benefits from the ruling dispensation in the state. Brahmin voters know that they are not numerically significant but they can be the deciding vote, which puts them in a perfect bargaining position.
Yes, Brahmins have not been able to digest what they call "Rajput ascendency" under Chief Minister Yogi Adityanath and yearn for a Brahmin chief minister. Still, they would not like to risk the comfortable position they are in, unless a non-BJP party assures them of a lead role in a new government. Such a Brahmin-led alliance is nowhere on the horizon, with just two years before the next Assembly polls. Therefore, Brahmins will most likely reconcile to sharing power with Rajputs.
No doubt the Rajputs are more assertive in Uttar Pradesh than earlier. Figures such as Suresh Rana have been empowered to make hate speeches and hog the limelight. Nevertheless, the Brahmin-versus-Rajput tussle is playing out within the context of upper caste consolidation in BJP's favour. "Think of it like a rivalry within a family," says Prof. Shashikant Pandey, who heads the department of political science at Babasaheb Bhimrao Ambedkar University in Lucknow and is a long-time observer of the state's politics. "As siblings fight in a family for share over privileges, the Brahmins and Rajputs have their fights, but Brahmins have found a home in BJP and there they are likely to remain for now." The reasons, for one, are that after the decline of the Congress, BJP is seen to be giving maximum representation to upper castes in general and Brahmins in particular in the Council of Ministers. And two, in its collective psyche, the Brahmin community identifies with the language, symbolism, imagery and issues of the present ruling dispensation in the state.
The non-elite OBC and Dalit voters have been co-opted into the upper caste block that has voted en masse for the BJP, creating a formidable political alliance of almost every social group. Even if, as Brahmins claim, they are feeling "subservient" to Rajputs, common sense dictates that they would not switch to the Samajwadi Party or Bahujan Samaj Party in this situation. Therefore, the headlines over the last two months—"First Brahmin encounter", "Because he was Brahmin", "Brahmin cauldron boils"—in the context of the Dubey encounter are not reading the political tea leaves correctly. Fact is, after the Dubey encounter, Brahmin elites have exaggerated their discontent and deftly used the media to signal to the ruling dispensation that they expect more. It is a trap and the Opposition has fallen into it. The compendiums of "murdered Brahmins" circulating on WhatsApp are not "evidence" of Chief Minister Yogi Adityanath's "anti-Brahmin" rule. Instead, more the "Brahmins are angry" narrative is hyped, the more justified the BJP will feel in luring their core voter with sops and enticements.
Some believe Samajwadi Party leader and former chief minister Akhilesh Yadav scored with the promise to erect a statue of Parshuram, whom Brahmins revere. They forget that the assertion of OBC, who are the Samajwadi Party's core vote-bank, has made Brahmins feel vulnerable to challenges in the economic and social spheres. Mayawati has tried to appease Brahmins too, perhaps in hopes of repeating her party's 2007 electoral victory, which many credit to Brahmins transferring their votes to BSP. Both leaders are likely deluding themselves. "They are announcing that Brahmins are angry with BJP without probing if they actually are upset or how deep their disenchantment is," says a Uttar Pradesh-based political leader. "How did any party conclude Brahmins are angry? They heard it on TV, and now everybody is saying it is so."
Brahmins are elated over the 10% EWS job quota, whose concrete benefits are likely to be cornered by the elite within the upper castes. As studies show, the top 10% of forward castes own around 60% of the total wealth of forwards. Brahmins have also gained "symbolic" victories in the cultural sphere. The temple dedicated to Ram coming up in Ayodhya, for instance, will physically manifest upper caste domination supported by OBC mobilisation. Brahmins are also getting posts in RSS outfits in villages and tehsils.
The Samajwadi Party's miscalculation begins with the icon it chose to appease Brahmins with, Parshuram. First, it is debatable whether Brahmins are yearning for an icon the way a disadvantaged community might. Second, the BJP can claim that during its term Ram evicted Babur's general Mir Baqi and Muslims from the "disputed site" in Ayodhya.
As for the BSP, its tally of Brahmin voters grew from six percent in the 2002 Assembly election to 17% in the 2007 election, a significant 11% jump. Yet, even that year, 42% of Brahmins had voted for BJP, compared to 50% in 2002. In 2007, the Samajwadi Party also gained 7% in Brahmin votes. Even in 2012, 38% Brahmins voted for BJP. But the 2019 Lok Sabha polls changed everything; a staggering 82% Brahmins voted for BJP, and just about as many Rajputs, according to the CSDS-Lokniti post-poll study. In addition, the "Modi factor" is said to have given the BJP a 12% vote share edge.
Not only did the BJP get four-fifths of upper caste votes in 2019, it also got four-fifths of the votes of Kurmis, an OBC group, and three-fourths of lower OBC votes. Altogether, groups that voted for BJP account for half the state's population. The Jatavs, Muslims and Yadavs, the traditional voters of Samajwadi Party and BSP, are 40% of the state population. Brahmins are only 9-11% of the population and since they are unlikely to enthusiastically back any rival of BJP, therefore, they alone cannot make up the difference for the Opposition.
"Opposition should focus on their own vote-banks. The problem in voting for Mayawati is that she is not connected with her own vote bank, and so it is for the Samajwadis," says former Lucknow University professor, Ramesh Dixit. Dixit is quite certain that with their current tactics the Samajwadi Party, BSP or Congress will not be able to amass Brahmin votes. The Brahmin Chetna Parishad launched by Congress leader Jitin Prasada to "unite all Brahmins" is not likely to succeed because, let's face it, Brahmins are already united—82% voted for the BJP in the last election. "All their complaining about BJP is their attempt to punch above their 9% weight in the population," he says.
Indeed, why would Brahmins vote for those parties in whose DNA is embedded the code to oppose Brahminism? "Brahmins would feel uncomfortable with Samajwadis or BSP. Their sense of 'we are better' would be challenged," says Dixit. Migrating to the Congress could perhaps put Brahmins in the lead. The grand old party is currently firming up a strategy.
"There are some rumblings within [Brahmins] that the old days are gone, but Opposition parties seem to have lost the capacity to gauge the dynamic of voters," says Kanpur-based political scientist AK Verma. "Much has changed since 1989, but they are still looking only at caste, not framing strategies to understand the dynamic of development."
Some commentators argue that the lockdown to tackle Covid-19 has hurt Brahmins' economic interests, and surely it has. But it has hurt communities which are significantly less prosperous far more. The annual household income of Brahmins in India is estimated at Rs.1.67 lakh, nearly double that of Dalits and significantly higher than OBCs. Therefore, the BJP's rivals must focus on the discontent among non-Brahmin voters—the Dalits in particular.
An apt example would be 2004, when the Congress challenged the BJP government's "India Shining" campaign. Analysts attributed the Congress party's success to its ability to highlight the dissonance between "India Shining" and the reality. However, the media had also played a very different role then. There was sustained on-ground reportage, especially from rural India, which often ended up contradicting the BJP's claims about boundless prosperity.
"When it is a fight on the economic front then the BJP has no leg to stand on, but when the Opposition are fighting against Sushant Singh Rajput and Riya Chakraborty, then no discussion can happen on why the GDP has fallen by 23 per cent," says Lalitesh Pati Tripathi, Congress leader and former Member of Parliament from Mirzapur in Uttar Pradesh.
Indeed, few would envy the position Opposition parties find themselves in today. All said and done, Brahmins have thrown in their lot with the party that does not even pay lip service to secularism in a state where 19% of the population is Muslim. "All parties use caste, the difference is that BJP also uses the biggest weapon—religion. Since religion is a bigger umbrella than caste, it is more effective," says Prof. Mirza Asmer Beg, who teaches political science at Aligarh Muslim University. "In India, you cannot satisfy every caste group even if you are in power, but a Hindu identity subsumes caste. The BJP understands this very well. So, even if it cannot equally distribute the gains of politics among all castes, religion papers over the dissatisfactions of each group," he says.
Brahmins, being wealthier and more educated, wield power beyond their numbers. They are vocal and can indeed set political and social narratives. Yet it is the OBCs, Dalits and Muslims who can challenge upper caste hegemony. Still every party in Uttar Pradesh is vying for Brahmin votes: while the BJP does not want to annoy Brahmins, all others are trying to woo them.
Get the latest reports & analysis with people's perspective on Protests, movements & deep analytical videos, discussions of the current affairs in your Telegram app. Subscribe to NewsClick's Telegram channel & get Real-Time updates on stories, as they get published on our website.
Subscribe Newsclick On Telegram