Varanasi: Close to 500 Rendered Homeless for Food Plaza, Helipad
In November this year, when the PM visited his home turf, 50 houses were razed to beautify the region. Now, barely ten meters away in the Khidkiya Ghat area over 500 people have been rendered homeless in the name of development.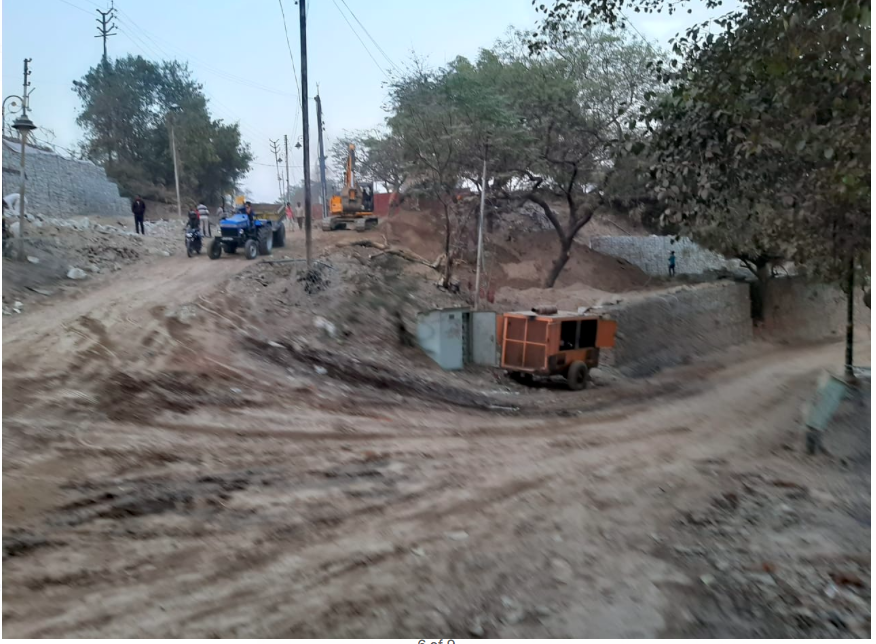 Close to 500 people have been left without food, shelter and access to water after Prime Minister Narendra Modi inaugurated a series of developmental projects in his constituency of Varanasi.
The working class community of Khidkiya Ghat were barely a few metres away from where Modi's helicopter landed on November 30. The families now feel that rehabilitation may be a distant dream and that they would have to build everything from scratch.
The community has daily wagers, domestic workers and construction workers, communities who have been hit hard by the COVID-19 pandemic and who have now have been rendered homeless without any rehabilitation.
The removal of their dwellings began in early December. Most of the residents are now living out in the open in the freezing cold, with many staying under the Rajghat Bridge in poor conditions. The residents include infants, children, including young girls, and women who have been left vulnerable to the conditions outside.
The removal of slum dwellings in the area has happened before, with the people of Sujabad being removed twice earlier to beautify the area for the Prime Minister's visit. Now, however, the an area of the Khidkiya Ghat slums is being cleared for creating a new food plaza, a helipad, a jetty and art and crafts shop.
Madhu Sahni, one of the evicted residents, told NewsClick: "We don't want anything but a roof over our heads and dignity to earn a living. We are not against development – we are glad that the ghat will be reformed inviting more work opportunities for people like us."
Shrada and Madhu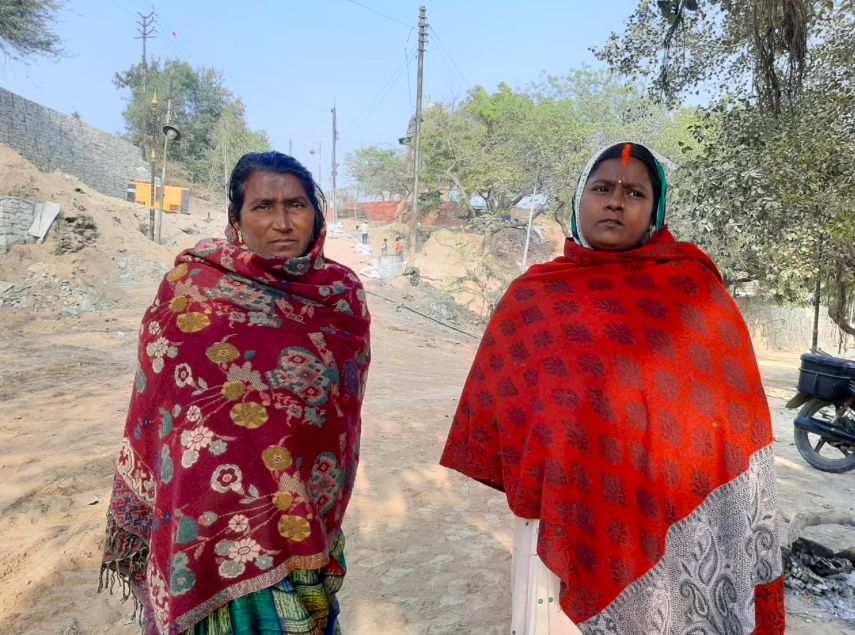 Sharda, a 50-year-old resident of the slum dwelling said: "We are just sleeping on the footpath in the chilly winter. I used to do tailoring for a living, did small time jobs and worked as a labourer. We were told to move away and that we would be given compensation. Now that our houses have been broken down we are being shooed away; those who could afford rent have gone and taken up spaces in other places. However, we do not have those kinds of avenues. This is development for big people and displacement for us," she said, adding that despite living in the area for generations and having IDs, including Aadhaar, they were not being listened to. "Rich people are always acknowledged, who will listen to the poor?" she asked.
Previously evicted residents of the shanties allege that they were not given any prior notice and no alternative shelter. Given the COVID-19 pandemic, the Supreme Court had issued a strict order to states against forced evictions. In a bid to help out the dwellers, multiple appeals have been made to the administration for rehabilitation.
When the residents of another such site reached out to the district commissioner, they were told that rehabilitation would not be possible.
As the situation stands, there is no concrete judgment from the Supreme Court which would help stall the eviction of slum-dwellers amid the pandemic. The Court has taken up the matter on a case to case basis, such as the eviction of those living along the railway lines was stalled.
However, over 50,000 people have been forcefully evicted in 2020. Housing and Land Rights Network(HLRN) has documented at least 83 incidents of forced evictions and demolished homes due to action taken by the Centre and 22 states.
These evictions have resulted in multiple human rights violations. The vast majority of affected persons were not provided prior notice or resettlement. They have been rendered homeless and face heightened exposure to the novel coronavirus as well as having to brave the cold weather and air pollution, compounding their health risks. Reasons for the documented evictions include construction and infrastructure projects, government and forest land clearance, 'beautification' projects, and implementation of court orders.
Get the latest reports & analysis with people's perspective on Protests, movements & deep analytical videos, discussions of the current affairs in your Telegram app. Subscribe to NewsClick's Telegram channel & get Real-Time updates on stories, as they get published on our website.
Subscribe Newsclick On Telegram