WB: RTI Activist Unearths Serious Lapses in Auditing of Govt. Schemes
As per the RTI activist, In the last 10 years, over Rs 1,00,000 crore have been shown as expenses for flagship government schemes. However, all expenses have been made without any audit.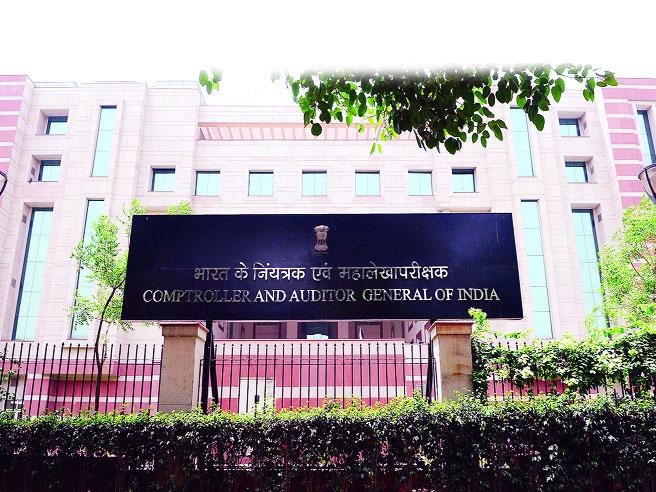 Image Courtesy: Daily Pioneer
Office of the Comptroller and Auditor General (CAG) of India has not audited the state government's flagship projects, such as Kanyashree and Yuvashree. The government records show more than Rs 1,000 crores budgeted for these projects each year. Still, the government has declined to share information regarding these schemes, citing information secrecy.
The information was revealed in multiplied RTIs, filed by Biswanath Goswami, a socio-legal researcher and an RTI activist, who said that no CAG audit has taken place in 70 flagship projects of the state government, including the schemes mentioned above- a never-heard-of thing in exchequer management.
"In September 2018, CAG officially informed me under the RTI Act that the state government has repeatedly refused to provide crucial information on various social security schemes and projects and law and order issues of the state for statutory audit and inspection," Goswami told NewsClick.
"When I filed another RTI application, seeking detailed information on such refusals with copies of every memo issued by both sides, CAG provided completely false and misleading information, claiming that no such incident of information refusal by the state government ever occurred," he further said.
In the last 10 years, over Rs 1,00,000 crore have been shown as expenses for such schemes. However, all expenses have been made without any audit. As many of these schemes include direct cash payouts to the beneficiaries, there is a scope of irregularities.
As CAG is a statutory organisation and not directly linked with the Central government, citing information secrecy as a reason to withhold information from the audit agency is absurd.
Despite Prime Minister Narendra Modi's claims in his election speeches during the last Assembly elections in West Bengal, central grants have been provided to the state government. As per the rule book, these grants should be privy to CAG audits- as is the requirement to get the grants.
"On one specific query on the audit of social security schemes and projects since 2011-to date, CAG informed that only 2-3 Central projects got audited in West Bengal in the last few years. These were the projects where the audit was a must or no funds would have been released further. The audits were limited to such schemes," Goswami told NewsClick.
Goswami further said that CAG isn't conducting audits and inspections periodically, especially at the local-body and DM-office levels, as per its mandate.
"Officers are purposefully avoiding crucial issues and findings during the audit and inspections related to fiscal irregularities and misappropriations. They are not recording inappropriate manners by using the right words but diluting the audit findings, either under fear or against favour," he said.
In that context, the appointments to CAG public accounts committee (PAC) can be seen as an attempt to make the body non-functional, especially the appointment of Mukul Roy as the PAC chairperson in 2021. The PAC oversees the auditing of the revenue and expenditure of the state government.
At the time, Bharatiya Janata Party (BJP) had opposed Roy's appointment to the post of the PAC chairperson conventionally goes to the principal opposition party. The appointment of Manas Bhunia as PAC chairperson in 2016 had seen similar reactions, who was appointed despite opposition from his party Congress. Congress, at the time, wanted Sujan Chakrabarty as the PAC chairperson.
During his tenure, Bhunia oversaw auditing of the government files and was known to give the go-ahead without checking audit aspects.
Sukhbilas Barma, a former IAS and PAC chairperson, said that during his tenure from 2018-2021, the government withheld expense files for auditing purposes despite repeated inquiries.
"The details of various e-procurement projects were not made available by the government departments. In the Kanyashree project, Rs 1,24,000 crore has been shown as expenses- despite there being no audit," Barma said.
Barma told NewsClick that his team had to work on old audit reports as new files were not provided by the government.
"We couldn't find irregularities on expenses or extra expenditures as we didn't have any reports to look at. Even the old reports that the government provided were given after a long wait. Even for schemes such as Swasthya Sathi, there was no PAC clearance. For Central government schemes, no wage reports were made available. For instance, in MGNREGA, no audit reports were placed, and as a result, labour wages are pending. The government has claimed that many houses have been constructed under the Aamar Bari scheme, but the claim lacks a basis. The surprising thing is that the CAG or Central government agencies are not applying any pressure to carry out these audits. There seems to be a back-door understanding," Barma alleged.
Goswami said that since PAC has been captured by the state government, no PAC chairperson has shown interest in public finance for transparency and accountability.
"Incidentally, a former PAC chairperson and another PAC member used to seek information on public accounts and audit reports of the government from me for their knowledge and official purposes. Still, they did not discharge their constitutional duties and exercise their rights for the issue. They alleged that CAG and government didn't supply any such information as they sought. When I asked CAG, they didn't validate the claim. I find that PAC chairpersons and members are not well aware/acquainted about the public accounts and audit, and they are not even interested," Goswami said.
After his RTI applications, Goswami also wrote to Governor Jagdeep Dhankhar, seeking his intervention on the matter.
Get the latest reports & analysis with people's perspective on Protests, movements & deep analytical videos, discussions of the current affairs in your Telegram app. Subscribe to NewsClick's Telegram channel & get Real-Time updates on stories, as they get published on our website.
Subscribe Newsclick On Telegram