WB: Sex Workers Stare at Grim Future as Incomes Dwindle
Experts point out that the current wave of the pandemic is a final nail in the coffin for the already marginalised community, pushed to the fringes in the absence of any social security measures.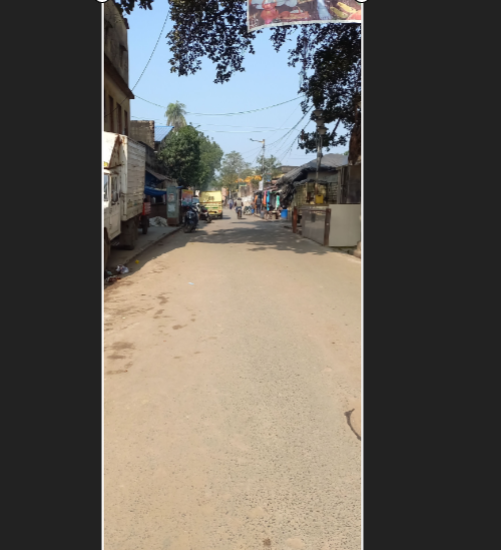 A road near the redlight area in Kolkata's Kidderpore area.
Kolkata: Indu Genley* came to West Bengal's Kolkata from Chattisgarh four years back with the hope that she can send some money back home for her daughter's education. Even as she battled an income crunch in the past two years of the pandemic, she managed to generously top up her 11-year-old daughter's mobile phone so that her online classes can go unhindered. As Kolkata stares at a rising number of COVID-19 cases, and increased restrictions, Indu – like thousands of other sex workers – remain baffled on how she would eke out a living in the city.
With incomes coming to a halt, the livelihood distress on the community of sex workers is palpable.
"We have been dipping into our savings, and sending money back home for the past two years. Before the pandemic, I managed to earn Rs 2,000 per day. Even if I manage to earn Rs 300 on a day, it is a big deal. Back home, my family knows I work at a hospital. Only my mother knows I am a sex worker. We have no idea how to carry on with our expenses," said Indu outside her accommodation in Kolkata's Kidderpore redlight area.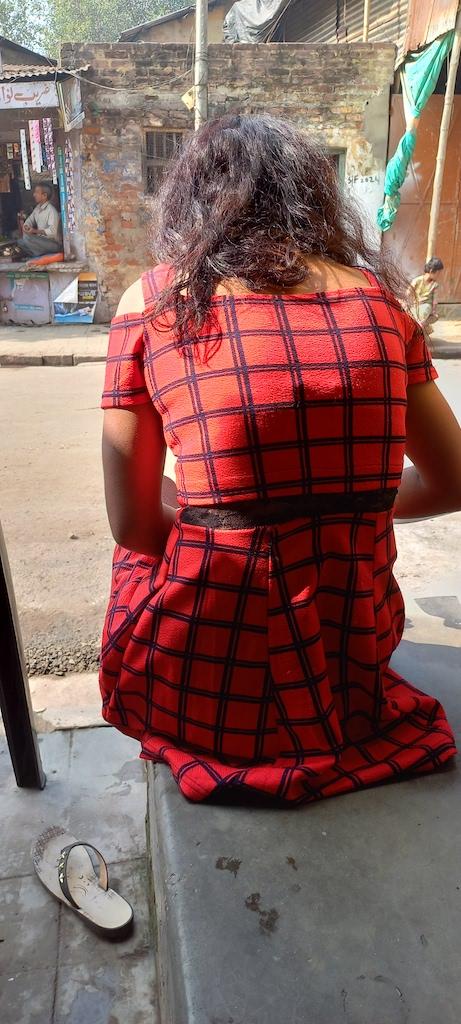 Indu Genley* is finding it difficult to pay her rent and bills amid the pandemic and a dip in income.
"We have somehow tided over the past two waves of the pandemic. We do not know how we will survive this one," added Indu.
In 2020, the Supreme Court had directed the Centre and state governments to provide rations to sex workers Durbar Mahila Samanwaya Committee (DMSC) – a collective of sex workers – filed a public interest litigation highlighting the plight of the community amid the pandemic.
Last year, the Calcutta High Court directed the State Legal Services Authority to delegate a para-legal volunteer to document the challenges faced by the sex workers and their families amid the pandemic and report it to the court.
Experts pointed out that the current wave of the pandemic is a final nail in the coffin for the already marginalised community which has been pushed to the fringes in the past two waves in the absence of any social security measures.
DMSC's Mahasweta Mukherjee termed the community's current situation as a 'crisis'. While the state has given a one-time assistance to sex workers, the lack of monetary income is a severe blow to the community. "Only rations will not solve problems. There are rent, bills, and their children's school fees that need to be paid. There is a need to give cash assistance to sex workers," said Mukherjee.
In 2020, the government gave rice, potatoes, onions, lentils and papad to sex workers. In 2021, the kits consisted of 5kg of rice and 3kg of potatoes, and this year, the rations comprise 5kg rice and one kilo of lentils, she added. Those who do not have ration cards, are being given food coupons.
'LESSONS NOT LEARNT DESPITE RIPPLE EFFECTS OF DEMONETISATION'
Asked how badly the community has been hit, Rani Tamang* hunched over her breakfast of poori and sabzi jokes that there are 'many customers'. "Our situation is grim. Most of us have zero income. There are no customers, and hence no income," said Rani who hails from Nepal.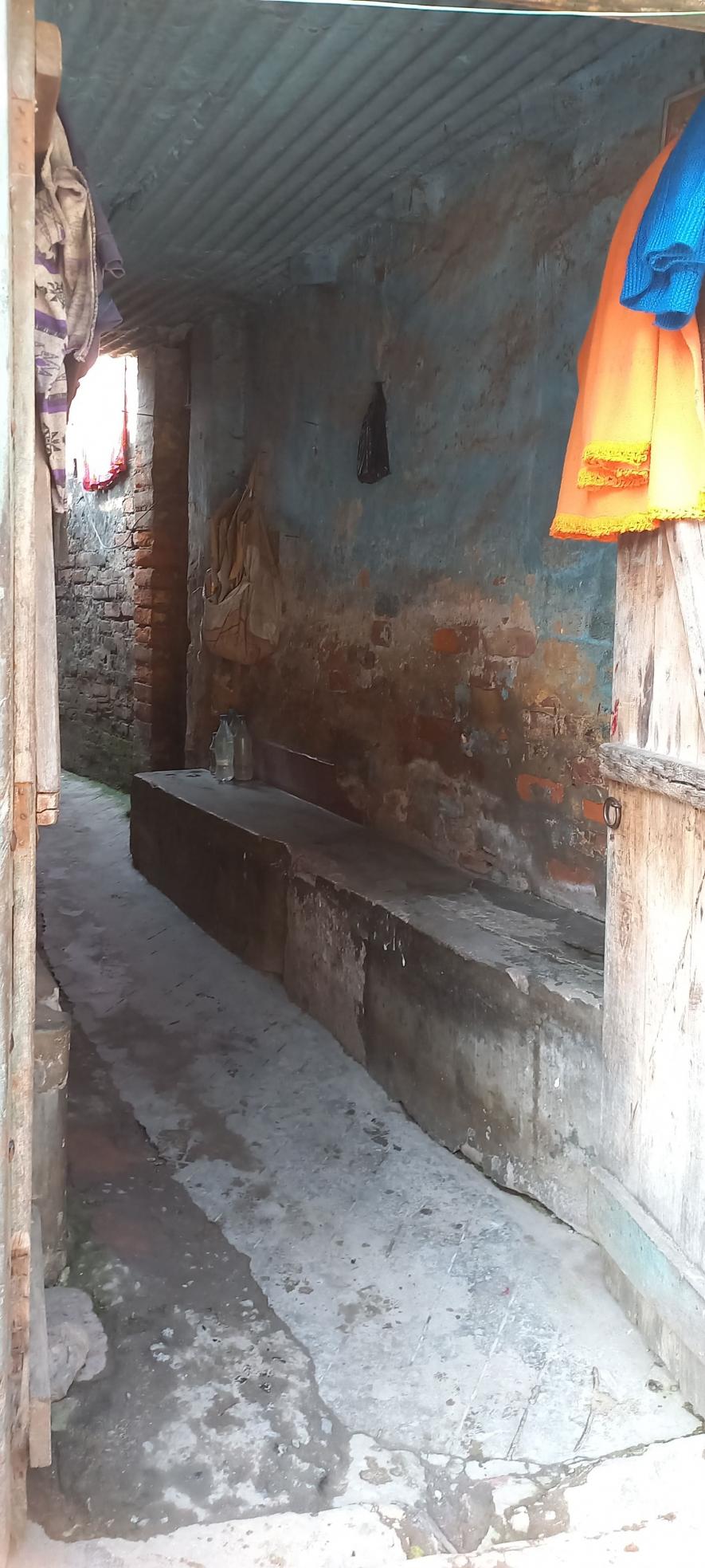 A rented accommodation where Rani Tamang* stays along with other sex workers. Though there is no income, they have to continue paying rent.
While income has stopped, the sex workers have to continue to pay rent, and bills at the rented accommodations causing a further dent to their savings. With most women engaged in sex work hailing from other states, loss of income also means they cannot return to their home states.
"How will we go back to our homes now? But we have to continue paying rent even though we have no incomes," said Rani.
Urmi Basu, founder of NGO New Light which advocates against gender-based violence, observed that the first premise of discrimination in policymaking is the lack of acknowledgement that a huge population in the country survive on sex work. There has been no comprehensive discussion on the way ahead to handle the crisis, and the community of sex workers has been pushed into poverty with increasing expenses from the burden of illness during the pandemic, loss of a steady income, loss of shelters in many cases, and increasing debt, she added.
"Many of these women work in other states. For them, there was no way of returning. It was as if the administration forgot that we have such a massive migratory population which is engaged in an insecure way of life," said Basu.
She added that the government also failed to learn its lessons from the event of demonetisation when people lost their savings overnight.
"The way the pandemic hit us, I must say that the administration failed us in a big way. In 2017, we had seen demonetisation and how from one night to the next, people's savings were wiped out. These are women who work every day and try to put aside some money. In a span of another three years down the line when the pandemic happened, they lost their income overnight," said Basu.
A visibly emotional sex worker who did not want to be identified at a red-light area in Kolkata, said the community has never found help by its side. "The only way we can feed ourselves is through relying on ourselves. Nobody has ever stood up for us. Nobody speaks for our rights."
Women engaged in ancillary work at the red-light areas have also been hard hit. Munni Begum, in her late 60s, who works as a domestic worker at a red-light area said her income level has drastically dropped. "Work is not as usual. The community of sex workers has been hit badly. This, in turn, has affected my income. It is difficult for me to feed my ailing husband, and grandchildren now. My husband's medical expense is on the rise while my income is dropping every day."
'CHILDREN OF SEX WORKERS MARGINALISED'
Ratan Dolui, president of community-based organisation Amra Padatik, said children of the sex workers were the worst sufferers. "Every time the situation gets slightly normalised, there is another wave. Sex workers are now in a helpless condition with the decline in number of customers. The children of sex workers are in a precarious situation, and the drop-out rates may increase. Even if there are smartphones, how many people can really study online?" said Dolui on the digital divide in accessing education.
"The mental health of children has also suffered amidst the pandemic," he added.
Sangeeta Paul, DMSC member, and the daughter of a sex worker, said the most pressing issue at the moment was the mounting debt of sex workers.
"We are fighting for the rights of our mothers whose incomes have come to a halt. The workers are taking debt for their daily expenses, and to pay their rents. Last year, through advocacy, owners waived off rents of sex workers for three months. That was a relief for the community," said Paul.
"Children's education also has almost come to a stall. The condition is appalling," added Paul.
*These names have been changed to protect identities.
Ritwika Mitra is an independent journalist. Her views are personal.
Get the latest reports & analysis with people's perspective on Protests, movements & deep analytical videos, discussions of the current affairs in your Telegram app. Subscribe to NewsClick's Telegram channel & get Real-Time updates on stories, as they get published on our website.
Subscribe Newsclick On Telegram