'Witch Hunt by Delhi Police': JNU Teachers, Intellectuals Flay Umar Khalid's Arrest
Noted personalities across India have slammed the arrest of former JNU student leader under anti-terror law UAPA in the Delhi violence case.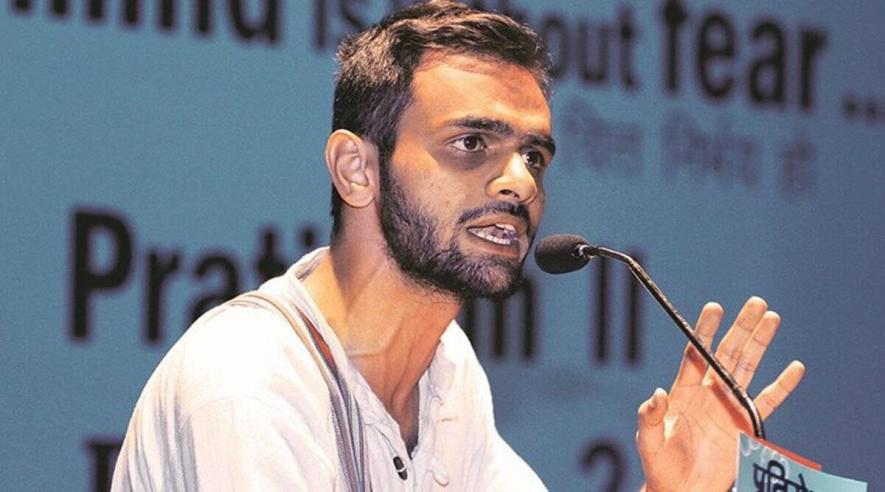 New Delhi: Several academics, activists and eminent intellectuals, including Jawaharlal Nehru University Teachers' Association (JNUTA), on Monday condemned the arrest of former JNU student leader Umar Khalid under the stringent anti-terror law Unlawful Activities (Prevention) Act, in a case related to the riots in Northeast Delhi in February, which left at least 53 people dead.
The JNUTA condemned Khalid's arrest under the "draconian" UAPA. "This is yet another instance of the never ending witch hunt being conducted by the Delhi Police in the name of inquiring into the February 2020 riots in Delhi, an inquiry with which Umar Khalid had been voluntarily cooperating," the statement by JNUTA said.
Calling the recent summon and arrests of academics and activists by police in the Delhi riots case "not merely a process of criminalisation of dissent but also a de facto criminalisation of law enforcement," the JNUTA demanded an end to use of laws like the UAPA "to persecute those opposing the CAA and to suppress peaceful protest."
Also Read: Delhi Violence: Activists Flag 'Inconsistences' in Police Version, Seek Court-Monitored Probe
"The JNUTA demands withdrawal of all the motivated false cases and release of all who have been unjustly incarcerated," the statement read.
The JNUTA statement also notes that since 2018, when Khalid survived an attack on his life, he was supposed to be under police protection. "Yet he is accused of having been part of a 'conspiracy' for instigating the violence in North-East Delhi," it added.
Another group of academics, activists and intellectuals demanded Khalid's immediate release while asking Delhi police to stop "witch hunt".
"Umar Khalid was one of the hundreds of voices that spoke up in favour of the Constitution across the country during these anti-CAA protests, always foregrounding the need for peaceful, non-violent and democratic means," said the statement which included signatories like noted filmmaker Saeed Akhtar Mirza, lawyers Mihir Desai and Prashant Bhushan, former member of Planning Commission Syeda Hameed, historian Ramachandra Guha, author Arundhati Roy, Ravi Kiran Jain and V Suresh of the Peoples Union for Civil Liberties (PUCL), academics Satish Deshpande, Mary John, Jayati Ghosh, Apoorvanand, Nandini Sundar and Shuddhabrata Sengupta; and rights activists Harsh Mander, Farah Naqvi and Biraj Patnaik, singer and activist TM Krishna and so on.
"As citizens deeply committed to Constitutional values, we condemn the arrest of Umar Khalid who has been subjected to a malicious investigation targeting peaceful anti-CAA protestors," the statement said, adding, "With deep anguish we have no doubt in saying that this investigation is not about the violence in February 2020 in the national capital, but on the completely peaceful and democratic protests across the country against the unconstitutional CAA."
Also Read: Delhi Riots: Activist Umar Khalid Arrested, Civil Society Slams Police 'Fairy Tale'
"It is very significant that of the 20 arrested, 19 are under the age of 31. Of which 17 have been charged under the draconian UAPA and have been imprisoned on charges of a conspiracy for the Delhi violence whereas those who actually instigated and participated in the violence has not been touched," the statement said while strongly condemning the arrest of Khalid and other young activists.
On Twitter, Congress leader Shashi Tharoor called for standing with people like Khalid citing imperilling of civil liberties and democracy. "....When democracy & civil liberties are imperilled by the actions of the Govt, whether it is [Sitaram] Yechury, Umar Khalid or Kafeel Khan, we must all stand with them."
I'm touched that @SitaramYechury called to thank me for my support on the preposterous DelhiPolice FIR. But no thanks were needed. When democracy &civil liberties are imperilled by the actions of the Govt, whether it is Yechury, UmarKhalid or KafeelKhan, we must all stand w/them. https://t.co/vvsftkowbP

— Shashi Tharoor (@ShashiTharoor) September 14, 2020
Lawyer Prashant Bhushan said Khalid's arrest was "a conspiracy by the police to frame peaceful activists in the guise of Investigation".
Umar Khalid's arrest by Delhi police after naming Yechury, Yogendra Yadav, Jayati Ghosh& Apoorvanand, leaves no doubt at all about the malafide nature of it's investigation into Delhi riots. It's a conspiracy by the police to frame peaceful activists in the guise of Investigation

— Prashant Bhushan (@pbhushan1) September 14, 2020
In his tweet, Bhushan referred to a charge sheet related to the riots and filed last month carrying an accused's statement claiming CPI(M) leader Sitaram Yechury, Proferssor Apoorvanand, former lawmaker Chaudhary Mateen and advocate Mahmood Pracha instigated CAA protestors. The Delhi police later issued a clarification saying these individuals have not been named as accused in the case.
Actors Swara Bhasker, Zeeshan Ayyyub and Prakash Raj also tweeted supporting Umar Khalid.
जी हाँ, इस देश में अब #Minority होना गुनाह है!! सही होना उससे भी बड़ा अपराध!! और संविधान या अहिंसा की बात करने पे तो सूली पे भी चढ़ाए जा सकते हैं!
कल आपके घर से भी, कोई भी उठा लिया जाएगा, और आप ऐसे ही मुँह ताकते रह जाएँगे!!
ताक़त का नंगा नाच है ये! #IStandWithUmarKhalid

— Mohd. Zeeshan Ayyub (@Mdzeeshanayyub) September 13, 2020
The Delhi Police on Monday sought 10-day custody of Khalid after producing him before Additional Sessions Judge Amitabh Rawat through video conferencing, PTI reported. He was arrested on Sunday night.
The police said he needed to be confronted with huge amount of data. Moreover, In the FIR, the police has claimed that the communal violence was a "premeditated conspiracy" which was allegedly hatched by Khalid and two other students. The students have also been slapped with charges of sedition, murder, attempt to murder, promoting enmity between different groups on grounds of religion and rioting.
According to a report in the Hindustan Times, Khalid's lawyer, Trideep Pais, told the court that the police must clarify the place where the former JNU student gave the speeches and show the proof that he asked people to come and protest. He also said that Khalid was against the CAA and he was not ashamed of it.
Also Read: How Effective is UAPA? Anatomy of an Anti-Terrorism Law Used against Political Dissenters
Get the latest reports & analysis with people's perspective on Protests, movements & deep analytical videos, discussions of the current affairs in your Telegram app. Subscribe to NewsClick's Telegram channel & get Real-Time updates on stories, as they get published on our website.
Subscribe Newsclick On Telegram