A Vaccine and its Discontents
How Covid-19 vaccines are being advertised completely trivialises the hunt for a remedy to a deadly virus.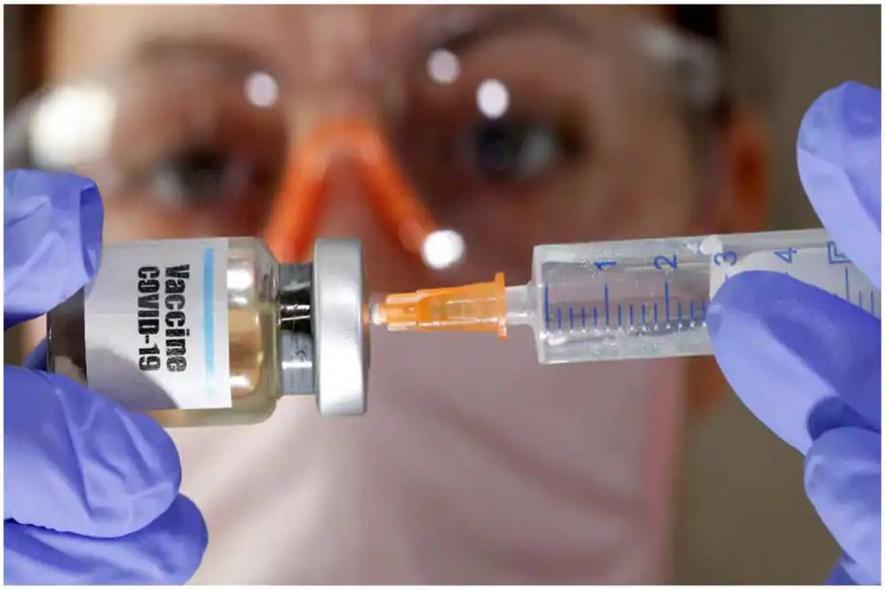 Image Courtesy: The Financial Express
One of the most magical, seductive and contested words in the world today is "vaccine". Since Covid-19 entered our lives and has been playing havoc, many of us are looking at it as a potential game changer—the ultimate endgame weapon to the pandemic. Big pharmaceutical companies are making tall claims and throwing the magic word at us. Unlike the Spanish flu little more than a hundred years ago when there was no vaccine in the horizon, the Novel Coronavirus pandemic, at least on the face of it, holds more promise. Is that about scientific advancement or corporate fiefdom? Or both? Let us try addressing this question through the words we began with—magic, seduction, contestation.
To a lot of us, the word vaccine spells magic. Why so? The Coronavirus pandemic restricted our mobility, our scope of socialising without medical scepticism, it robbed many of us off our jobs, opportunity to travel, and just live. Many died, and many more got infected with the virus and recovered but with major health hazards. In brief, nothing in the recent past has affected so many people in the world at the same time as much as Covid-19 has, hence even a faint chance of getting rid of the virus and the associated paraphernalia looks magical to many. From that standpoint, there is neither surprise nor shame in witnessing that for a lot of people 'the vaccine will set us free'. Amidst the gung-ho, however, the bigger question looming large is: will the vaccine really set us free from the Coronavirus or take us to yet another unforeseen medical roller coaster ride?
Barring many of us who find the term magical, there are two more types—those who find the term seductive and those find it highly contested and debated. Let us focus on the seduction. As per a recent newspaper report, travel agencies in different countries including India are offering package deals of two nights three days in fancy places that includes guaranteed vaccination against Covid-19. Let us call this vaccine tourism. Sociologically speaking, it is no surprise that in this consumption-driven economy and culture, where all the world's a market (thus dismissing and resonating William Shakespeare all at once), a Covid-19 vaccine is also reduced to a commodity with consumer fetishism. Vaccine advertisements completely trivialise the matter in context—that of a potential remedy to a deadly virus.
It is obvious that Big Pharma is going to be smart, rather cunning, to entice consumers. They will, and rather they are, already driving huge social media campaigns to make and justify futuristic investments. Notwithstanding the merits of the vaccine, one can hardly deny the unobtrusiveness of such marketing strategies that effectively reduce a person to a consumer. For example, as soon as the United Kingdom declared that they will allow Pfizer to enter their country and start vaccinating the population, celebrities from India started booking flights to London in the hope of being a part of the mass immunisation process. One does not know if it is their audacity or stupidity that is more confusing, yet the lure and power of market-driven seduction is undeniable.
Next, the way Big Pharma are conducting their social media campaigns to entice people to the vaccine is the next source of seduction. We have read about how Obama, Clinton and Bush are coming together to promote Pfizer by getting themselves vaccinated and publicising that heavily on social media so that people start trusting the vaccine. They still leave one to wonder why they have not dared call Trump to get the shot too!
This brings us to the third category—those who are highly conflicted by the arrival of the vaccine. Sceptics maintain that vaccines ideally need more time to prove their success; the vaccines against Covid-19 flooding the market at the moment are not reliable, and made more unreliable by how Big Pharma is aggressively marketing them. Moreover, in the face of possible mass immunisation drives by some governments in the developed countries in the West, citizens in countries like Germany and the United Kingdom are widely unconvinced that the vaccine has given full proof of its efficacy. The question is—if governments make mass immunisation compulsory, then would citizens have a choice to withdraw from those state-sponsored health drives?
The vaccine sceptics are facing another challenge—that of the nexus between the state and the market. While in Germany there is no vaccine obligation, it is likely that vaccination could be a precondition to jobs in public institutions, admission in schools and visas for international travel for the Germans and those who live in the country on long-term visas, Blue Cards, and residency permits. From that context, it appears that while on paper there is no vaccine obligation, yet a vaccine would be instrumental to one's social development and mobility. For example, Qantas Airways Limited, the biggest international airline in Australia, announced recently that they will allow passengers to board their flights only when they are vaccinated against the Coronavirus. Here one is left wondering what kind of brand enhancement that fosters, apart from forcing people to make half-informed choices regarding the overall well-being of their own bodies. In that light, vaccine sceptics are concerned that the antidote to Covid-19 is neither going to be a liberating experience, nor a pleasurable activity. At least to them, on the contrary, it is going to be stifling.
Coming back to the magic, the seduction and the scepticism, both vaccine tourism and vaccine protectionism deserve our attention. What also deserves mentioning is the context of vaccine divide—irrespective of whether one is a sceptic or chooses to believe in magic, the question concerning us all at the moment is: who deserves to get vaccinated first and who is left out from that process. For example, Germany with a Nazi past is grappling with this ethical question—who has more right to live and whose life is more valuable in the eyes of the state? Similar arguments can be drawn in case of India, already strewn with communal and caste divisions.
So, the bottom line is—for as much as we know about the vaccine, there is still so much left to know! But there is one thing we know for sure—much like the virus itself, the vaccine apparently killing the virus too will play havoc in our lives. All eyes on that!
The author is a researcher and lecturer on transnational migration and mobility at the University of Cologne. Presently, she moderates a web-talk series, "Corona Conversations: Mobility in a (post)Covid Future". The views are personal.
Get the latest reports & analysis with people's perspective on Protests, movements & deep analytical videos, discussions of the current affairs in your Telegram app. Subscribe to NewsClick's Telegram channel & get Real-Time updates on stories, as they get published on our website.
Subscribe Newsclick On Telegram