Adani-Hindenburg Row: SC Agrees to Hear Fresh PIL of Congress Leader on Feb 17
Jairam Ramesh writes to RBI, SEBI chiefs; urges them to probe allegations against the corporate group.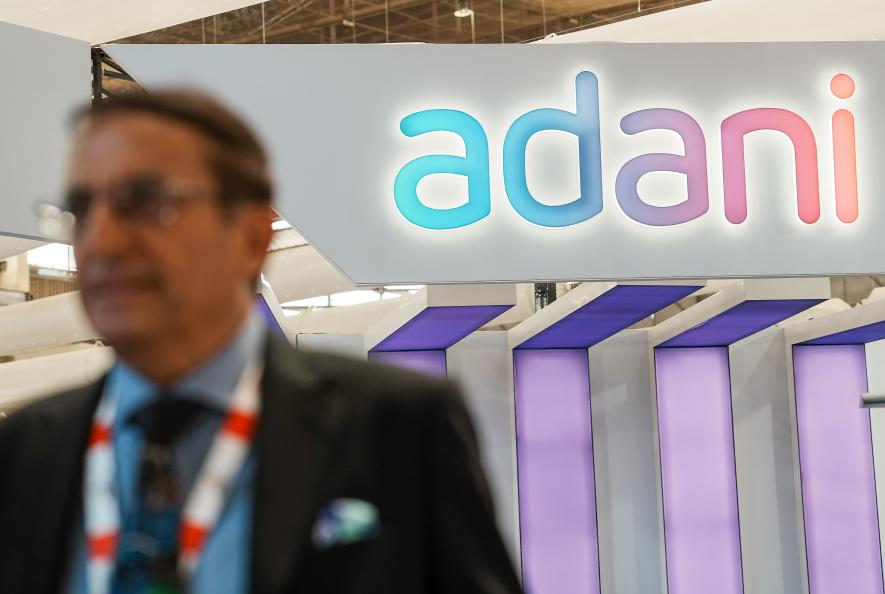 New Delhi: The Supreme Court on Wednesday agreed to hear on February 17 a fresh plea of a Congress leader seeking investigation under the supervision of a sitting apex court judge against the Adani Group of companies in light of the allegations made by the US-based Hindenburg Research. 
A bench comprising Chief Justice D Y Chandrachud and Justice P S Narasimha took note of the submissions of a lawyer, representing Congress leader Jaya Thakur, that the plea needed urgent hearing.
The bench initially agreed to list the PIL for hearing on February 24 and later decided to hear on Friday after the lawyer pointed out that two other PILs are listed on February 17.
Thakur has also sought a direction for investigating the role of the Life Insurance Corporation of India (LIC) and the State Bank of India (SBI) in investing huge amounts of public money in Adani Enterprises.  
On Monday, the Centre had agreed to the apex court's proposal to set up a panel of experts to look into strengthening the regulatory mechanisms for the stock market following the recent Adani group shares crash triggered by Hindenburg Research's fraud allegations.
The top court is seized of two petitions alleging exploitation of innocent investors and "artificial crashing" of the Adani Group's stock value.
Jairam Ramesh urges RBI, SEBI to probe allegations
Meanwhile, senior Congress leader Jairam Ramesh has written to the Reserve Bank of India (RBI) Governor Shaktikanta Das and Securities and Exchange Board of India (SEBI) Chairperson Madhabi Puri Buch and sought an investigation into allegations of financial irregularities and stock manipulation against the Adani Group.
In his letter to Das posted on Twitter on Wednesday, Ramesh urged the RBI to ensure that "excessive debt exposure" by the Adani Group – currently and in the future – does not destabilise India's banking system. 
"The Adani Group has been described as 'deeply over-leveraged' - if the Adani Group has artificially inflated the value of its stock through manipulation by offshore shell companies and raised funds by pledging those overvalued shares, the recent sell off in stock prices is creating vulnerabilities for the Adani Group to find financing, and by implication for India's banking system," the Congress MP said in his letter dated February 14.
Ramesh called on the RBI to look into two aspects – what is the true Adani Group exposure of the Indian banking system and what are the explicit and implicit guarantees that the Adani Group has been given that it will be bailed out by Indian banks if foreign funding dries up.
"Will the RBI ensure that Indian banks are not forced to step in to substitute for any shortfall in foreign financing, especially given the Adani Group's political connections," Ramesh asked. 
Public sector financial institutions like the Life Insurance Corporation of India and the State Bank of India have been "unusually generous" to the Adani Group in recent years, the Congress leader alleged. 
The RBI must ensure that risks to financial stability are investigated and contained, he said in his letter.
The risks of contagion from any collapse in the Adani Group's ability to secure financing must be monitored constantly, Ramesh argued.
"As the steward of the financial system, the RBI must do everything possible to protect India's banks and financial institutions, and we urge you to act in the national interest to ensure that India's taxpayers do not pay the price for the 'misgovernance' and potential 'illegalities' of one influential business house," he wrote to Das.
Ramesh also posted his letter to SEBI chief Buch on Twitter saying, many Indian citizens were disturbed by the allegations that the Adani Group has indulged in "brazen stock manipulation" and "accounting fraud" via a "vast labyrinth of offshore shell entities". 
"Apart from the potential violation of several Indian laws, this goes against everything that the Securities and Exchange Board of India (SBI) stands for. We urge you to investigate all potential violations and to ensure complete transparency about who is investing in Adani Group companies," Ramesh said. 
"Given the Adani Group's size and political connections, it is incumbent that such investigations are seen as fair and complete, with no favour shown to the influential business group," the Congress general secretary stressed.
Any failure to do so will cast a shadow on Indian corporate governance and on India's financial regulators, and could affect our ability to raise funds globally, he argued.
In his letter, Ramesh asked why financial institutions of national importance such as the Life Insurance Corporation of India (IIC) and the State Bank of India (SBI) have "heavily bought" Adani Group equity when most private funds have been severely underweight because of concerns over corporate governance and indebtedness. 
"LIC, which 30 crore Indians trust with their life savings, has lost thousands of crores in Adani Group stock in recent days. Should we not ensure that such public sector financial institutions are more conservative in their investments than their private sector counterparts and free from pressure from above?" Ramesh said.
The inclusion of Adani Enterprises in the widely used National Stock Exchange Nifty 50 index in September 2022 occurred despite the firm's weak fundamentals, an excessive price-to-earnings ratio and a tiny free float, he alleged. 
He further claimed that adding Adani Enterprises compelled supposedly conservative Nifty index funds to make significant purchases of this risky stock, including the Employees Provident Fund Organisation, India's largest pension fund. 
"In recent days, global stock indices have suspended Adani Group companies while the matter is investigated, but the NSE has failed to take any similar action to protect investors," Ramesh said. 
Is it not SEBI's responsibility to ensure that index investors are protected from investing in questionable firms, he asked.
"We urge SEBI to play its role as the steward of India's financial markets on behalf of the crores of Indians who have faith in the fairness of India's financial markets," the Congress leader said.
Ramesh shared the letters on Twitter and said that he has expressed the hope that a "full-fledged independent investigation will be carried on the numerous allegations against the 'PM-blessed' Adani Group".
The Congress has been demanding a Joint Parliamentary Committee probe into the allegations against the Adani Group by US-based short-seller Hindenburg Research.
The Adani Group has dismissed the allegations as baseless.
Get the latest reports & analysis with people's perspective on Protests, movements & deep analytical videos, discussions of the current affairs in your Telegram app. Subscribe to NewsClick's Telegram channel & get Real-Time updates on stories, as they get published on our website.
Subscribe Newsclick On Telegram