After CAB, is BJP Planning to Play NRC Card in Bihar's Seemanchal?
There are 23 Assembly seats in Muslim-dominated Seemanchal region, but ahead of Assembly polls next year, the ruling NDA seems a divided house on NRC, as of now.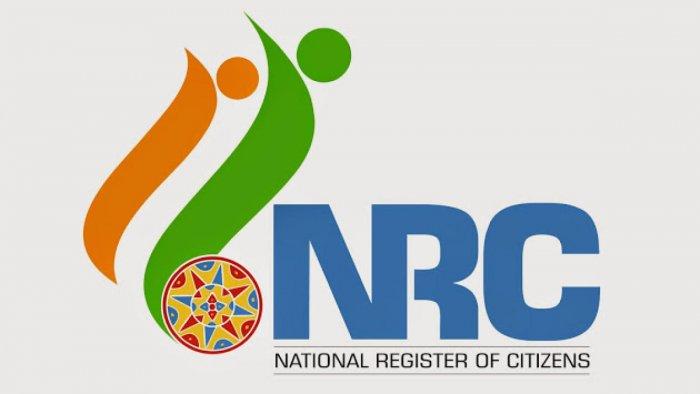 Image Courtesy: Deccan Herald
Patna: A day after the Union Cabinet cleared the Citizenship (Amendment) Bill, 2019, (CAB) Bihar's ruling Bharatiya Janata Party (BJP) is toying with the idea of playing the National Register for Citizens (NRC) issue in a big way in Seemanchal, a Muslim-dominated backward region of Bihar, ahead of 2020 Assembly polls.
The BJP's design, say political observers, is to consolidate and polarise Hindu voters in the state. For BJP, this issue will make it easier to hit the sentiments of Muslims in Seemanchal and other places and exploit these to get Hindu votes across the state.
Interestingly, BJP ally, Janata Dal (United), headed by Chief Minister Nitish Kumar, has strong reservations over the NRC issue and the party has repeatedly stated its to it in the recent past. But contrary to its old stand, none other than Nitish Kumar last week categorically said that JD-U had not yet decided its stand. "As of now there is no stand. We are consulting JD-U units in different states and will take a stand thereafter, he said". It appears from this statement that JD-U is indeed in a dilemma over NRC.
For BJP and Rashtriya Swayamsevak Sangh (RSS), Seemanchal is a priority area as the concentration of Muslim population is highest there, and BJP has so far failed to make much inroads in the region. In the Seemanchal region, Muslims account for 70% of the population in Kishanganj, 38% in Purnea, 43% in Katihar and over 42% in Araria. However, Muslims only form 16.5% of Bihar's 105 million population, as per the 2011 Census.
There are 23 Assembly seats in Seemanchal and four Lok Sabha seats. Despite the strong presence of the Muslim population, only 10 Muslims were elected as MLA in the 2015 Bihar Assembly polls when Rashtriya Janata Dal, Congress and JD-U contested elections together. Only one Muslim was elected in the 2019 Lok Sabha polls from Kishanganj, the only seat won by the opposition Grand Alliance.
While JD-U is buying time, BJP leaders are clear about NRC in Seemanchal. They have already started a campaign by linking backwardness, poverty and high migration to illegal infiltrators, mainly Bangladeshi Muslims. "Illegal infiltrators are a curse for the locals. They have devoured employment and jobs of thousands of people. They should be identified and forcibly driven out "BJP MLA from Purnea, Vijay Khemka, said recently.
Khemka, who also raised the issue of "illegal infiltrators" last month in the just- concluded short Winter session of Bihar Assembly, blamed backwardness and poverty in Seemanchal on "illegal settlers, who are enjoying facilities at the cost of original people", adding that NRC was a must in Bihar ,particularly in Seemanchal, to get rid of backwardness and poverty".
Khemka is supported by most BJP leaders of Seemanchal. Kishanganj district party president, Rajeshwar Vaid, claimed there were more than three lakh Bangladeshis in Kishanganj alone and nearly 10 lakh in entire Seemanchal. But when NewsClick asked him whether he had data or any official figure to prove his point, he refused to comment.
"These Bangladeshi settlers are engaged in cattle smuggling to fake currency rackets. They have to be sent back to Bangladesh, NRC may do it," he added.
Ironically, official data tells a different story. Kishanganj registered the fastest growth in literacy in India between 2001 and 2011.
Not just BJP, other RSS outfits, such as Vishwa Hindu Parishad (VHP), Bajrang Dal and Akhile Bharatiya Vidyarthi Parishad (ABVP) are hell bent on targeting Muslims in Seemanchal in the name of "illegal settlers" by demanding NRC implementation.
"We are creating awareness about NRC in Seemanchal and mobilising people to strongly favour it to identified infiltrators who settled here over decades ago", VHP leader, Rajeev Kumar, said.
The VHP leader said ABVP, Bajrang Dal and his organisation have been raising the issue of illegal settlers in Seemanchal for years. Now, we are confident that NRC will make a difference on the ground, he added.
Three months ago, BJP Rajya Sabha MP, Rakesh Sinha, who is also considered to RSS, first raised the issue of NRC in Bihar.
"We strongly favour NRC in Seemanchal region of Bihar. Like in Assam, it should be implemented there to flush out all those from Bangladesh who had settled there," Sinha said.
Sinha, a vocal champion of the BJP's Hindutva politics, also claimed that the population in Bihar's bordering districts was increasing. This proves that large number of Bangladeshis were settled in the Seemanchal region, he said, adding that "there is an urgent need of NRC in Kishanganj, Katihar, Purnea and Araria districts."
Later, two senior BJP leaders and Union Ministers Giriraj Singh and Nityanand Rai, also demanded implementation of NRC in Bihar.
However, Shakil Ahmad Khan, Congress MLA from Kadwa in Katihar district said BJP was playing the NRC card for votes, despite its opposition to the updated NRC in Assam, prepared under Supreme Court-monitoring. "The Opposition Congress, RJD and CPI (ML) members protested against NRC in the Assembly and demanded that the state government bring a resolution against it".
A political watcher, Satya Narayan Madan, said it was BJP's old strategy to widen its support base in Seemanchal by creating a sense of fear and victimhood among Hindus, who are by and large a majority, except in Kishanganj.
Madan said so far BJP has been playing "safe politics". It had played cautiously in the 2019 Lok Sabha polls by giving all four seats to its ally, JD-U, that won three seats, and Congress managed to win the Kishanganj seat. Kishanganj is widely seen as a Congress stronghold, as the party has won the LS seat eight times. The BJP has won only once, when its candidate, Shahnawaz Hussain, was elected in 1999.
"But now BJP appears in a different mood to consolidate its support by using NRC in a big way during next year's Assembly poll campaign, ignoring the reservation of ally JD-U over the issue ".Madan said.
Flood-prone Kishanganj has some of the worst development statistics not only in Bihar but in India. It has a per capita annual income of Rs 9,928 (as per the Economic Survey 2018-19) with a literacy rate of 57.04%. While the female illiteracy rate is as high as 84%, nearly 60% of the population is below poverty line. The dropout rate after high school is as high as 98%.
Experts have observed that the poor socio-economic condition was responsible for large-scale migration from Kishanganj and other Seemanchal districts.
These poor and under-developed districts of Bihar have emerged as a hub of cheap migrant labourers, who are forced to migrate to developed states for their livelihood. Even though till date, none of the major state BJP leaders has raised the issue of NRC in Bihar, Sinha's statement holds is significant, as he is the face of RSS in the media.
However, it appears that, as of now, the ruling National Democratic Alliance is divided over NRC.
Several senior JD-U leaders have repeatedly said that their party was not in favour of NRC. This stance is reflected in statements made by party's National Vice President Prashant Kishor and National General Secretary K C Tyagi.
Tyagi categorically said there was no need of NRC in Bihar or other states in the country. "NRC is a very sensitive issue and it was implemented in Assam following clearance from the Supreme Court," he said, adding that his party was against sending citizens outside the country in the name of NRC.
Kishor, a known election strategist and close aide of Nitish Kumar, also opposed NRC, saying that it was a 'botched up' process meant to leave out lakhs of people as foreigners in their own country. "Such is the price people pay when political posturing and rhetoric is misunderstood as solution for complex issues related to national security without paying attention to strategic and systemic challenges," he said.
Get the latest reports & analysis with people's perspective on Protests, movements & deep analytical videos, discussions of the current affairs in your Telegram app. Subscribe to NewsClick's Telegram channel & get Real-Time updates on stories, as they get published on our website.
Subscribe Newsclick On Telegram