Jammu Power Crisis: Privatisation and Stalled Regularisation Add to Employees' Troubles
The massive electricity outage in Jammu has brought to light several challenges faced by the power department including poor infrastructure and maintenance. But the most pressing problem that has drawn everyone's attention is the lack of manpower.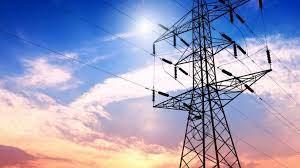 Jammu's transformation into a "smart city" is beset by massive power outages. The city has received an extremely erratic electricity supply between June 7 and June 10, which was addressed only when the local press and people voiced their concerns. Many COVID-19 patients receiving treatment at home were at risk because their oxygen concentrators were unable to function due to power cuts and inadequate supply. Many families were forced to buy power generators and backups to help patients and elderly members at home.
Divisional Commissioner Raghav Langer has directed the Jammu Power Distribution Corporation Limited to put out power curtailment rosters and schedules for all stations and put them out in public domain to publicise the time and duration of power cuts. Accordingly, a load shedding schedule has been issued by the Power Development Department (PDD).
As per the officials in the power department, the power outage was a result of an old power infrastructure, massive power leakages and the system's inability to handle heavy loads. However, the problem has not been solved yet.  
The massive electricity outage in Jammu has brought to light several challenges faced by the power department including poor infrastructure and maintenance. But the most pressing problem that has drawn everyone's attention is the lack of manpower. 
In a local newspaper, a PDD official was quoted as saying, "[A]bout 400 posts of JEs/AEs level, 1600 of linemen and over 1200 of technicians/meter readers are lying vacant in Jammu since long." The statement, however, overlooked nearly 4,000 daily wagers and need-based workers in the power department working for decades. Around 1,500 daily wagers employed by the power department since 1977 have worked overtime to make up for the shortage of staff despite low pay and absence of safety gear in many cases.
These workers have been demanding regularisation of jobs, payment of their pending salaries and implementation of the Minimum Wage Act. It must be noted that almost two years have gone since the special provisions under Article 370 were abrogated and the former state of Jammu and Kashmir was demoted to a Union Territory, but the workers say that their situation remains unchanged and despite the shortage of manpower, their regularisation remains a distant dream. 
Workers are being exploited, according to Tarun Gupta, President, PDD-Employees' Union (EU). "They are extracting the work of one permanent employee from a daily wager for low wages and no benefits. Daily wagers and casual workers are running the majority of the infrastructure and carrying out the duties of linemen, technicians, meter readers, etc."
In 2013, when Omar Abdullah was the Chief Minister, nearly 362 daily wagers were regularized against vacant positions; but since then, many more have been hired and the number of unregularised employees has swollen, according to Gupta. He also claimed that many workers have lost their lives while working because of the lack of safety gear. "Around 20%-25% have died at work and no compensation has been paid to them. Recently, an insurance scheme for daily wagers was rolled out, but what about those who have lost their lives before that?" Gupta asked.
Regarding the 400 vacant seats of JE and AE level posts, Jaipal Sharma, President, Diploma Engineers Association said that since the Power department has been turned into a corporation, the recruitment process has been stalled.
"If the recruitment process has been stalled, we are unable to hire new engineers. When we lack manpower, how are we supposed to utilise our strength? Hence, it is hurting the common people," Sharma told NewsClick. Experts believe that keeping a large number of sanctioned posts vacant and using cheap daily wagers or contractual employees to do the job is a typical feature of privatisation.
"With privatisation, the employees will be the most affected ones, but it will further affect the consumers as well. It would increase tariff to more than double of the present tariff. We saw a glimpse of what is happening in the state right now," added Sharma.
In October 2019, following the enactment of Jammu and Kashmir Reorganisation Act, 2019, the Jammu and Kashmir Electricity Act, 2010 was repealed and the Electricity Act, 2003 was extended to the former state. The Act laid the basis of unbundling – breaking up of power generation, transmission and distribution into three separate entities – and subsequent privatisation. 
Under the act, the state's power structure was restructured and three companies were converted into corporations including J&K State Power Trading Company Limited (JKSPTCL), Jammu Power Distribution Company Limited (JPDCL) and Kashmir Power Distribution Company Limited (KPDCL). A new Ladakh Power Company Limited (LPCL) was also launched in newly formed UT Ladakh.
Simultaneously, the privatisation of power distribution companies (discoms) is also underway in Jammu and Kashmir. In this regard, SBI Capital Markets Ltd was selected as a consultant for J&K and Ladakh. Jammu and Kashmir has a total generation capacity of 20,000 MW. The state sector has 1211.96 MW, the central sector has 2009 MW, and the private sector has 42.5 MW. The former state also holds a 25% stake in Ranjit Sagar Dam Project which is a joint sector hydro project with Punjab. With privatisation, this generated power will be distributed by private companies. 
Experts say that the recent power crisis in Jammu is likely to be a glimpse of the results of the forthcoming privatisation.
Get the latest reports & analysis with people's perspective on Protests, movements & deep analytical videos, discussions of the current affairs in your Telegram app. Subscribe to NewsClick's Telegram channel & get Real-Time updates on stories, as they get published on our website.
Subscribe Newsclick On Telegram