Antimalarial Drug Resistance on the Rise in Africa
Artemisinin is the most important component in antimalarial drugs, but an increasing number of parasites in Africa are now resistant to it. If action isn't taken swiftly, the consequences could be disastrous.
From her office in Berlin's Charite university hospital, Welmoed van Loon is observing a disturbing trend on the African continent. 
The researcher with the Institute for Tropical Medicine is a specialist in Plasmodium falciparum — a parasite that causes 95% of all malaria infections in Africa. It's passed on to humans by female mosquitos from the Anopheles species.
For several years now, van Loon and researchers from other institutions have been monitoring a new type of parasite that is particularly dangerous.
Artemisinin resistance on the rise
"We have found out together with colleagues that there are malaria parasites circulating specifically in East Africa with genetic mutations causing artemisinin resistance," van Loon told DW.
"[This means there is now] resistance towards the most important component in anti-malarial drug combination therapies."
The World Health Organization (WHO) recommends artemisinin as a major component of frontline therapy.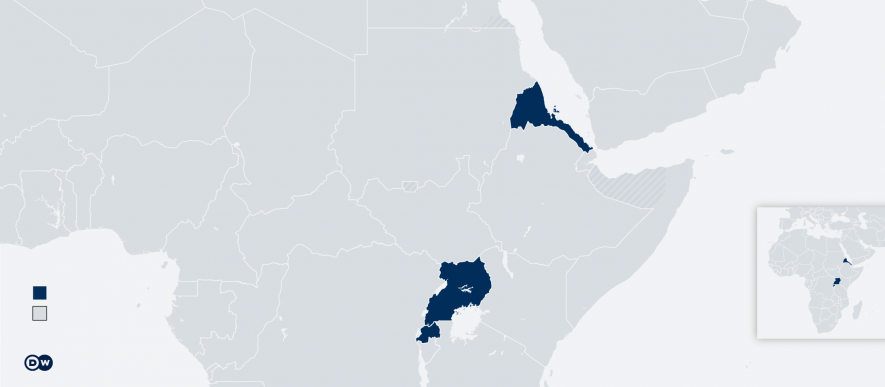 According to researchers, the number of these parasites isn't just increasing, but they are also being found in more locations.
The findings have set alarm bells ringing at the WHO. 
"This is the most recommended treatment for Plasmodium falciparum malaria, which is the most common [form] in Africa," Dorothy Achu, WHO Team Lead for Tropical and Vector Borne Diseases in the Regional Office for Africa told DW.
"In fact, there are no other options to date for the treatment of malaria in Africa. So, if we have artemisinin resistance, then we will have more severe cases and of course, more deaths."
Combination therapies still effective
Fortunately that's still just a worse case scenario — for now. Malaria patients in Africa are currently treated with combination therapies.
"One is an artemisinin component, plus a partner drug. So treatment failure will not immediately happen," van Loon said.
But if resistance towards artemisinin continues to spread — alongside potential resistance towards other partner drugs — the result could be disastrous. Researchers from London's Imperial College have already outlined a scenario which predicts 16 million additional cases and 80,000 more deaths in Africa every year. 
Such estimates stir up memories of the 1970s and 80s, when resistance against chloroquine-based drugs — which were used for both prevention and treatment of malaria — started to rise across the African continent. As a result, the number of malaria deaths rose to one million globally, according to the WHO's Achu.
Tackling resistance by stemming overuse
But this time around, things are unlikely to get so dire: Experts say the resistance trend can still be nipped in the bud. Mutations are a natural phenomenon, but there are certain contributing factors.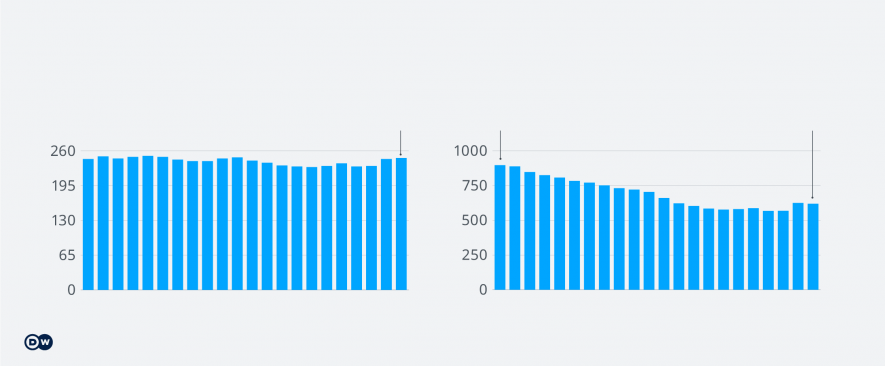 "It begins from overuse," Achu explained. "Overuse means that we use [drugs] when we are not sick, [or for] the presumptive treatment of cases that are not diagnosed."
"Then we also have the suboptimal use of drugs that entails either using substandard drugs or non-compliance; meaning patients don't complete their treatment or they take doses that are not appropriate for their weight or age."
In an action plan launched last November, the WHO made a number of new recommendations, including increasing malaria testing to ensure people won't take antimalarial drugs if they simply suspect they may be ill.
National governments have also been advised to step up their efforts against counterfeit or sub-standard drugs on the market. Health authorities have also been urged to do more to make sure that patients only receive recommended therapies. 
More prevention is needed
At the same time, greater prevention is key to prevent the overuse of antimalarial drugs in the first place. 
"Start increased vector control or bed net distribution at the hotspots of resistance," said van Loon. "Start thinking about implementation of new or other combination therapies that already exist."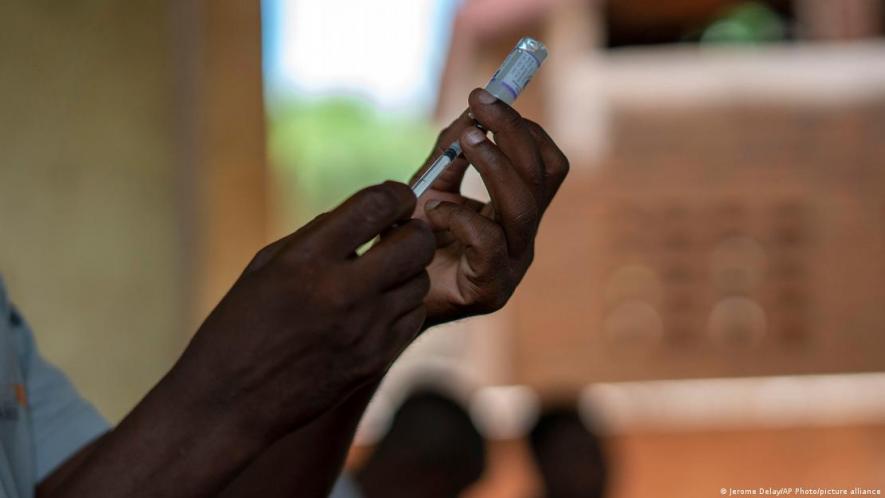 Researchers say there is still time to prevent antimalarial resistance from wrecking havoc on the African continent
"[Think about] the circulation of different existing combination therapies [and] implement triple combination therapies instead of combination therapies that only include two drugs. We need a very effective vaccine that that blocks malaria transmission, which so far is not available." 
Experts and the WHO agree that closer monitoring is also urgently necessary. So far, research projects are only operating in a few selected countries. 
Research into new antimalarials is also due to begin soon. However, they will not be available for some time. 
"It's going to take several years — or in some cases up to a decade — before they will enter into the WHO's recommendations," said Achu.
"So we have to preserve what we have with a lot of care."
This story was adapted from German
Get the latest reports & analysis with people's perspective on Protests, movements & deep analytical videos, discussions of the current affairs in your Telegram app. Subscribe to NewsClick's Telegram channel & get Real-Time updates on stories, as they get published on our website.
Subscribe Newsclick On Telegram