Are Polavaram Affected Tribal Communities Short-changed by Govt for Their Land?
The Andhra Pradesh High Court has asked the state government to clarify by March 24 if project-affected families are being provided with decent rehabilitation and resettlement facilities.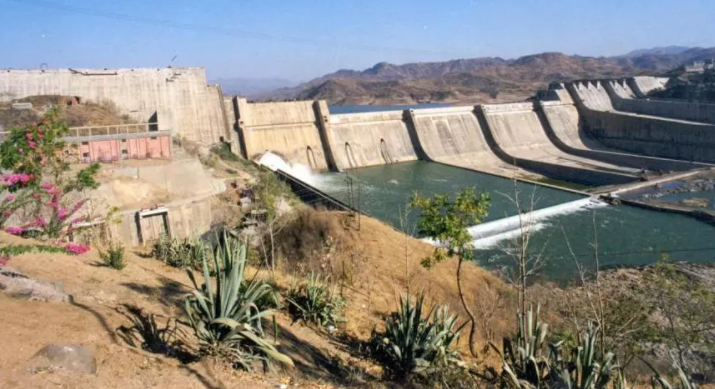 New Delhi: Is the YS Jagan Mohan Reddy government in Andhra Pradesh evicting tribal communities for the Polavaram project without providing adequate amenities for rehabilitation? Residents of several villages near the under-construction multi-purpose irrigation project have allegedly been forced to move to resettlement colonies that are yet to get drinking water supply, street lights and roads.
Resettlement of habitations, which will ultimately be submerged under the 194 TMC (thousand million cubic feet) reservoir of the Polavaram project, is being undertaken by the Andhra Pradesh government. A dam is being constructed across the flood-prone Godavari River for the project in order to divert water for irrigation, drinking purposes and industrial use for around half-a-dozen districts of Andhra Pradesh, apart from generating electricity.
But, the project also involves displacement of reportedly 98,818 families spread over 371 habitations in East Godavari and West Godavari districts with the total number of project-affected persons coming to 1,88,012. More than half of this population belong to the Scheduled Tribe category while Scheduled Castes also comprise a significant proportion.
In the second week of March 2021, matters came to a head when administrative officials of East Godavari district asked local residents of Seetharam village in Devipatnam Mandal to vacate their houses and move to a government-built resettlement colony. Reportedly, project-affected families of Seetharam, one of the several habitations that will be submerged by the Polavaram reservoir, were reluctant to move to the new colony as it lacked proper amenities. However, 56 project-affected families finally moved to the new colony after being assured by officials that all amenities will be soon provided.
Basic Facilities Absent in Resettlement Colonies
"There is no piped drinking water supply in the resettlement colony. Just a tanker of water is provided per day which is not enough to meet our requirements. We have no source of water after sundown. There is no drainage system in place and there are no street lights yet. And they have just about begun laying cement-concrete roads," K Venkata Ramana (47), a resident of Seetharam who has moved to the resettlement colony, told NewsClick.
Also read: Centre Signals Over Rs 35,000 Crore Fund Cut for Polavaram Project, Affected Families Still Await Compensation
When residents of Seetharam were being relocated, members of 18 project-affected families were reportedly denied new shelters even as government officials went about demolishing the rest of the village. These families lacked proper documents to back up claims of their identities and residential addresses. Their old houses were left untouched, following a spat, when officials agreed to let them live there till alternate arrangements for them are worked out. Villagers claim, however, that 20 other families whose houses were pulled down, are yet to get new shelters. Their papers are pending with the government.
"These 20 families are living in anganwadi centres, school buildings or temples at the new colony. Many have taken shelter with their neighbours for the time being," added Venkata Ramana.
In another instance, project-affected families of Yenugulagudem village have been shifted to a resettlement colony that has been allegedly built after filling a pond with earth. There have been complaints of sewer backflow in the lavatories of the shelters where families from Yenugulagudem have been resettled.
At least five villages, apart from Seetharam, in Devipatnam Mandal of East Godavari district have been relocated to newly-built resettlement colonies in February and March. More resettlements are to follow in the next few months. In February, residents of at least 25 villages, which will be submerged by the reservoir in West Godavari district, have also been reportedly issued a notice to evacuate their settlements latest by April 2021.
But many of the resettled people are not happy with their new colonies and shelters.
"We were told we have to move out since our village will be submerged by the reservoir. But we have been shifted to a colony built in a place that had been submerged by floods in the past right in front of our eyes. We had objected against this particular location. But to no avail," K Abbaya Reddy (45), a resident of Agraharam village in East Godavari, told NewsClick.
Land-to-land Compensation Against Pattas Not Given
It has been alleged that in several instances, displaced tribal families are not being provided with land-to-land compensation against pattas that they have been issued in the past in forest areas under the Forest Rights Act, 2006, known otherwise as the Scheduled Tribes and Other Traditional Forest Dwellers (Recognition of Forest Rights) Act. The 74 project-affected families of Agraharam belong to the Konda Reddi tribe, identified as a Particularly Vulnerable Tribal Group (PVTG) by the Union government.
Also Read: Left Protests Against Andhra Govt's Gross Negligence of People Affected in Godavari Floods
"We are not being provided with cash compensation either against forest lands for which we have pattas. The government is providing us only with new shelters without any new sources of livelihood. Landlords who have pattas of community land, however, have managed to get cash compensation though we got nothing in lieu of what we lost," alleged Abbaya Reddy.
Under the Rehabilitation and Resettlement plan that was devised by the government for the project-affected population of Polavaram project, individuals who had attained 18 years of age by the year 2010 were eligible for shelters and a cash compensation of Rs 6.86 lakh each. Eleven years hence, even as the project awaits completion and several habitations are yet to be relocated, many more individuals have crossed the benchmark of 18 years of age.
But, local people allege, the eligibility criteria as of the year 2010, has remained unchanged. It has been further alleged that YS Jagan Mohan Reddy reneged on his promise to hike the cash compensation amount after he was elected to power.
PIL Lists Violations in Polavaram Project
On March 16, the Andhra Pradesh High Court issued a notice upon the state government to clarify within eight days if project-affected families are actually being provided with decent rehabilitation and resettlement facilities before being evicted from their habitations. The direction was issued upon a Public Interest Litigation (PIL) filed by a voluntary organisation named Search for Action and Knowledge of Tribal Initiative (SAKTI) which works for tribal rights amongst other things.
"Even though rights of tribal communities are being violated when it comes to acquiring their land, the government has failed to rein in unscrupulous non-tribal people who are acquiring compensations through illegal means. In one instance, a particular group of non-tribal people claimed ownership of land earmarked for the Polavaram project with the use of fake documents. A criminal case was filed against them. The matter was investigated through the Andhra Pradesh CB-CID, who also filed a charge-sheet. Despite this fact, the local administration provided them with compensation even though it was tribal families that were actually living over the land that was acquired. A separate case is pending in this matter in the high court for the past three years," said founder-secretary of SAKTI Dr P Sivaramakrishna.
The PIL lists a plethora of violations in the execution of the Polavaram project. It has been alleged that several families are being denied rehabilitation and resettlement despite their dwellings falling within a surface distance of 100 metres from the full reservoir level of the Polavaram project in contravention to an Andhra Pradesh government order issued in April 2005. Even though eviction has started in habitations, the government is yet to finalise several claims made by tribal communities over forest rights in areas that will ultimately be submerged underneath the reservoir.
Both East Godavari and West Godavari districts are designated as Schedule 5 areas – their populations thereby being entitled to special provisions – by the Union government in accordance with the Constitution of India. However, the PIL alleges violations not only of the provisions for Schedule 5 areas but also of a plethora of laws including the Right to Fair Compensation and Transparency in Land Acquisition, Rehabilitation and Resettlement Act of 2013; the Panchayat Extension to Schedule Areas (PESA) Act of 1996 and the Schedule Tribes and Other Traditional Forest Dwellers (Recognition of Forest Rights) Act of 2006.
Also read: Polavaram Dam-affected Tribes Ignored by Both Central and State Governments
"Without giving these rehabilitation resettlement benefits and adequate compensation, the tribals are being asked to leave. In fact, some of the villages where the alleged rehabilitation is nearing completion, do not have a graveyard, community hall and they have not been given the alternative lands, forest lands near the proposed resettlement village," alleges the PIL.
It has been further alleged through the PIL that a lot of unmeasured deemed forest land, which is getting submerged under the project, have been acquired without updating land records, in order to avoid paying compensation.
Despite repeated attempts, the District Magistrate of East Godavari, B Muralidhar Reddy, was not available for comments. Speaking to NewsClick, O Anand, the Project Administrator & Ex-Officio Joint Collector of Polavaram Irrigation Project, however, said that a clarification has been sought from the state government on what compensation, if any, should be granted to those families against rights over forest land—acquired through pattas—which they lose at the time of relocation.
"Forest right pattas are not transferable. Forest land is vested with the government and patta owners enjoy summary rights over the land. Extant laws do not mention as to what compensation should be provided when forest rights are lost owing to whatsoever reasons including relocation or resettlement. So, we have sought a clarity from the state government on what compensation, if any, should be paid in this case," said O Anand.
The officer further said that no force or coercion has ever been used to relocate villagers affected by the project.
"Before relocating families, we are ensuring that new shelters are provided with basic facilities like electricity, toilets and water connections. Also, we are transferring the compensation amount directly into the bank accounts of beneficiaries before they are relocated. Wherever applicable, land-to-land compensation is also being provided. A lot of infrastructure work is underway in the new resettlement colonies including construction of roads and drainage systems. Before relocation, we had held several Gram Sabhas in which consent was obtained that any project-affected family willing to gain wage employment, through labour, from these infrastructure works can shift to the new resettlement colonies. It will ensure that they get a steady source of income at least for the next few months instead of using up the compensation money directly," added Anand.
Nonetheless, in July 2018, a special field report by the National Commission for Scheduled Tribes, which was submitted to the President of India, had noted – amongst other things – that not only was uncultivable land provided as compensation in many cases to project-affected families but many tribal families depending on minor forest produce for a living were also relocated without providing any alternative means of livelihood.
"It is a travesty of justice to see that more than 371 villages in three states and 90% scheduled areas will be submerged in this large dam once the gates are closed. To see that the very Constitution that gave protection to these communities is being misused to displace them without proper rehabilitation and resettlement is really sad even after 70 years of independence. We demand that all activities pertaining to the dam should stop forthwith until total rehabilitation and resettlement is completed to the satisfaction of tribal communities," Rebbapragada Ravi, founder of Andhra Pradesh-based NGO Samata which works for tribal rights, told NewsClick.
The writer is an independent journalist.
Get the latest reports & analysis with people's perspective on Protests, movements & deep analytical videos, discussions of the current affairs in your Telegram app. Subscribe to NewsClick's Telegram channel & get Real-Time updates on stories, as they get published on our website.
Subscribe Newsclick On Telegram