Ban on Dowry, Lavish Weddings: Kashmiri Village More Advanced Than Cities
Any resident of Baba Wayil who demands dowry is socially boycotted and not allotted burial space in the local graveyard.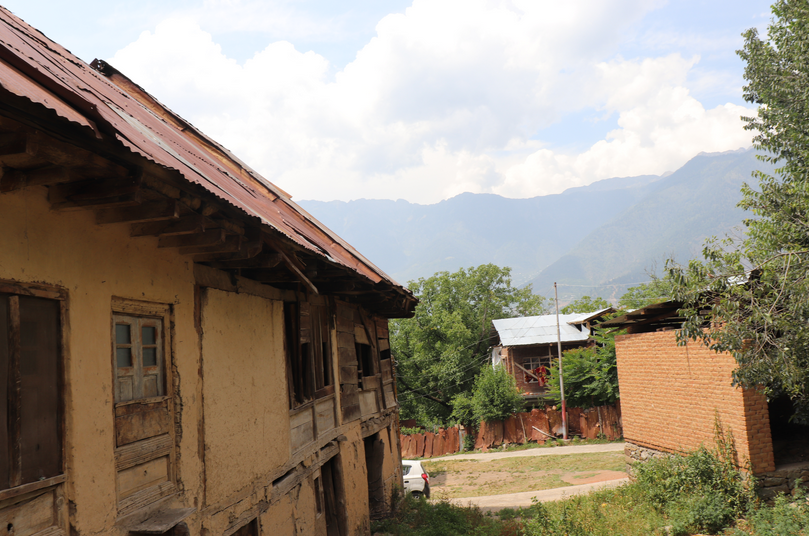 Images by: Hamid Khan / Irshad Hussain
As the number of cases of domestic violence continues to surge in the country, a small village in central Kashmir's Ganderbal district stands out for rooting out dowry, which, experts believe, is increasingly contributing to violence against women in the Valley.
"Every time a woman is burnt alive in Kashmir, the reason is dowry. Therefore, we banned it in our village," says Baseer Ahmed Shah (68), a native of Baba Wayil village, 36 km away from Srinagar. "Anyone who demands dowry will be socially boycotted and won't be allotted burial space in the local graveyard," he adds.
The decision was taken after Shah, a government clerk who leads the weekly Friday prayers, convened a meeting of all the 1,000 residents of the village in 2004.
The idea flashed in his mind while thinking about ways to reduce crimes against women. "In 2004, I convened the meeting and we passed a unanimous resolution signed by everyone. It was accepted by both the rich and the poor."
As per the document, no one has the right to demand, TV, jewellery, refrigerator, clothes, etc. from the bride's family.
Violators will be denied entry to the mosque and police complaints will be lodged against them.
The groom's family will pay Rs 300 as Mahar to the bride's family. The document was amended in 2009 to fix the Mahar at Rs 900 and further in 2020 to fix the amount at Rs 20,000.
"Whenever a family from another village comes to Baba Wayil with a marriage proposal, our village committee puts forth the signed document. If they agree, the marriage is done in a simple way," says Shah.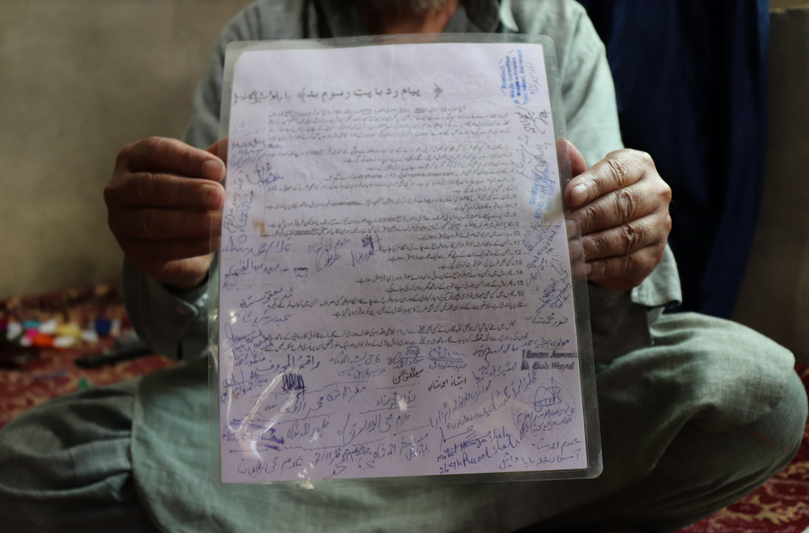 Images by: Hamid Khan / Irshad Hussain
Unlike other villages or cities, where lakhs or thousands are spent on weddings, only four people are allowed with the groom and no special dishes, like Kashmiri Wazwan, are served at Baba Wayil. We prepare only three to four dishes for the groom and his guests to keep marriages simple," says Shah.
"There has not been a single dowry-related incident in our village," Shah adds. "The condition of women has substantially improved compared to other villages."
First village in South Asia to ban dowry
In India's male-dominated society, dowry victims generally don't speak up, leading to torture, oppression and, at times, murder.
Several women whose parents cannot afford dowry succumb to the pressure of their relatives-in-law and either divorce or commit suicide, says Shafqat Ahmed (32) a renowned Srinagar-based social activist. "Baba Wayil has set an unprecedented example for the centuries to come. Now, adjacent areas of Baba Wayil are adopting the same practice," he says.
Two years ago, a survey carried out by nonprofit Tehreek e Fala-Ul-Muslimeen on late marriages revealed that nearly 50,000 women in the 40-50 age group in Kashmir are still unmarried due to the demand for unnecessary rituals and lavish weddings. Out of the women who have crossed the marriageable age limit, more than 10,000 belong to Srinagar alone.
According to Ahmed, lakhs are spent on marriages in cities. "Until lavish weddings and unnecessary rituals and customs are banned, crimes against women will continue to increase."
The residents of Baba Wayil have also ensured that no women in their village remain unmarried. "Families sell their property for marriages to follow lavish rituals. But we don't force families to spend lavishly on weddings," says Gulam Nabi (67), another resident of Baba Wayil.
Nayeem Ahmad Shah and his brother were married in a simple way with the total cost remaining below Rs 10,000. So far, 20 marriages have taken place in the village this year.
Baba Wayil is a tribal village where people mostly speak Urdu and less Kashmiri. A police officer requesting anonymity said that the lack of education is the reason for crimes against women in tribal areas. "However, the quality of education is good in Baba Wayil. It's the only village where people are mostly friendly and the crime rate against women is low," he says.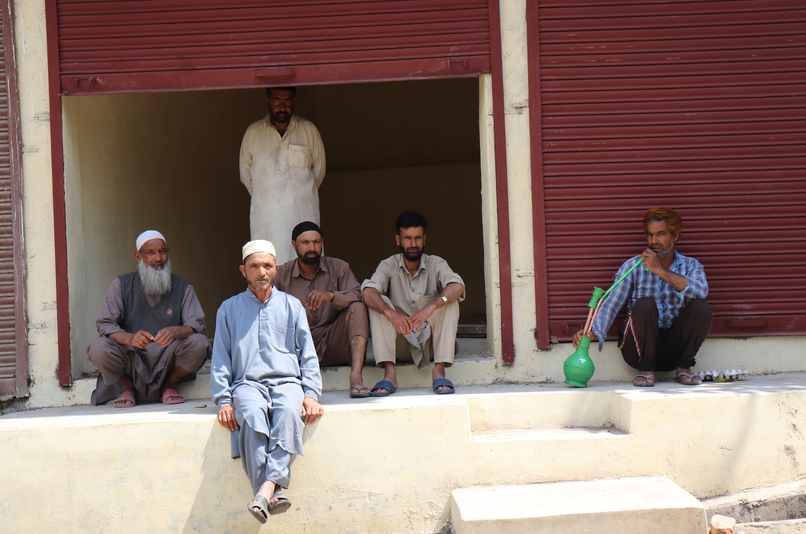 Images by: Hamid Khan / Irshad Hussain 
"Unlike other villages, where the police receive a number of complaints about domestic violence, child abuse and labour, gender-based discrimination and drug abuse, no such incidents are reported in Baba Wayil," the police officer adds.
Despite the Dowry Prohibition Act, 1961, and people being educated, social activist Ahmed says, "the practice of dowry is encouraged in several parts of Kashmir".
According to Section 3 of the Act, "if any person, after the commencement of this Act, gives or takes or abets the giving or taking of dowry, he shall be punishable with imprisonment for a term which shall not be less than five years and with the fine which shall not be less than Rs 15,000 or the amount of the value of such dowry, whichever is more."
"The responsibility to make people aware of the consequences of such crimes lies on our shoulders. Unless other parts of Kashmir adopt Baba Wayil's practice of simple weddings,  we won't be able to protect women from violence," Ahmed adds.
The writer is a Srinagar-based freelance journalist. He tweets at @Irshad55hussain
Get the latest reports & analysis with people's perspective on Protests, movements & deep analytical videos, discussions of the current affairs in your Telegram app. Subscribe to NewsClick's Telegram channel & get Real-Time updates on stories, as they get published on our website.
Subscribe Newsclick On Telegram