Bank Unions Lash out at RBI for Allowing 'Compromise Settlement' With Wilful Defaulters
In a joint statement, AIBOC and AIBEA said this "detrimental" step would "compromise the integrity" of the banking system and hit the morale of honest borrowers.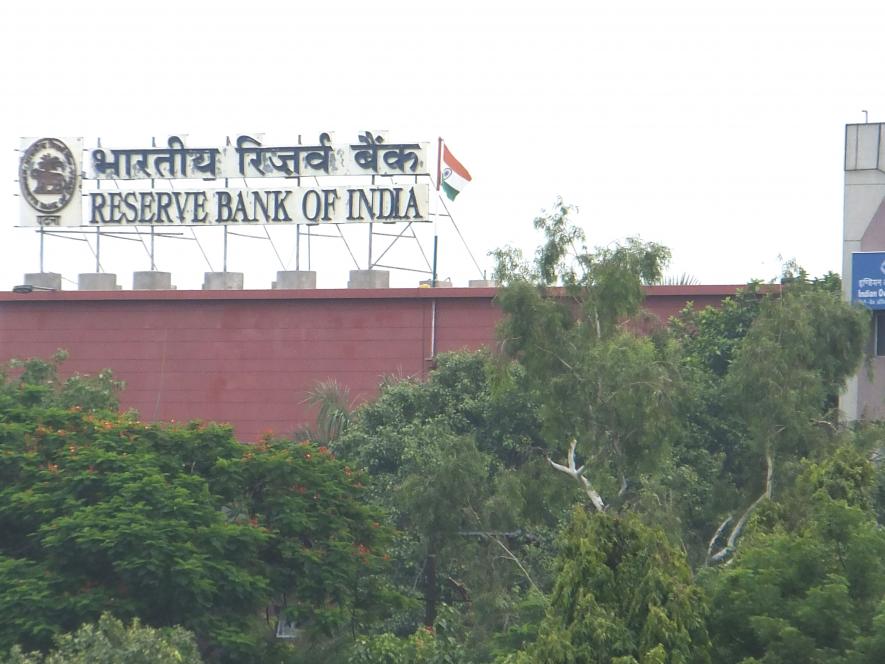 RBI. Image Courtesy: Wikimedia Commons
New Delhi:  Two key bank unions-- AIBEA and AIBOC –  representing about six lakh employees and officers, have slammed the Reserve Bank of India (RBI) for its bid to allow banks to "settle" loans of wilful defaulters under what the regulator calls a "compromise settlement".
In a joint press statement issued recently (June 13), the unions termed the RBI's "Framework for Compromise Settlements and Technical Write-Offs" as a "detrimental" step by the central bank which threatens to "compromise the integrity" of the entire banking system, as also undermine the efforts being made by public sector banks to effectively tackle the menace of wilful default of loans.
Press release : AIBOC & AIBEA strongly oppose RBI's Decision to allow Compromise Settlement for Wilful Defaulters#AIBEA#AIBOC pic.twitter.com/ajuumudHv3

— CH VENKATACHALAM (@ChVenkatachalam) June 13, 2023
"As key stakeholders in the banking industry, we have always  advocated for strict measures to address the issue of wilful defaulters. We firmly believe that allowing compromise settlement for accounts classified as fraud or wilful defaulters is an affront to the principles of justice and accountability," said the statement, adding that the move "not only rewards unscrupulous borrowers but also sends a distressing message to honest borrowers..."
The joint statement by Rupam Roy, general secretary, All India Bank Officers' Confederation (AIBOC) and C H Venkatachalam, general secretary, All India Bank Employees Association (AIBEA), urged the RBI to review and withdraw its "ill-advised" decision and instead focus on implementing robust measures to hold wilful defaulters accountable for their actions. This is necessary "to protect the interests of honest borrowers and depositors" and keep intact the integrity of the banking system.
The unions pointed out that "wilful defaulters significantly impact the financial stability of banks and the overall economy. By allowing them to settle their loans under the compromise, the RBI is essentially condoning their wrongful actions and placing the burden of their misdeeds on the shoulders of ordinary citizens and hardworking bank employees."
Last week, RBI had released the framework, which, among other things, authorises regulated entities (REs) to undertake "compromise settlements or technical write-offs" regarding accounts categorised as wilful defaulters or fraud "without prejudice to the criminal proceedings" against such debtors.
Reacting strongly, the unions pointed out that a Standing Committee of Parliament of Finance had, in February 2016, recommended that in the case of wilful defaulters, there should be accountability of nominee RBI directors, Managing Directors and CMDs of banks.
"The list of top wilful defaulters, as suggested by the Standing Committee, is yet to be published," said the unions, also questioning the RBI why some "crucial posts" still lie unfilled which could lead to "truncated bank boards" quickly reaching "compromise settlements" without facing any opposition.
The unions reminded the RBI that in its 'Prudential Framework for Resolution of Stressed Assets' (June 7, 2019), it had made clear that the borrowers who committed frauds/ malfeasance/ wilful default will remain ineligible for restructuring.
"Now this sudden change in the framework by the central bank to grant compromise settlements to wilful defaulters came as a shocker and it will not only lead to erosion of public trust in the banking sector but also undermines the confidence of depositors," AIBEA and AIBOC said.
The RBI must clarify why it has changed it's own rules with regards to 'wilful defaulters' and 'frauds'.

This despite the All India Bank Officers' Confederation and the All India Bank Employees Association clearly stating this move would "erode public trust in the banking… pic.twitter.com/pINsFMMn5D

— Jairam Ramesh (@Jairam_Ramesh) June 14, 2023
Reacting to the bank unions statements, Congress leader Jairam Ramesh, lambasted the RBI's bid to give a "clean chit" to wilful defaulters, clearing their path to take loans once again after a 12-month "cooling off period".
Flaying the Prime Minister for favouring his "corporate friends", Ramesh said in a statement that " the most powerful example of this is, of course, the Adani Group, on which we (Congress) have already posed 100 questions to the PM in our HAHK (Hum Adani Ke Hain Kaun) series."
Get the latest reports & analysis with people's perspective on Protests, movements & deep analytical videos, discussions of the current affairs in your Telegram app. Subscribe to NewsClick's Telegram channel & get Real-Time updates on stories, as they get published on our website.
Subscribe Newsclick On Telegram