Bengal: Sundarbans, South and North 24 Parganas Report Highest Cases of Child, Women Trafficking, Say Activists
Post-lockdown, many poor families struggling to make both ends meet, have been lured to push their daughters into child marriage that most often leads to their trafficking to other states.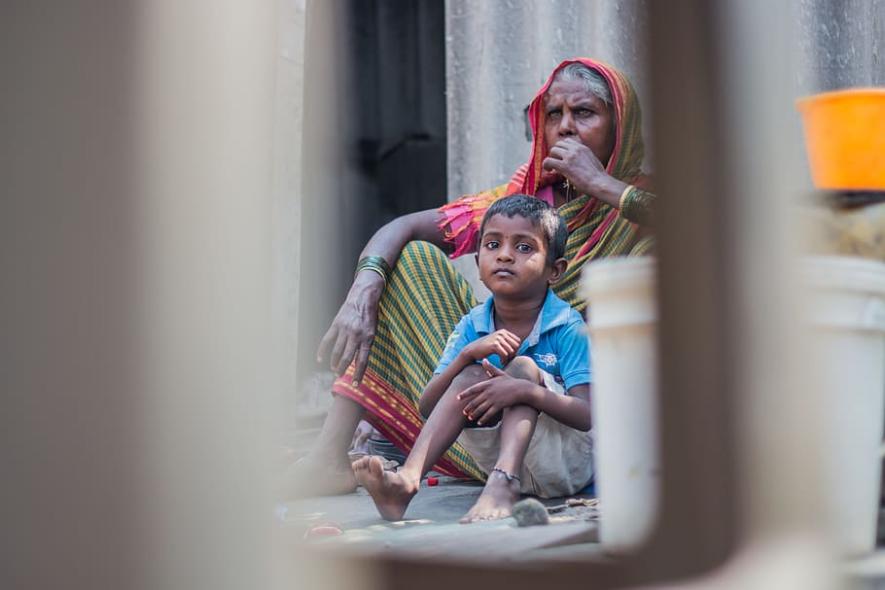 Representational Image. Image Courtesy: Pxfuel
Kolkata: Cases of child marriage, sexual abuse, child trafficking and violation of child rights are rising in West Bengal, according to social activists.
One such case is of Shiuli Mondal,18, (name changed). She was only 14 when she was married off to a daily wage earner from Minakha in North 24 Parganas district, on the insistence of her mother. Her father, a mason, had died the year before.
In some parts of the state, girls are considered of marriageable age as soon as they enter their teens and puberty. Shiuli's husband gifted her a smartphone on her 17th birthday. A mother of a two-year-old girl child by then, she was happy to have it. She would spend hours engrossed in the smartphone.
Once, a man from Bongaon made a proposition to her on Facebook about earning handsomely, all the while working from home. She got enticed and decided to meet him. They met at a tea corner in the neighbourhood. Her husband says he had no idea.
That was the last time Shiuli's husband knew about her whereabouts. After he returned home from work at around 4 o'clock, he did not find his wife or his daughter at home. He waited until 6 o'clock, after which he went to his in-laws' house to ascertain whether she had gone there. Shiuli was not there either. They went to local hospitals and the police station. Her husband was shocked at the police station to find out that this was the 15th such case from Minakha, where females had gone missing after being lured for jobs.
Around 10 p.m, he filed a missing person's report at the Minakha police station. One of his in-laws being a science activist urged the local police station to track her mobile number, which was traced to a locality of Bidhannagar or Salt Lake in Kolkata. The following morning, Shiuli called her husband's phone and told him that she and her daughter had been abducted by a group of people who were planning to sell her off along with her daughter, and that she had managed to call after hoodwinking her captors.
By that time, all the police stations in the vicinity of Salt Lake had been alerted by the West Bengal police. Finally, the police zeroed in on the cell phone location of Shiuli and could crack the case. She and her daughter were rescued from the palatial mansion of a businessman in Salt Lake.
Shiuli was lucky. Several women and children have been reported missing every year in the South and North Parganas district and the Sundarbans region, according to local activist, who say that the poor economic condition of the area has been forcing women to look for extra income and many a times they are trapped by unscrupulous elements and sent to other states as sex slaves.
According to non-profit Bachpan Bachao Andolan, between April and September 2020, about 1,127 children were suspected of being trafficked and were rescued across India. About 86 alleged traffickers were arrested.
In India, more than 80% of trafficked children are girls. In West Bengal, the number has risen so much that the state government had to set up a task force to save young girls from being trafficked. Girls always constitute a majority of the victims of trafficking, as seen in 2017 and 2018 and even in 2020 amidst the pandemic. They are lured with promises of jobs and marriages outside the state.
Most of the child marriages that have taken place during lockdown are a result of forced marriages that often lead to child trafficking, say activists. In this situation, child protection is one of the priorities for Child Rights and You (CRY), a non-governmental organisation (NGO), whose aim is to 'rescue', 'restore' and 'rehabilitate' trafficked victims. The organisation said it had rescued more than 1,000 survivors in the state during the lockdown, many of whom had been forced to work in brothels in other states.
Over the past several years, Durbar Mahila Samanwaya Committee, an organisation working for the rehabilitation of sex workers, claims to have rescued a huge number of minor girls trafficked and sent to red-light areas of Kolkata. It found out that girl child trafficking for commercial sexual exploitation was highest in three districts of West Bengal –  North 24 Parganas, Darjeeling and South 24 Parganas.
The three districts of West Bengal, namely, North 24 Parganas, South 24 Parganas and Murshidabad, are connected with the Bangladesh border and are prone to trafficking. West Bengal also shares borders with Bihar, Odisha, Jharkhand, Sikkim and Assam in India, along with neighbouring Nepal and Bhutan, which makes trafficking easy.
In Hingalgunj (North 24 Parganas) block alone, as many as 12 child marriages have taken place within a month of 'unlocking' (lockdown), say local activists. These marriage proposals were offered to vulnerable families and are considered "clear cases of trafficking", they added. With schools closed and all sources of income dried up, some families admitted they were left with no option than marrying off their children, despite being aware of the risk factor, the activists claim.
Debasish Barman, a social worker who lives in Hingalganj, told Newsclick that residents of Hingalganj the most vulnerable. He said the other more vulnerable areas were in the interiors of the Sundarbans, like Kalitala, where cases of befriending housewives and students through Facebook and WhatsApp by 'rogue intermediaries' had become very common. Police stations of the Sundarbans belt are piled with missing reports and, in many cases, these crimes are not even enlisted and are reportedly marked as 'migrant labourers' in the books of the local panchayats.
This is a common scenario in most parts of the state but North 24 Parganas and South 24 Parganas have seen the highest such incidence, say social activists. The sense of hopelessness is so high among vulnerable families that a resident of Sandeshkhali said she would rather give a 'hopeful life' to her daughter through marriage than making her die of starvation.
Get the latest reports & analysis with people's perspective on Protests, movements & deep analytical videos, discussions of the current affairs in your Telegram app. Subscribe to NewsClick's Telegram channel & get Real-Time updates on stories, as they get published on our website.
Subscribe Newsclick On Telegram