Best of 2018 FIFA World Cup: Goal, Player, Match, the Highs and Lows
Newsclick sports desk lists out the best from the 2018 FIFA World Cup -- it indeed was difficult to pick one goal from the other, or one great match from the countless many good ones, such was the nature of the tournament in Russia.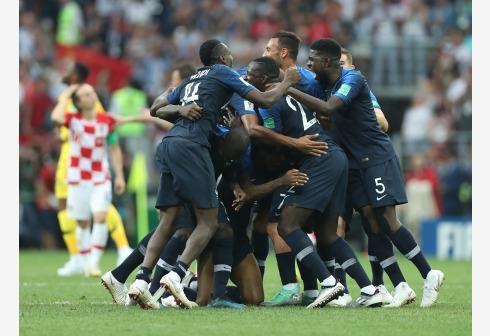 A fun FIFA World Cup in Russia ended in the best possible manner, a six-goal extravaganza in the France vs Croatia final in Moscow on July 15 (PIX: IANS).
If you claim that you are not suffering from a football hangover, you are either lying or missed the month-long joyride altogether. The members of the Newsclick sports desk is grappling with the FIFA World Cup blues and the best way, we figured, to deal with it was to relive some of the bests from the tournament which concluded in Russia on July 15. (Click here for our World Cup coverage and stories)
Siddhanth Aney, who covered the tournament for us in Russia, and Vaibhav Raghunandan, one of the anchors of our editorial team in Delhi, had quite a heated debate while trying to list out the best from the World Cup that saw the crowning of France as champions. A subjective exercise ended in a split verdict and, as both the scribes remained adamant on their interpretation of the best, we decided to list both sides of the story to give you the "best" result.
Best Match
Siddhanth: This was a really fun FIFA World Cup with a ton of good games. Being at a World Cup final, though, is something else. And when you're at a six-goal final, you know you really have witnessed something out of the ordinary. To top it off, when you correctly called the two finalists, and the eventual winner, it is hard to look beyond the final in terms of picking one best match from the 64. For the teams, and nations, involved it is an event of epic proportions. July 15, 2018 at the Luzhniki Stadium in central Moscow lived up to all the expectation and hype.
Vaibhav: Unfashionably perhaps, I think Uruguay vs Portugal was a cracker. In the pre-match, there were talks of how this could be a shitshow and filled with playacting and artful dodging. None at all. Not till the 91st minute, at least. There is a certain joy in seeing a well-mannered and maneuvered defence suck the life out of even the most inventive of footballers. The system Uruguay's back-four were purring on the day and their off the ball movement was almost a ballet. Lucas Torreira -- who is quite possibly small enough to fit into Cristiano Ronaldo's pocket -- kept CR7 in his pocket the enitre game. Additionally, it was great to see Uruguay on the break. There were fast, precise and brutal.
Best Goal
Siddhanth: Denis Cheryshev's personal highlight reel has received a serious boost in street cred after some of the proper blinders he scored. In terms of significance too, his goals were heavily loaded. The first one came minutes after he replaced Alan Dzagoev, on whom the creative expectations of the Russians were pinned. That goal -- flicking the ball over the sliding Saudi defender before making space for the shot and unleashing a left foot rocket inside the near post -- in my opinion was a turning point for the Russians at the World Cup.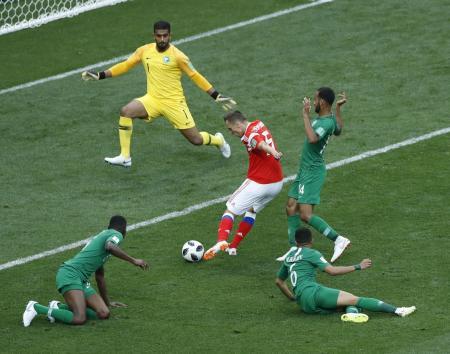 Vaibhav: 1.  Cheryshev 2. Cheryshev 3. Cheryshev. OK, it could be Toni Kroos' surgically precise strike against Sweden. Many thought it would spark Germany to life. Many were wrong. Alternatively, it was Lionel Messi's thing of beauty against Nigeria, three precise touches that very few footballers can execute, and almost none can at that speed. Where Messi was poetry, Kroos was prose. But in my opinion, goals aren't simply about beauty but also savagery, and Diego Costa's first goal of the World Cup was both. It had everything -- some feints, some shrugs, the dropping of a shoulder and an immaculate finish. In the build up, he even managed to brutally elbow Pepe in the face. What's not to like.
Best Player
Siddhanth: N'golo Kante. The boy just gets better and better. Do not be fooled by the superficiality of so-called big teams going out early, etc. This was a highly competitive World Cup and a number of players put in exceptional performances. But it was eventually won by the team with the best midfield engine in the world right now. That team is France and the heart of engine is Kante. Two years ago, he did not play the Euro 2016 final. If he had, this French team would now inhabit in the same rarefied circles as the Spain of Xavi-Iniesta. Sure, he did not have his best game in the final. But where he rallied and fought to help France reach that final hurdle, the rest of the boys, Paul Pogba in particular, won the final for him. The most frightening thing is he is only 25.
Vaibhav: Luka Modric. At 32, he ran more than anyone else at the the World Cup (barring his teammate Ivan Perisic), and passed more than anyone in his squad. His ability to pull a game for his team with the craft he possesses is absolutely tremendous. Saw him against Nigeria in an otherwise underwhelming opener and even there, he was constantly pulling up incredible 50 yard passes with ease. Put him in five other teams from the quarters and they could've possibly made the final too. But mostly, he gets this because having missed a penalty in extra-time against Denmark, he was more than happy to take one in the shootout. Got that one in. What is it they say about courage?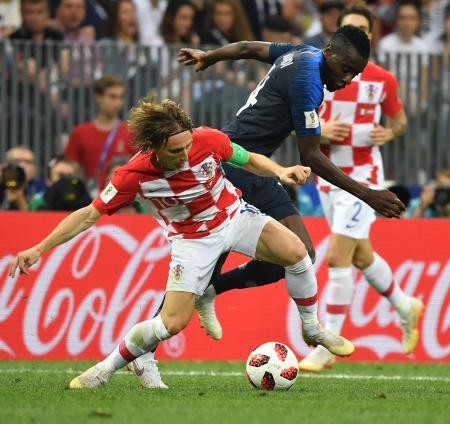 Biggest surprise
Siddhanth: Germany not getting through that particular group was a huge surprise to me. I had imagined Mexico putting in some solid work and giving them a run for top spot but could not have foreseen the Germans putting in such a dismal performance.
Vaibhav: Russia. Not the country (never doubted them for a second) but the football team. They were one of the lowest-ranked teams in the tournament and being widely panned as not being up to level. On this evidence, let's be happy they weren't. If they had been they'd have spanked everyone and kept the World Cup. Their game against Spain was one of the oddest I have ever watched in my life. There are evidently limits to the possession game -- especially when Xavi isn't pulling the strings – and Russia really seemed to enjoy themselves that day. The hysteria and shock (in one single brain), following the penalties, is a memory I will always cherish.
Personal highlight
Siddhanth: Benjamin Pavard, a.k.a. Goldilocks, scoring a screamer from the right side of the box to equalise after France had been hit by two quick goals from Argentina. It was a critical moment for the team that would be champion. France's batch of 2018 is very much a team that plays for one another. Pavard's goal exemplified this feature and, at the time, was a massive boost to the squad. Within 10 minutes of the equaliser the job was done and Argentina might as well have taken an early flight home. From there on France did not look like it would lose a single match it played.
Vaibhav: Edinson Cavani. Luis Suarez. Cavani's face. Goal. Football is a simple game. Pass the ball, score a goal. Brutal simplicity.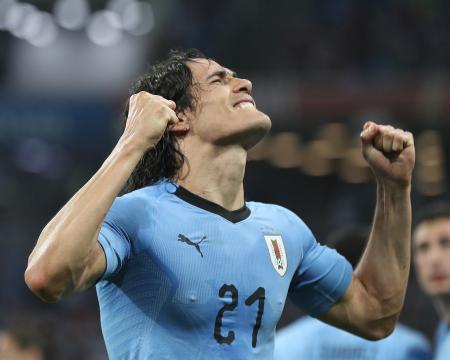 Biggest disappointment
Siddhanth: None whatsoever. As I said earlier, the tournament went down almost exactly the way I had imagined. Most of the teams on either side of the bracket were the ones I'd imagined being there. So it was the tournament I wanted to see, with the added joy and surprise that Russia and Japan brought to the mix. The only disappointment is that it's over.
Vaibhav: Africa. There are few occasions when you get to watch African teams on television, and the World Cup is richer because of it. Egypt, Tunisia and Morocco were quite dire (Morocco unlucky too). Nigeria were young. Which left us Senegal, and their ouster for having collected more cards than Japan was terrible. Maybe the disappointment should be towards that rule itself. Yellow cards are too subjective (for heaven's sake, taking your shirt off is a yellow card and so is a lunging tackle. Where's the logic?) to be considered for disciplinary record – especially when the stakes are this high. Don't look for solutions here.
Get the latest reports & analysis with people's perspective on Protests, movements & deep analytical videos, discussions of the current affairs in your Telegram app. Subscribe to NewsClick's Telegram channel & get Real-Time updates on stories, as they get published on our website.
Subscribe Newsclick On Telegram