Bhima Koregaon: Court Asks NIA to Provide Police Report Copies, Other Documents to Surendra Gadling
On Monday, a National Investigation Agency (NIA) court of special judge Rajesh Kataria heard applications filed by accused persons in the Bhima Koregaon–Elgar Parishad Maoist links and criminal conspiracy case.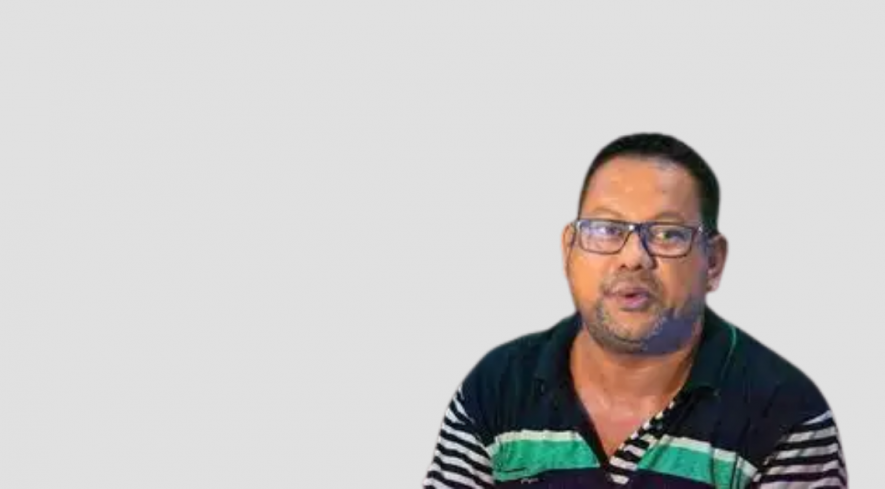 Surendra Gadling, along with 15 other activists and academics, has been charged under the Unlawful Activities (Prevention) Act. Gadling has been in custody since June 2018 and is lodged at Taloja Central Prison in Mumbai.
On Monday, a National Investigation Agency (NIA) court of special judge Rajesh Kataria heard applications filed by accused persons in the Bhima Koregaon–Elgar Parishad Maoist links and criminal conspiracy case, regarding a plea for the NIA to comply with Section 207 (supply to the accused of copy of police report and other documents) of the Code of Criminal Procedure (CrPC).
On the last date of the hearing, on June 5, human rights lawyer and Dalit rights activist Surendra Gadling raised the grievance that despite filing several applications with the investigating authorities under Section 207 of the CrPC, he has not been allowed access to the compact disks given to a musical performer, anti-caste activist and co-accused Sagar Gorkhe. The court called for a reply from the authorities.
Today, Gadling submitted that despite several reminders, the NIA has still not complied with Section 207 of the CrPC. 
The special public prosecutor appearing for the NIA, Prakash Shetty, submitted that the applications filed for compliance under Section 207 of the CrPC need to be verified by the concerned officer. 
He further contended that the applications are irrelevant to the present court hearing. To this, Gadling argued that the NIA is not an authority to decide whether compliance is relevant.
"If it is a part of the record, it is relevant," he said. 
The court observed that since the total number of documents that form part of the electronic evidence against the accused persons was 792, it should be verified whether or not 792 clone copies of such evidence are given to them. 
Shetty submitted that seven out of the eight hard disks containing electronic evidence against Gadling were sent for verification, and all of the eight hard disks were not received. Out of the eight, except one, seven hard disks have been returned back to the NIA, he explained. 
Additionally, Gadling emphasised that in September 2021, he filed an application for access to ayurvedic medicine. However, he is still not allowed access, he contended.
In February 2022, the NIA court granted Gadling access to ayurvedic medicines, which had been previously denied by the superintendent of Taloja jail in November 2021.
Activist and lawyer Arun Ferreira and advocate Shifa Khan, on behalf of co-accused Sudha Bharadwaj, Gautam Navlakha and Hany Babu, supported Gadling's arguments in the plea for access to cloned copies. 
The court directed the NIA to file an affidavit in respect of the evidence that was seized from Gadling, as well as copies of the evidence that needs to be provided to him. Further, the court directed Shetty to serve the copies to accused persons, following which they were  directed to inform about the copies yet to be provided to them. 
The court addressed Shetty and directed immediate follow-up and compliance by July 1. 
Background
Surendra Gadling is a Nagpur-based human rights lawyer and general secretary of the Indian Association of People's Lawyers. Gadling was known to handle cases of illegal killings, police brutality, and atrocities against Dalits and Adivasis. 
On June 6, 2018, Gadling was arrested and charged under the Unlawful Activities (Prevention) Act (UAPA), 1967, for distributing controversial pamphlets and delivering hate speeches that allegedly instigated the Bhima Koregaon violence.
On January 30, 2019, the Gadchiroli police took custody of Gadling and activist-poet-writer P. Varavara Rao from Yerwada jail authorities in another case of alleged unlawful activity in the Surjagad village in 2016. Gadling was made to spend twelve days in solitary confinement before being sent to judicial custody. 
On July 30, 2021, after a special court set up under the NIA rejected Gadling's interim bail application, the Bombay High Court granted him temporary bail to attend his mother's first death anniversary.
On July 21, 2021, a forensic analysis of Gadling's computer revealed that it was hacked into for planting controversial documents that have been used as evidence to arrest him and several of his co-accused in the Bhima Koregaon case.
On May 4, 2022, the Bombay High Court dismissed a petition that sought a review of its earlier December 1, 2021 order which dismissed the appeal by eight accused in the case, including Gadling, for default bail.
Gadling is currently lodged in the Taloja Central Prison, Navi Mumbai, and is awaiting trial.
On October 13, 2022, Gadling filed an appeal at the high court seeking default bail, challenging the Order of the special NIA court in Mumbai dated June 8, 2022, which rejected it.
It must be noted that the trial is yet to begin in the Bhima Koregaon case. The prosecution has filed a chargesheet exceeding 5,000 pages and intends to cross-examine at least 200 witnesses. Several of the accused persons, including Gadling, have now spent almost five years in judicial custody without trial.
Three of the accused persons, trade unionist, activist and lawyer Sudha Bharadwaj; activist, poet, writer and teacher Dr Rao; and scholar, writer and civil rights activist Dr Anand Teltumbde have managed to secure bail so far. Another co-accused, tribal rights activist and Jesuit priest Father Stan Swamy, passed away due to COVID in custody in June 2021 after incarceration for over seven months.
An independent investigation by Arsenal Consulting, a leading, independent expert firm on digital forensics, has revealed that sophisticated malware was used to plant the digital evidence that forms the basis for the prosecution's case on the devices of two of the accused persons in the case, Gadling and Wilson. Arsenal's findings were published in four reports last year.
Sarah Thanawala is a staff writer at The Leaflet
Get the latest reports & analysis with people's perspective on Protests, movements & deep analytical videos, discussions of the current affairs in your Telegram app. Subscribe to NewsClick's Telegram channel & get Real-Time updates on stories, as they get published on our website.
Subscribe Newsclick On Telegram