Bihar: Farmers Compelled to buy Fertilisers at Higher Rates From Black Market
In a few places, farmers expressed their anger and staged protests against the black-marketing of fertilisers in recent days.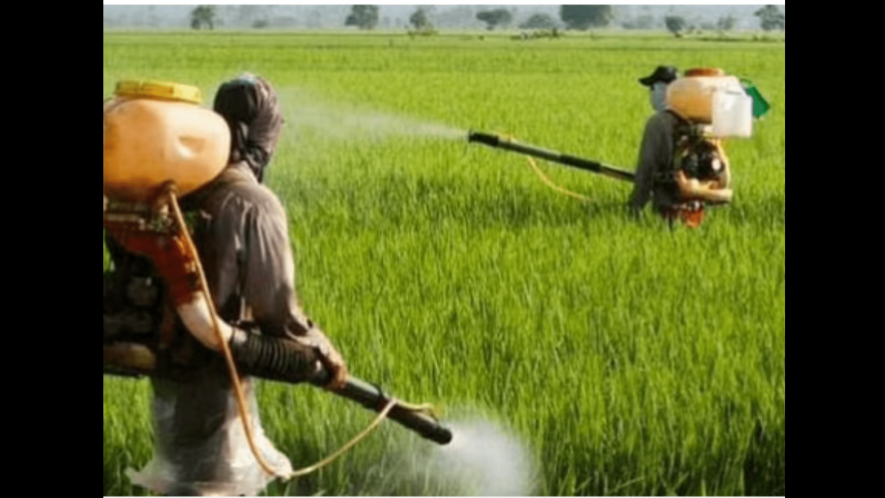 Representational Image. Image Courtesy: PTI
Patna: Like last year, there is no change for farmers during the ongoing rabi season in Bihar as the shortage of fertilisers and a soaring black market force them to pay more for fertilisers again.
Farmers, mainly small and marginal, have no other option but to purchase two to five sacks of fertilisers at a higher price from the black market.
But unlike last year, there are no reports of widespread protests by farmers over fertiliser shortage in the state. In a few places, farmers expressed their anger and staged protests against the black-marketing of fertilisers in recent days.
Shakaldeo Rai, a marginal farmer of a village under Sakra block in Muzaffarpur district, said that in the last week of November, he tried his best to get fertilisers from the designated fertiliser dealer shop. Still, it proved to be a waste of time and energy.
"After realising that there is an artificial shortage of fertilisers created by a nexus of fertilisers traders, shopkeepers and local government officials, I decided to stop running from one place to another in search of it. Only two days ago, I purchased fertilisers from the black market because shops were citing one or another excuse for their non-availability. The same shop at night agreed to provide fertilisers if I paid Rs 100-200 more for a bag of urea and DAP. This is the real game to compel farmers to pay more for fertilisers," Rai told NewsClick.
Rai said DAP is essential for sowing rabi crops, and urea is also a must for the growth of crops initially. The rabi sowing season in the state is between November 15 and December 15. But thousands of farmers go for sowing till late December or early January after the paddy harvest is complete.
Jagnarayan Choudhary, a marginal farmer of a village under Hayaghat in Darbhanga district, said, "Farmers have been facing fertiliser shortage because neither DAP nor urea bags are available at different shops. We are forced to purchase in black."
Choudhary told NewsClick that thousands of farmers have been standing in long queues for hours for the last two weeks, hoping to get fertiliser from shops.
"They return empty-handed, disappointed, and are forced to purchase fertiliser from the black market."
Rai and Choudhary are two of hundreds of thousands of farmers facing difficulty purchasing fertilisers.
Another farmer, Munna Sharma, of a village in Jehanabad district, said, "Fertilisers are the most sought item for farmers. This is the time to spray fertilisers. Purchasing fertilisers at government rates due to the shortage is a big challenge."
Sharma told NewsClick that the showing is delayed due to the shortage of DAP in several villages. As per age-old tradition, sowing of rabi crops such as wheat, maise, pulses and oilseeds should be completed by December 15; it is bound to get delayed like last year.
"Many farmers have already prepared their farmland, and others are busy preparing for wheat and pulses, but costly DAP from the black market is delaying sowing," said Sharma.
Farmers in the flood-prone Saharsa district, which is part of the Koshi region, are struggling for fertilisers at the rate fixed by the government.
"Dealers have created an artificial fertiliser crisis to earn more money. Farmers have been purchasing fertilisers from black. But the district administration has yet to take action against such dealers to date," Saroj Mandal, another marginal farmer, told NewsClick.
Mandal pointed out that farmers have been left alone to arrange fertilisers because dealers are not cooperating with them and not providing fertilisers, citing a lack of supply from the government.
However, Saharsa district agriculture officer Dinesh Prasad Singh told NewsClick that there are reports and complaints of fertiliser black-marketing by dealers.
"We will take strict action against such dealers or shops if reports are true. I have directed concerned officials to probe, and we will cancel the dealership's license."
Singh admitted that fertiliser shortage is created by a few influential dealers that badly affect farmers at the time of sowing and later growth of crops.
Farmers in the Siwan district are in deep trouble as fertilisers are unavailable in the government-run Bihar State Co-operative Marketing Union Ltd. (BISCOMAUN) godown. Farmers are running from one dealer to another for fertilisers, and dealers have been informed that there are no fertilisers for now and are not certain about their availability in the coming days.
Kamaljeet Kumar, an official of BISCOMAUN in Siwan, said there is no urea and DAP stock in our godown.
"Stock of fertilisers is over; there is not a single bag available now. Farmers have been returning without fertilisers," Kumar told NewsClick.
He said that fertilisers would be available in BISCOMAUN after three weeks.
These farmers pointed out that contrary to the government's claims, its failure to provide them with fertilisers has created problems. Most dealers and shops are selling fertilisers at high prices in broad daylight in full knowledge of the district administration, with farmers purchasing a sack of DAP for Rs 1600-1800, about Rs 200-300 more than the fixed government rate of Rs 1350. While a sack of urea for Rs 400-500 is about Rs 100-200 more than the fixed government rate of Rs 266.
Similarly, farmers are purchasing a sack of potash for Rs 2000-2200, which is Rs 300-500 more than the fixed government rate of Rs 1700.
According to agriculture scientists at the Dr Rajendra Prasad Central Agricultural University in Pusa, Samastipur district, the use of fertilisers, including urea, DAP and potash, in Bihar has been increasing with farmers desperate to produce more. Bihar is one of the leading paddy-producing states. In 2019-20, the state was the biggest user of fertilisers at about 245.25 kg/hectare.
According to state government figures, agriculture is the backbone of Bihar's economy, employing 81% of the workforce and generating nearly 42% of the state's gross domestic product. About 76% of Bihar's population is dependent on agriculture for livelihood.
Get the latest reports & analysis with people's perspective on Protests, movements & deep analytical videos, discussions of the current affairs in your Telegram app. Subscribe to NewsClick's Telegram channel & get Real-Time updates on stories, as they get published on our website.
Subscribe Newsclick On Telegram