Bihar: A Few Takers of CBI, ED and IT Raids Against Lalu-Rabri-Tejashwi
Politics in Bihar is heating up after the ED and CBI raided houses related to RJD Chief: People appear sharply divided on the issue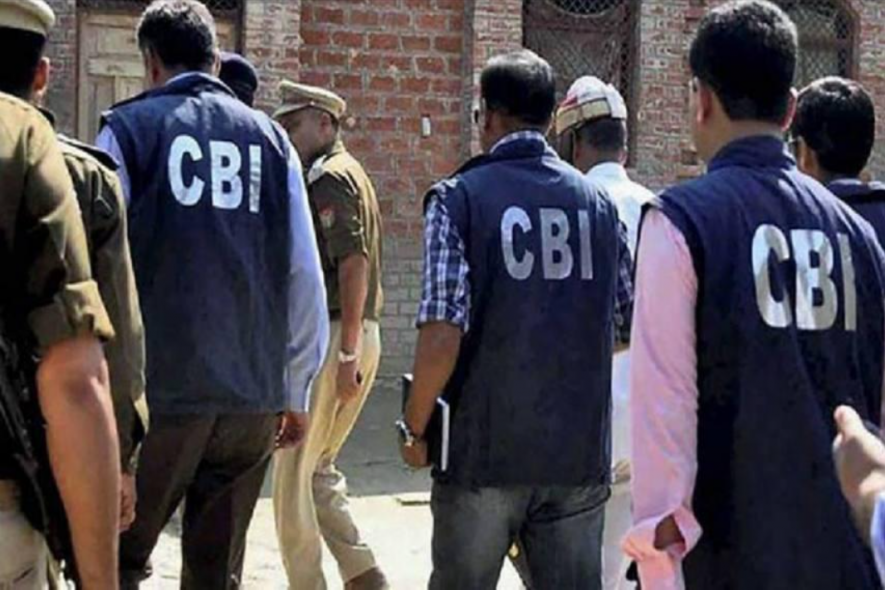 Patna: "Janta sab samajhti hai,CBI,ED aur IT kewal virodhi dal ke netao ko target karne ke liye hai. BJP sashit kendra sarkar Lalu-Rabri-Tejashwi ko ek bar phir se target kar raha hai kyonki ye log virodhi hai.Yeh Sahi nahi hai, (Voters know that CBI, ED and IT agencies only act to target the opposition parties. BJP Government is targeting Lalu-Rabri-Tejashwi once again because they oppose them," Jogendar Kumar Rai, a construction worker, in a developing colony in Patna, expressed his view when asked about the latest round of Central Bureau of Investigation (CBI) and Enforcement Directorate (ED) raids from Patna to Delhi.
Amid speculations over the likely change of mind of Chief Minister Nitish Kumar, who is defacto chief of the Janta Dal-United (JD-U), over raids against Lalu-Rabri-Tejashwi in an alleged land-for-job scam case probe, Kumar on Saturday ruled out anything and made clear that ruling Mahagathbandhan will continue.
Jogendar, who owns a small piece of land in his native village in rural Patna and mainly earns his livelihood as a daily wage worker, told NewsClick that Lalu, Rabri and Tejashwi are being singled out by the Bharatiya Janata Party (BJP)-led Central government. This is going to backfire because poor people like him are struggling for survival due to price rises, hikes in vehicle fares and growing joblessness. "We knew that corruption is rampant all around but CBI, ED and IT (Income Tax) are raiding only those people who oppose the BJP," he said. 
Jogendar's views were backed by Shahid Anwar, owner of an under-construction house in Phulwarisharif located on the outskirts of Patna. "BJP-led Central government has been using CBI, ED and IT to harass and frame leaders from the opposition camp. We all know it as dozens of opposition leaders' premises were raided by them during the last nine years but not a single BJP leader or of BJP's allies' houses were raided to date. This itself smells of a conspiracy to target rivals," Anwar, who runs a small business, told NewsClick.
But unlike Jogendar and Anwar, Sumit Sharma, a teacher in a private coaching centre and a staunch BJP supporter said, "CBI, ED and IT have been raiding those involved in corruption and who have accumulated unaccounted wealth. Corrupt politicians deserve punishment. 
Going by the views of the three of them on the streets, people appear to be sharply divided on the issue of CBI, ED and IT raids against Lalu-Rabri-Tejashwi as per their loyalty to the parties they have been supporting. There are many, who are reluctant to say anything but watch everything and understand the politics behind it.
Politics in Bihar is heating up after the ED and CBI quizzed and raided houses related to Rashtriya Janata Dal (RJD) chief Lalu Prasad, his wife and former Chief Minister Rabri Devi, RJD leader and Bihar Deputy Chief Minister Tejashwi Yadav, RJD former MLA Abu Dojana and three daughters of Lalu and others closed to him in the last three days.
"Latest raids made it clear that if anyone is outside BJP, he or she is corrupt and all BJP leaders are honest.CBI, ED and IT have lost their public credential because they have become a tool in the hands of the central government to target rivals. Recently, it was widely reported that Rs 8 crore cash was seized from a BJP MLA in Karnataka but no raid by CBI, ED and IT," said political commentator DM Diwakar.
Diwakar, former director of A N Sinha Institute of Social Studies, Patna, told NewsClick that he is a supporter of zero tolerance against corruption but the discriminatory attitude of CBI, ED and IT- which are autonomous institutions, is directed to target only opposition leaders. "It is clear that institutions for checks and balances are no more autonomous. People have been talking loudly about it. It is something dangerous for democracy as the central government is using CBI, ED and IT against opposition on the basis of personal liking or disliking, in place of objective reality. I fail to understand this trend and where it will end," he said.
A social activist Kanchan Bala said the use of CBI, ED and IT against opposition leaders is a reflection of nervousness and desperation in the ruling BJP camp. "The top leadership of BJP is afraid of likely opposition unity ahead of 2024 general elections and playing their last game to ensure that opposition remains divided by using CBI, ED and IT against some vocal critics of PM Narendra Modi," Bala told NewsClick.
Bala, who understand the pulse of people on the ground in Bihar since the 80s, told NewsClick that more and more raids on Lalu-Rabri-Tejashw would strengthen their traditional social support base. "They will gain sympathy out of the victimhood card," Bala said.
Contrary to planted reports in local Hindi dailies that Kumar may change sides again due to raids on the Lalu-Rabri-Tejashwi, over a corruption case, Kumar told media here after attending an official function that raids happened whenever he joined hands with RJD. "Raids happened in 217 and again and again after since we came together in August last year".
JD-U national president Lalan Singh on Friday defended Tejashwi and termed raids as a part of an undeclared emergency in the country. "BJP is afraid of opposition unity and is targeting opposition leaders."
Hundreds of ruling RJD leaders and workers last Monday protested against the CBI for 'targeting' Opposition leaders after a CBI team entered the official residence of Rabri Devi here. Angry over the reported questioning of Rabri Devi by CBI ahead of Holi (festival of colours) to "harass her for political vendetta and political conspiracy," RJD leaders and workers, who sat on the road outside the main gate of Rabri Devi's residence, raised slogans like "CBI Wapas Jao" (CBI go back). They also raised slogans against the BJP-led Central government, Prime Minister Narendra Modi and Union Home Minister Amit Shah.
The latest CBI and ED actions came after a Delhi court last month issued a summon to Lalu Prasad, Rabri Devi, Misa Bharti and 14 others in the case to appear before the court on March 15.
It also comes a day after the Opposition, including RJD, wrote a letter to Prime Minister Narendra Modi on the "misuse" of Central agencies against the Opposition.
In May 2022, CBI raided 16 premises linked to Lalu Prasad Yadav in connection with the case. At the time, CBI also searched multiple locations in Delhi and Bihar after initiating a preliminary inquiry on September 23, 2021, into the charges that several persons were appointed as substitutes to Group-D posts in exchange for seven land parcels in Patna. These land parcels, as per the charges, were allegedly acquired by Lalu Prasad Yadav's family when he was the Railway minister in the United Progressive Alliance (UPA) government.
Later, in July 2022, CBI arrested RJD leader Bhola Yadav, who was the Officer on Special Duty (OSD) of Lalu Prasad Yadav when he was the Railway Minister. The CBI filed a chargesheet in October 2022 for criminal conspiracy and corruption offences against 17 accused persons.
Get the latest reports & analysis with people's perspective on Protests, movements & deep analytical videos, discussions of the current affairs in your Telegram app. Subscribe to NewsClick's Telegram channel & get Real-Time updates on stories, as they get published on our website.
Subscribe Newsclick On Telegram