Bihar: Mahagathbandhan set to Make Special Category Status Key Poll Plank, as Nitish 'Drops' Demand
RJD, Left parties as well as BJP ally, HAM, flay JD-U's 'double engine' government for failing to deliver promise.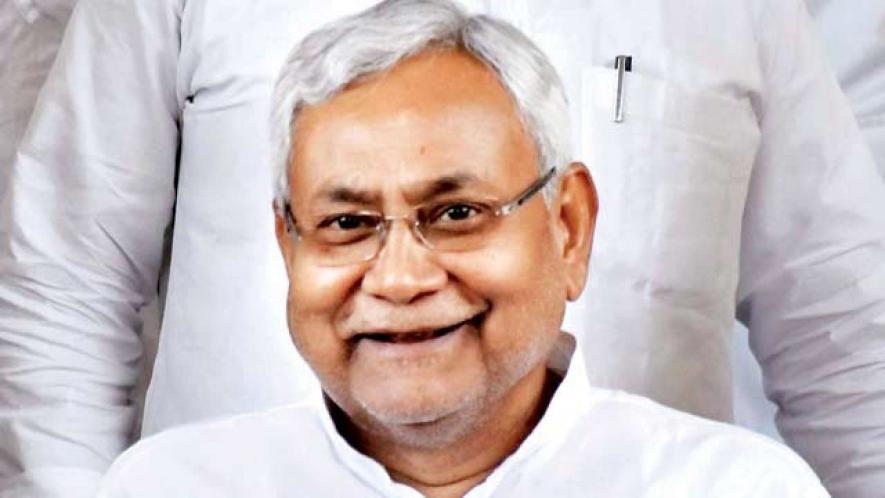 Patna: The ruling BJP ally Janata Dal-United (JD-U) may have put its old demand of special category status to Bihar on the backburner, but the Opposition Rashtriya Janata Dal (RJD) is set to make this one its main plank in the next Lok Sabha polls in 2024. This development has given a new twist to politics over demand of special category status to Bihar, as the Left parties, too, have joined in raising the demand.
Till September 26, the demand of special category status for Bihar was close to the heart of Nitish Kumar, who has been raising this demand since he came to power in 2005 in the state.
But, on September 27, Bihar Planning Minister Bijendra Yadav announced that JD-U has dropped its demand for special status, instead it will be seeking special packages for all sectors. "We are tired of demanding it time and again from the Centre, so have decided to drop the demand for special status," Yadav ,who is considered close to Nitish Kumar said.
The Opposition Mahagathbandhan or Grand Alliance,  which includes the Left parties, took jibes at  Chief Minister Nitish Kumar for having failed to fulfill his promise to get special category status for Bihar, despite repeatedly projecting the strength of the 'double engine' government of the National Democratic Alliance (NDA) in the state as well as the Centre. They have accused Kumar of surrendering to the BJP-led Central government.
Not just the Opposition, ruling NDA ally, Hindustani Awam Morcha (Secular) (HAM) president, and former Bihar Chief Minister, Jitan Ram Manjhi, also said the demand of special category status to Bihar would be in his party's agenda. "This is our right and we will take it. We are ready to struggle for it" Manjhi said, targeting JD-U for playing on the backfoot in front of BJP.
Manjhi has urged the Chief Minister to constitute a committee to meet Prime Minister Narendra Modi to put forth the demand of special category status afresh. "We are Bihari, we are neither tired nor will we accept defeat, we will win and will take it", he said.
On Tuesday, RJD leader leader Tejashwi Yadav, who is also the Leader of Opposition in the Bihar Assembly, said that demand of special category status to Bihar would be main poll issue of the Mahagathbandhan in next Lok Sabha elections. "If the Mahagathbandhan wins 39 of 40 Lok Sabha seats of Bihar in 2024 ,whoever is the Prime Minister, will come to Patna to announce special category status to Bihar", he said.
The Mahagathbandhan comprises the RJD, Congress and the Left parties – Communist Party of India (Marxist) (CPIM), Communist Party of India-Marxist Leninist (CPIML) and Communist Party of India (CPI).
"Nitish Kumar is habitual of not sticking to his words and is free to leave an important issue. This has again exposed his commitment to development," RJD leader Alok Mehta said.
He recalled that in the run-up to the 2019 Lok Sabha polls, JD-U national general secretary K C Tyagi had promised to voters in Bihar that if the party wins at least 15 Lok Sabha seats, it will work for getting special category status to the state. The JD-U won 16 of 17 seats it contested, "but now JD-U has dropped this demand".
CPI (ML) state secretary Kunal said the issue of special category status to Bihar was a mere policy stunt for Nitish Kumar and JD-U. "It is an irony that the ruling JD-U leaders have been claiming that they were tired of demanding special category status to Bihar despite in the power for the last 16 years," he added.
Political observers here said that in recent months, Nitish Kumar has remained silent on the issue and the demand was missing entirely from his speeches. Earlier, he used to say the special category status for the state remains a 'key concern' and his party was 'committed' to pursue the matter despite the Centre declaring it a closed chapter on the basis of 14th Finance Commission recommendations.
Ironically, the 15th Finance Commission, led by a former IAS officer N K Singh, in its recommendation had set aside the idea of according special status category to states. Singh, who hails from Bihar, was once a close confidante of Nitish Kumar and also a former JD-U MP
It should be noted that earlier on several occasions, the Bihar CM had stated that the state would take at least 25 years to touch the national average of economic growth, if the special category status was not accorded to it. He used to remind Delhi that Bihar's per capita income and investment was lowest in the country. It lags on all human development indicators. None of this has changed.
After first raising the issue in 2006, in 2010, Nitish Kumar had even launched a campaign for special category status to Bihar saying it was a right of the people of the state. After that, his party JD-U set a target to collect one crore signatures and submitted 1.25 crore signatures in support of the demand in 2011 to Manmohan Singh, who was then PM. In 2012, he took out the 'Adhikar Yatra' (Rights March). He organised other rallies in Patna and Delhi, all in support of the demand.
Special status for Bihar was his party's main poll plank for the 2009 Lok Sabha polls, the 2010 Assembly polls, and then the 2014 Lok Sabha and the 2015 Assembly polls.
Nitish Kumar had repeatedly accused Modi of betraying the people of Bihar, as the PM had promised special status to the state during his 2014 Lok Sabha polls campaign. He had raised the issue at the Inter-State Council meeting in Delhi in July 2016. Two months ahead of joining hands with the BJP, Nitish Kumar in May 2017 again pressed for special status and assistance to Bihar in a three-page letter submitted to Modi.
Get the latest reports & analysis with people's perspective on Protests, movements & deep analytical videos, discussions of the current affairs in your Telegram app. Subscribe to NewsClick's Telegram channel & get Real-Time updates on stories, as they get published on our website.
Subscribe Newsclick On Telegram