Bihar: Vaccine Scare and Scarcity Pose Hurdle in Battle Against COVID-19
In rural Bihar, rumours and superstitions surrounding the vaccine have led to a measly vaccination rate and wastage of vaccines, while in urban areas including Patna, vaccine shortages have stalled drive at several areas.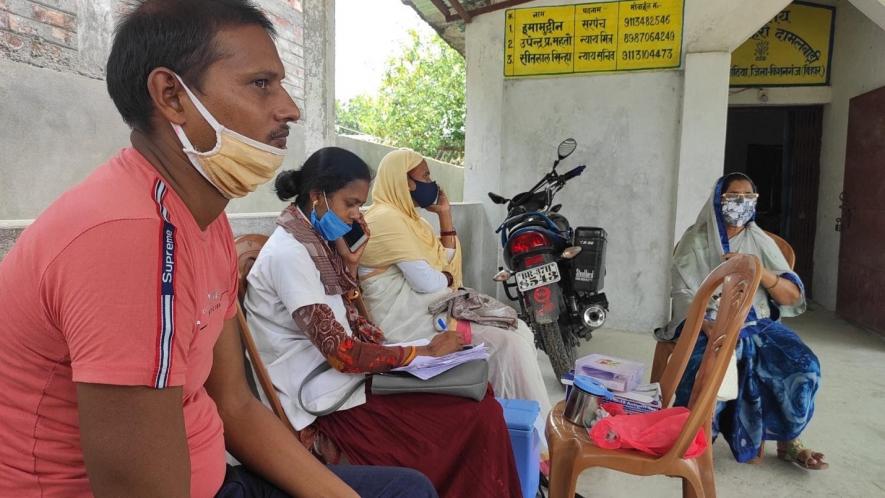 Vaccination at halt, Kishanganj 
"The second dose of Covaxin at Motipur PHC exposed me to the nightmare of losing my life," these words ofJanak Das (65), a resident of Senduari panchayat in Muzaffarpur's Motipur block in Bihar have spread like wildfire, inhibiting people in nearby villages from taking the vaccine jab.
This is not just in Senduari. Instead of being a preventive measure, the narrative that COVID-19 vaccines would hamper health has become the new normal in rural hamlets across Bihar.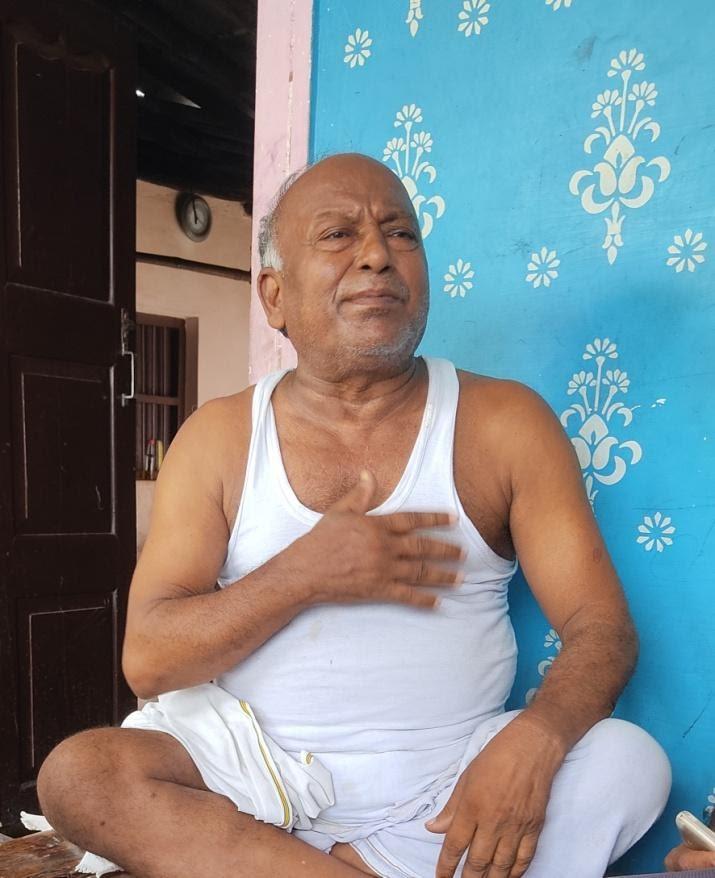 Janak Das, a farmer took two doses of Covaxin in the months of March and April to safeguard himself against the deadly second wave of COVID-19. After second dose on April 30, he was bed ridden with intense cough, cold and fever which lasted for one month instilling fear of losing life. The life saving step seems to have backfired bad. Senduari panchayat with an estimated 553 households dodged the vaccination drive after Janak Das's suffering became a hot topic of discussion.
Village ward representatives along with Accredited Social Health Activists (ASHA) and Auxiliary Nurse Midwives (ANM) have been assigned the job to convince local residents for vaccination but they are having to face the wrath of villagers.
Katra block PHC in charge Dr. Gopal Krishna told NewsClick that vaccination team had to face the brunt of villagers' opposition to the vaccine drive. Despite a prepared visit, it was an invincible task to convince people to get the vaccine jab. He claimed that government efforts are aiming to increase the jab penetration procedure.
Rumours Proliferate, Health Officials Fail to Convince People for Jab
Hiccups in vaccination drive comprise instances of mass hesitancy in subaltern Bihar. Saran reported intensified vaccine scare at large scale when Parsa block BDO Rajat Kishore Singh's wife 
reportedly died after 3 hours of taking vaccine shot. This unleashed the vaccine fear across the district leading to mass rejection. Mani Lal, an acclaimed social activist from the block, said that health officials have miserably failed to convince people for vaccination.
Similar echoes were heard in Gaya's Maanpur block where the health officials had to wait for prolonged hours at the health centre with no one turning up for the vaccine jab. On May 29, 'Teeka Express (Vaccine Express)' commenced in Maanpur with 98 people turning to vaccinate, but since then, it has witnessed a steep decline. However, BDO Abhay Kumar refuted claims of sluggish vaccine drive terming the figure as incorrect brief to the district administration. 
The state Health Department's initiative 'Teeka Express' a mobile van that carries healthcare staff to far flung areas offering free vaccination and was expected to cover left out regions of rural Bihar also did not reap desired results. Each mobile van tagged with the 16 primary health centres is employed to inoculate 200 people every day. Each stationary team at the hospitals also has the same target.
Rumour mongering like a double edged sword has hampered prospects of vaccination. Even government officials engaging in its rampant use has led to a perpetuating fear among rural folks.
Meanwhile, the 'No vaccine - No ration' initiative did trigger the villagers to take jab. Gaya-based social activist Mithlesh Kumar Nirala, who heads the Mazdoor Kisan Samiti in Gaya's Sherghati, highlighted the ongoing trial of government officials.
He told NewsClick that the Dobhi block PHC registered a mere 16% vaccination of the total population, while Sherghati sub-division registered 22%, but only after issuing the threat of exclusion from ration delivery. "Ration card holders were returned empty handed by many PDS dealers. Instead of convincing people, freezing of bank accounts and no train travel allowances without vaccine, were some of the unnerving tactics employed by district authorities," alleged the social activist.  
Chakai in naxal-hit Jamui district also reported vaccine phobia where people resisted vaccination. The hesitation for getting vaccinated is being fuelled by rumours and superstitions surrounding the vaccine. The situation is such that the health workers are walking to inaccessible areas from one village to another but they have to return without vaccinating anyone, according to health officials.
A similar situation was also seen in Simariya village of Chakai block where health workers kept waiting endlessly while Ratanpur in Gidhour reported massive resistance against a medical team who led vaccine drive. A vaccination camp at a middle school in the Chandramandih area was organised but to their disappointment, no one came to take the shot.
The Chakai Referral Hospital manager Upendra Chaudhary engaged in monitoring the vaccination campaign, said that people in tribal-dominated Dulampur and Faritaya Deh panchayats turned down the vaccination drive, citing infertility, paralytic attacks, death, etc.
The latest figures by the Government of India have led to raised eyebrows on Bihar's vaccination handling as it topped the list with 71% vaccine wastage. On July 6, Ministry of Health and Family Welfare released the monitored report flagging wastage of 2.60 lakh doses of both Covaxin and Covishield in a span of two months by the Bihar Health Department. Muzaffarpur topped the vaccine waste list of Covishield followed by Gaya, Araria, Purnea, Patna, Katihar while Patna ranked 1 in Covaxin wastage.  
Vaccine Shortage
On the other hand, the saga of vaccine shortage across districts has continued. Residents of Banka's Chaandan block had to wait for eight days to receive the next slot of vaccine halting the drive. Vaccine courier Purshottam in the block assigned to dispatch vaccines from Primary Health Centres (PHC) to sub centres flagged the shortage and claimed to have been sitting ideal with no consignment to shift. 
The hurdles against vaccination are not just limited to fear among masses to scarcity at hospitals. In the Pothiya block PHC in Kishanganj, a vaccine team waited to administer doses but people were not interested even though they did not express any fear.
As per Dr. RP Singh, Sasaram district health official, since July 21 no vaccine stock has stalled the vaccination drive. Saharsa, Gopalganj, West Champaran, Ara, Kishanganj, Siwan, too resonated with challenge of vaccine shortage at hospitals. An vaccination drive official from Patna revealed on condition of anonymity that till the first week of July the target to administer 1 lakh doses ended with a meagre 30,000 doses and the reason was uncertain vaccine supply.
For the next six months, the state has set itself a target to administer daily 4.54 lakh doses four days a week. Till July 25, total number of those vaccinated in the state stand at 2.2 crore.
Patna based Dr. Shakeel, convenor of Jan Swasthya Abhiyan in the state, considers the vaccination drive murkier and in dire condition as SOPs are only on paper and not implemented on the ground. He said that while the urban population of the state is facing vaccine shortage, while rural Bihar is gripped with vaccine hesitancy and shortage.
In comparison to national average vaccination rate of 9.2%. Bihar is struggling with a mere 4.2%, which depicts the bleak reality. "So, the claims to cover 6 crore population till December is an impossible task," Dr Shakeel added.
Get the latest reports & analysis with people's perspective on Protests, movements & deep analytical videos, discussions of the current affairs in your Telegram app. Subscribe to NewsClick's Telegram channel & get Real-Time updates on stories, as they get published on our website.
Subscribe Newsclick On Telegram