Bilkis Bano Case: SC Orders Copies of Impleading Petition to be Given to Convicts, State of Gujarat
Petitions filed by Subhashini Ali, Revathi Laul and Prof. Roop Rekha Verma, and another by Mahua Moitra; case adjourned for three weeks.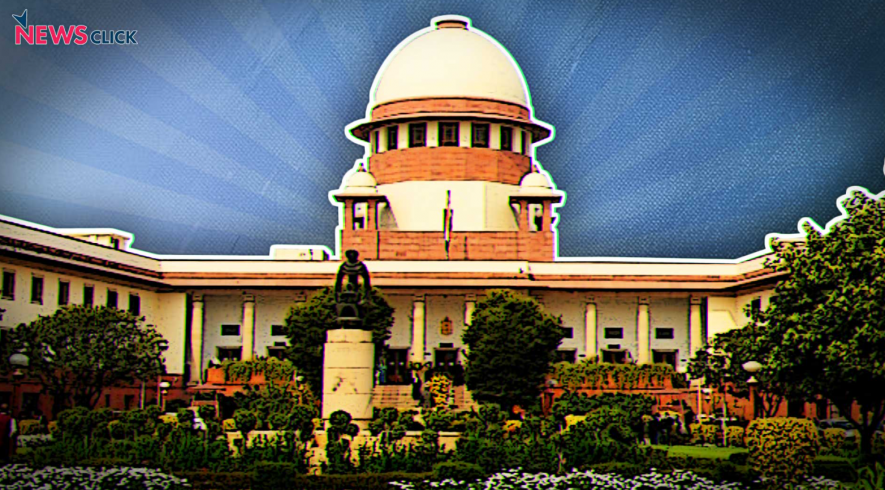 On September 9, the Supreme Court began hearing two petitions challenging the grant of remission of sentences granted to the eleven convicts in the Bilkis Bano case. While one petition was filed by CPI (M) Member of Parliament Subhashini Ali, journalist Revathi Laul and Prof. Roop Rekha Verma, another was moved by Trinmool Congress Member of Parliament Mahua Moitra.
However, appearing for the convicts, Advocate Rishi Malhotra told the court that they had not been given copies of the recently filed impleading petition. The court today issued notice in the petitions, and ordered that copies of the petitions be given to the convicts, as well as the standing counsel for the State of Gujarat. The matter has been posted for hearing after three weeks.
Brief background of the case
During the communal violence that engulfed Gujarat in February- March 2002, in a particularly brutal attack, 14 members of Bilkis Bano's family were killed, including Bano's two-and-a-half-year-old daughter whose head was smashed on a rock! Bano, who was over five months pregnant, was gang raped.
After Bano approached the National Human Rights Commission (NHRC), the Supreme Court ordered a probe by the Central Bureau of Investigation (CBI). The accused were arrested in 2004 and the trial originally began in Ahmedabad. However, Bano expressed concerns about witness intimidation and evidence tampering and the case was transferred to Mumbai in August 2004. After a tortuous legal journey, the men were convicted by a special CBI court in January 2008. In 2017, the High Court upheld their conviction.
After completing 14 years behind bars, Radheshyam Shah moved court for sentence remission. But the Gujarat High Court dismissed his plea stating the appropriate government to consider his plea under sections 432 and 433 of the Code of Criminal Procedure, was Maharashtra and not Gujarat. Then, Shah moved Supreme Court which ruled in May that Gujarat was the appropriate state to examine his plea.
A committee was formed to look into the plea for remission and according to Panchmahals collector Sujal Mayatra it "took a unanimous decision in favour of remission of all the 11 convicts in the case."
The convicts who were granted remission are: Jaswant Nai, Govind Nai, Shailesh Bhatt, Mitesh Bhatt, Radhyesham Shah, Bipin Chandra Joshi, Kesarbhai Vohania, Bakabhai Vohania, Rajubhai Soni, Pradeep Mordhiya, and Ramesh Chandana. They are all residents of Randhikpur village located in Daud district of Gujarat. They were all known to Bilkis Bano and her family; while some were neighbours, others did business with her family. On August 15, 2022, as India was celebrating her 75th Independence Day, these convicts walked out of jail and were felicitated with garlands by their family and friends.
The outrage and demands for justice
Many legal luminaries and civil society members also wondered how remission was granted for serious crimes like gang rape and mass murder. Justice UD Salvi, the judge who had convicted the eleven men, told Bar and Bench, "A very bad precedent has been set. This is wrong, I would say. Now, convicts in other gang rape cases would seek similar reliefs."
"The guidelines issued by the Centre to states on a prisoner release policy to coincide with Azadi ka Amrit Mahotsav, clearly states that among the categories of prisoners NOT to be granted special remission are 'those convicted of rape'. And the remission of these sentences is not only immoral and unconscionable, it violates Gujarat's existing remission policy," pointed out a statement signed by over 6,000 citizens, including grassroot workers and women and human rights activists such as Syeda Hameed, Zafarul-Islam Khan, Roop Rekha Verma, Devaki Jain, Uma Chakravarti, Subhashini Ali, Kavita Krishnan, Maimoona Mollah, Hasina Khan, Rachana Mudraboyina, Shabnam Hashmi, as well as civil rights groups including Saheli Women's Resource Centre, Gamana Mahila Samuha, Bebaak Collective, All India Progressive Women's Association, Uttarakhand Mahila Manch, Forum Against Oppression of Women, Pragatisheel Mahila Manch, Parcham Collective, Jagrit Adivasi Dalit Sangathan, Amoomat Society, WomComMatters, Centre for Struggling Women and Sahiyar.
The remission of sentences sparked huge outrage across the country. In fact, recently nearly 9,000 people from different walks of life in Mumbai participated in a signature campaign urging the Chief Justice of the Supreme Court to reverse the decision to grant remissions.
Did political patrons play fairy godmother to convicts?
Then an NDTV investigation revealed that at least five people on the Advisory Committee that recommended the release are allegedly connected to the Bharatiya Janata Party (BJP). Citing an official document that lists the members of the advisory committee, NDTV said it included two BJP MLAs, a member of the BJP state executive committee and two others, who are also linked to the party.
In fact, BJP MLA from Godhra CK Raulji, who was one of the Committee members, told the Indian Express, "It is possible that they (the convicts) might have been fixed in the case due to their past family activities. When such riots take place, it happens that those who are not involved are named. But I don't know if they committed the crime, we decided (on remission) based on their behaviour." He further said, "We asked the jailer and learnt that their behaviour was good in the prison…also (some of the convicts) are Brahmins. They have good 'sanskaar' (values)."
Are some of the convicts untraceable?
Meanwhile, according to a report by journalist Barkha Dutt's digital news platform Mojo Story, some of the eleven convicts are at present not living in their homes. Families of some convicts said they were on pilgrimage, but none provided details of their whereabouts of when they would return. This is significant in light of the current hearings before the Supreme Court. If the court overturns the decision to grant remission, the men need to be traceable so that they can be re-imprisoned.
But Rishi Malhotra, the lawyer for the convicts, denied that the men had gone into hiding, telling Mojo Story, "They are absolutely not underground. They have no reason to do so." He reiterated, "They are in touch with me. They are in their villages. They have no intention to flee." But the real shocker came when he revealed that the Central government had approved the grant of remission. Barkha Dutt asked him, "Are you aware that under the rules, the Central government has to give its approval? Was it taken?" To this he responded saying, "Absolutely. It was taken under Section 435 CrPC." When Dutt asked him to confirm the same, he said, "I'm making this statement with full responsibility – the Central government's concurrence, as required by law, was taken."
Get the latest reports & analysis with people's perspective on Protests, movements & deep analytical videos, discussions of the current affairs in your Telegram app. Subscribe to NewsClick's Telegram channel & get Real-Time updates on stories, as they get published on our website.
Subscribe Newsclick On Telegram