Budget '23 Must Not Forget India's Growing Elderly Population
Demands for universal pension must get treated as urgent: India only spends 0.04% of the budget on old age social security.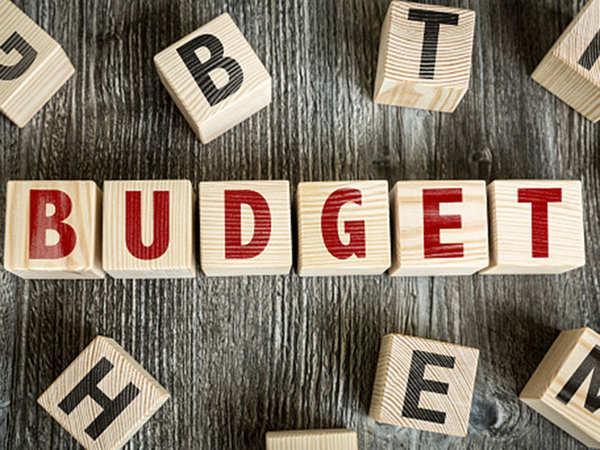 Image Courtesy: The Economic Times
Nothing is as reassuring for the elderly as an assured, reasonable and regular pension. However, this satisfaction is denied to the majority of senior citizens of India. In this period of rising economic distress in India, the importance of financial assistance has increased for elderly citizens. Still, the Indian government pays scant attention to relief for them. As the country prepares for the annual Union Budget, the government must reverse this situation.
The lack of an income in old age can make a critical difference to many elderly, and can deny the vulnerable many years of their life. However, in India, leaving aside government employees and a minuscule percentage of others, pension benefits are denied to all elderly citizens. Only about 10% of senior citizens in India have a regular and adequate post-retirement age income. Further, 25 to 30% of others get inadequate benefits. And, about 60 to 65% of people get no retirement benefits at all.
The leading program of the Union government to provide essential relief to older people in the informal sector is known as the National Social Assistance Program (NSAP), which gets administered by the Rural Development Ministry (see State of Pensions in India, a report published by HelpAge India in 2018). Out of the over eight crore elderly citizens who worked in the informal sector, this scheme of the Union government managed to reach just about 2.2 crore people. There are around 13.8 crore elderly people in India according to the NSO (National Statistical Office), which found in 2021 that India's elderly population is growing as a result of the decrease in the death rate. Therefore, the government must reach out to many more older adults. Naturally, this would require the government to allocate resources to its scheme.
The reality of the NSAP is that the fund allocation for this vital scheme has been stagnant, with the only exception being 2020-21, when it was additionally deployed as a vehicle to provide a significant share of the special COVID-19 relief packages. If we exclude these benefits, which were not supposed to last for longer than the pandemic, then its regular pension component is not just stagnant but has declined in real terms in recent times.
In 2016-17, the actual expenditure on this program was Rs. 8,854 crores. This expense fell the following year to Rs. 8,694 crore and then to Rs. 8,418 crore in the year after, 2018-19. The Budget Estimate for 2020-21 provided a modest increase in allocation at Rs. 9,197 crores. However, it is only due to the COVID-19 package that this scheme significantly swelled in the Revised Estimates of the Budget to Rs. 42,617 crore. In Budget 2021-22, the allocation fell into its routine groove, getting Rs. 9,200 crores, as an analysis of the Union Budget published by the Centre for Budget and Governance Accountability, has shown. The sluggish pace of allocations to the scheme indicates that the impact of rising inflation is not covered for its beneficiaries.
However, allocations are not the end of the pension story in India. Most elderly are without a pension, but even those who got one earlier are being denied in recent times. In several rural areas this author visited, he heard frequent distressing complaints from elders saying their pensions were delayed earlier but now simply don't arrive. This change has happened due to many factors. One relates to the insistence on Aadhaar cards and biometric recognition before any payment is cleared. And, in several cases, people reported irregularities and poor grievance redressal as the reason for not receiving their monthly pension.
While there are pension schemes for specific groups, such as construction workers, their coverage is very low. This class of workers is supposed to get support from the welfare funds mandated by India's labour laws. However, things have become more uncertain for these workers ever since the central government codified the labour laws. This is how around 60 to 65% of Indian elderly persons ended up without any pension.
Even the NSAP has varied pension payments for two age groups—those between 60 to 79 years old and those over 80. In the second age group, the Union government provides Rs. 500 per month pension. However, the overwhelming majority of the older people in India are in the former age group as the average life expectancy in India is far lower than 80, at around 68 years. For those between 60 and 80 years old, the contribution of the Union government is just Rs. 200 per month (or less than US$3).
This Rs. 200 is paid out under a sub-scheme of the NSAP, earlier known as Indira Gandhi National Old Age Pension Scheme or NOAPS. In fact, the central government refused in September 2021 to agree to a hike in this Rs. 200 pension, outraging many who fight for the rights of the poor. The other two sub-schemes of NSAP are the Indira Gandhi National Disability Pension Scheme, which provides for a monthly Rs. 300 pension to adults who have an 80% or higher disability. The Indira Gandhi National Widow Pension Scheme provides for a monthly Rs. 300 pension for widows over 40 years of age.
The bitter truth is that pensions provided to high-earning officials and politicians in many elected posts are increased regularly. Meanwhile, what farmers and workers get, if it ever reaches them, is maintained at a deficient level. The situation of denial has persisted for about a decade. During this period, the value of Rs. 500 pension has dwindled to just about Rs. 85 (slightly over $1), going by present-day prices.
This pension is what the Union government provides. The state governments generally contribute some of their own resources under this scheme. In some smaller states such as Goa, Kerala and Delhi, the state governments have contributed a much higher share so that beneficiaries often get close to Rs. 2,000 per month. However, most state governments contribute just around Rs. 400 or Rs. 500, and some lesser.
It is not as if this injustice has gone unnoticed. Many protested the injustice to retired workers and the neglect of their needs once they were no longer working. The Pension Parishad, an alliance of over 100 organisations, organised a large gathering in Delhi in 2013 under the HelpAge India banner). The then Rural Development Minister, Jairam Ramesh, accepted that the situation was unfair to the elderly and promised to improve the pension arrangements significantly. However, after the 2014 election, the National Democratic Alliance government came to power and has shown no interest in living up to this commitment.
Subsequently, activists and elders from across the country protested in 2018 for substantial hikes in the coverage and quantum of pensions. How much coverage, whether the payment can be contributory or fully supported by the state, how the payment is to be made, and whether the pension should be universal or targeted have been oft-debated by people. In 2017, an IndiaSpend report on pensions found that people of two states, Rajasthan and Gujarat, equally and strongly favoured universal pensions regardless of gender, and preferred pensions to begin at an early rather than later stage in life. Universalisation was favoured in Gujarat as well, although it has a targeted pension system only for the poorest to get an income in their old age, while Rajasthan pursued a near-universal pension system.
However, intermittent efforts made under various schemes and projects have not dented the dismal pension scenario. For example, the New Pension Scheme (NPS) was launched with much fanfare around a decade ago, but it is a contributory scheme that many poor retired workers cannot afford. The pension payment being low is another cause for concern. Earlier this month, the National Movement for Old Pension Scheme, an umbrella body of over 14 lakh central and state government employees wrote to the Union Finance Minister demanding changes in the NPS to increase pension payouts and create a universal pension scheme for all employees in government service.
Even the Pension Parishad demanded that every senior must get Rs. 3,000 as monthly payment, or half the minimum wage. The only exclusions are those senior citizens who already get a higher pension or earn enough to be in the tax-paying category. That said, budgets have come and gone with little progress.
India can achieve the modest goals of the NSAP if the budget allocates around 1.8% of GNP (compared to approximately 0.04% at present) to pensions. There is a solid case to increase the allocation of the NSAP in the forthcoming budget to make up at least partially for the stagnancy and neglect of several years gone by.
The writer is Honorary Convener, Campaign to Save Earth Now. His recent books include Planet in Peril and Man Over Machine.
Get the latest reports & analysis with people's perspective on Protests, movements & deep analytical videos, discussions of the current affairs in your Telegram app. Subscribe to NewsClick's Telegram channel & get Real-Time updates on stories, as they get published on our website.
Subscribe Newsclick On Telegram