Butterfly bullets are yet another dark chapter in Israel's war crimes
At least three have died and over 20 have had their legs amputated due to the use of the expanding bullets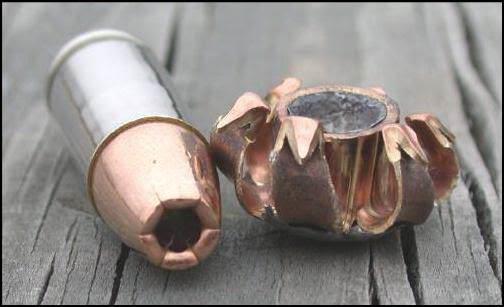 Over 20 Palestinians in Gaza have had their legs amputated since the beginning of the Great Return March due to Israel's illegal use of the lethal butterfly bullets. There have been at least three deaths stemming from injuries caused by these bullets. Many others have also suffered severe internal injuries.
In each of these cases, the protesters were hit by a single 'explosive bullet.' Two journalists who died, Yaser Murtaja and Ahmad Abu Hussein, were shot in the abdomen. 15-year-old Mohammed Ayoub, also lost his life to these lethal bullets. Shocking footage shows him running with other children a few moments before being shot in the head.
The butterfly bullets expand on impact, causing severe damage to internal tissue, arteries, veins, and even bones, increasing the size of the wound. Blood loss from the wounds is higher and often, the victims suffer severe organ damage. The bullets are prohibited by the Hague Declaration of 1899. Their use is also a war crime as per a statute of the International Criminal Court because of the "unnecessary injury and suffering caused from large bullet wounds."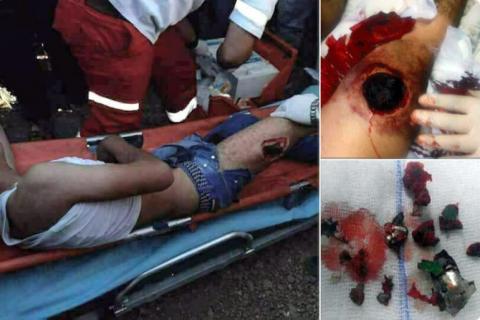 Mohammad al-Zaieem, another victim, was shot during the protests of April 6. He lost a lot of blood, and his leg was badly deformed. His arteries, veins, and a large chunk of bone was destroyed. The bullet created a massive exit wound, and ended up hitting his right leg as well. By the time he was transferred to a hospital in Ramallah after undergoing seven surgeries in Gaza, there was nothing doctors could do to save his left leg. It had to be amputated.
Ashraf Al-Qidra, Gaza's health ministry spokesperson, said that those who were shot in the abdomen had their internal organs "totally destroyed, pulverized." "Normally, a regular bullet breaks the leg [upon impact]. But these bullets create massive wounds, indicating that an explosion happened inside the body. It's an expanding bullet. It [pulverizes] the leg, and the leg gets cut off [as a result]," Al-Qidra said.
Staff with Doctors Without Borders (MSF) operating in Gaza said patients who had been shot with the rounds had sustained fist-sized wounds of "unusual severity" and would have to undergo "complex surgical operations".
"Half of the more than 500 patients we have [been] admitted in our clinics have injuries where the bullet has literally destroyed tissue after having pulverized the bone," said Marie-Elisabeth Ingres, head of MSF in Palestine, in a report. "Managing these injuries is very difficult… A lot of patients will keep functional deficiencies for the rest of their life," the report added.
A new report by Euro-Mediterranean Human Rights monitor said Israel's use of such weapons was in violation of the provisions of the Geneva conventions and added that its acts "amount to a criminal offence and fall under the jurisdiction of the International Criminal Court.
Al-Jazeera has also carried a report citing Palestinians regarding an unknown toxic gas being used against them. The yellow-green gas has reportedly led to violent convulsions, asphyxia, extreme migraines and rapid heart rates. "Its symptoms are more severe," Dr Ashraf Jomaa, a chemistry specialist from Gaza, told Al-Jazeera. As many as 75 people are believed to be hospitalized due exposure to the gas. "For regular gas, it takes just a few minutes to apply treatment," Al-Qidra said. "But in these cases, it often takes patients seven hours in the hospital to recover."
The use of such weapons comes even as experts have said that Israel is using the occupied territories to test and showcase weapons systems, which it then sells across the world. Amnesty International has issued a report calling on governments worldwide to impose an arms embargo on Israel following the country's "disproportionate response" to the demonstrations.
The use of such lethal weapons comes at a time when medical authorities and international organisations are finding it difficult to cope with the nature and extent of injuries inflicted on Gazan civilians by both hybrid and conventional weapons alike. Hospitals in Gaza have been under incredible strain as a result of Israel's decade-long blockade. There are frequent electricity cuts, and a severe shortage of medicines.
A February 2018 report by the World Health Organisation, before the Great Return March, found that almost 90% of hospital beds were occupied, 40% of essential drugs supplies had depleted, and stocks of another 43% were only available for a month.
There is also very limited electricity supply and a severe shortage of fuel for backup generators. The Ministry of Health (MoH) has implemented strict contingency measures, including the temporary closure of three hospitals, and the partial closure of an additional 13 primary healthcare clinics, immediately impacting over 300,000 people.
96% of the water in Gaza is not fit for human consumption. As a result, there is an increased risk of an outbreak of waterborne diseases.
Over 6,000 employees, including doctors and nurses, working in hospitals and primary healthcare clinics have not been paid their salaries regularly since July 2014. They only receive about 40-50% of their salary every 40-50 days.
"After the protests in Gaza, we've seen injuries that you see in conflict situations, not what you would expect in policing and law enforcement situations," Omar Shakir, Israel & Palestine Director at Human Rights Watch, told RT.
Incidentally, India is also looking at switching to more lethal bullets. Media reports have said the government is considering a transition from the 5.56 MM 'shoot to wound' bullets to the 7.62 MM 'shoot to kill' bullets. A retired Indian Army Colonel said the 7.62 MM bullet was more lethal because it has a greater diameter and would cause a larger entry wound. Once it penetrated, it would most likely lead to death, often through multiple organ failure. Even though its rate of fire was slower, its shoot to kill ratio was higher, he said. He added that the use of such weapons in scenarios involving civilians was absolutely unnecessary and was a human rights violation. Any weapon system that can cause death should not be used on civilians, he added.
Get the latest reports & analysis with people's perspective on Protests, movements & deep analytical videos, discussions of the current affairs in your Telegram app. Subscribe to NewsClick's Telegram channel & get Real-Time updates on stories, as they get published on our website.
Subscribe Newsclick On Telegram