Cancel the ICAR-Bayer Deal, Dangerous for Agriculture and Economy, say Farmers' Bodies
The bodies maintain that ICAR is creating a spurious narrative that this MoU and the resultant institutional partnership is an earnest attempt to "empower smallholder farmers."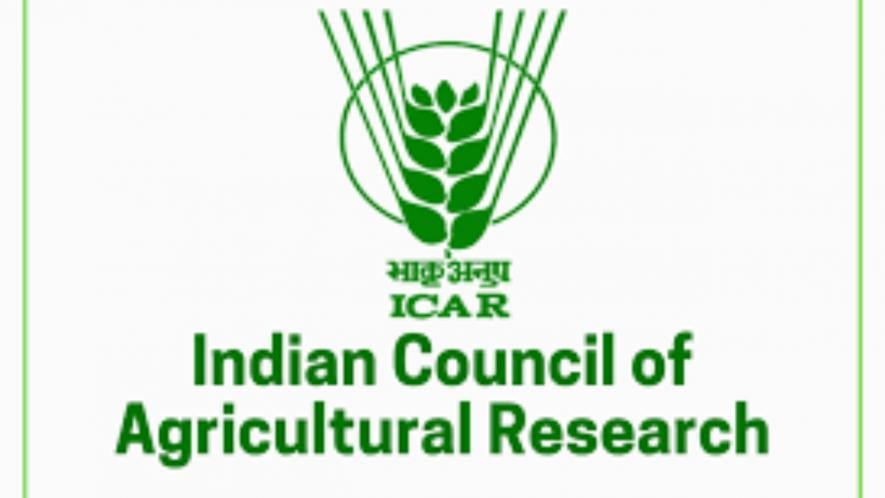 Image Courtesy: Aspirant Learning
Farmers' organisations on Thursday lashed out at the Centre led by the Bharatiya Janata Party (BJP) for allowing the Indian Council of Agricultural Research (ICAR) to enter into an agreement with German multinational Bayer to "develop resource-efficient, climate-resilient solutions for crops, varieties, crop protection, weed, and mechanisation." 
The bodies maintain that ICAR is creating a spurious narrative that this MoU and the resultant institutional partnership is an earnest attempt to "empower smallholder farmers." The deal is rather aimed at deeper penetration of corporations into Indian agriculture through using ICAR's credibility, networks and resources. 
ICAR had signed a similar MoU with Amazon Kisan for "guiding the farmers on scientific cultivation of different crops for optimum yield and income" and Bayer on Pomegranate Cultivation and Development of Drone-based Potatoes Crop Management Technologies. 
In a statement, Ashok Dhawale, President, All India Kisan Sabha, said that a close look into the trajectory of the MoUs and the documents made available reveals that this is designed for the deeper penetration of the corporate tentacles into the agrarian economy by manipulating ICAR's accumulated public credibility, network and resources. This is also a shrewd attempt to bring the desired effect of pro-corporate draconian farm laws—maximise corporate profits— through the back door, he said.
Dhawale said that Prime Minister Narendra Modi, who loves flaunting "Atma Nirbhar Bharat" as a testimony of his aggressive nationalism, is decimating the self-reliance of ICAR and the peasantry by drastically reducing funds to public agricultural research. 
"For instance, in the financial year 2020-21, the Union government allotted a meagre Rs 7,762 crore to ICAR." 
He added that the Modi years also witnessed decreasing fund allocation to the agrarian sector, state agricultural universities and other public institutions in tune with the neoliberal mantra of "Minimum Government, Maximum Governance". 
"Instead of addressing this serious lacuna, the Modi government has opted to collaborate with Bayer, notorious for promoting toxic chemicals that can cause cancer and other diseases, and is facing several litigations. The sale of toxic, disease-causing agrochemicals has been at the core of Bayer's business. With the acquisition of Monsanto, it has also come to dominate the global seed market. Collaboration with ICAR will give tremendous opportunities to build legitimacy and open a huge market for making profits."
Ashish Mittal, General Secretary, All India Kisan Mazdoor Sabha, told NewsClick that there can be no justification for allowing MNCs to use government facilities, which will further undermine government support for agriculture research. 
"This pact highlights that policies of the RSS–BJP government are against the interests of Indian farmers. They are working to promote foreign companies to exploit Indian farming, and their claims of being Nationalists are bogus."
He added that Bayer is reported to suffer a 2.5 billion Euro loss due to poor sales of Glyphosate used to kill weeds. 
"Its sale can increase only if GM seeds, which tolerate Glyphosate, are used. But that poisons the soil and subsequent crops. Glyphosate is hazardous for humans, insects, animals, and all flora and fauna." 
He added that there is no limitation in Mustard production in India, where Glyphosate was most promoted. There is also no conclusive study to prove that it enhances the production of Mustard. 
"The only reason to allow this pact is to help German-American corporate giant Bayer." 
The voices of concern also came from Bharatiya Kisan Union (Apolitical) Dharamender Kumar Malik, who said that ICAR should be clear on the scope of the deal and if Bayer will have a stake in price determination and market share. 
"What's the meaning of ICAR if the research in the critical field is given to Bayer? Technological assistance may be sought, but ICAR should retain proprietary rights over seeds and markets. There should not be any patents which prohibit the access of seeds to the common farmers through higher prices."
Get the latest reports & analysis with people's perspective on Protests, movements & deep analytical videos, discussions of the current affairs in your Telegram app. Subscribe to NewsClick's Telegram channel & get Real-Time updates on stories, as they get published on our website.
Subscribe Newsclick On Telegram