Coal Crisis 'Blueprint' Exposed as 'Scandalous' by 2 Major Workers' Unions
AICWF and EEFI unite against government's contradictory coal policies, creating costly imports and adding a burden on consumers and the nation's economy.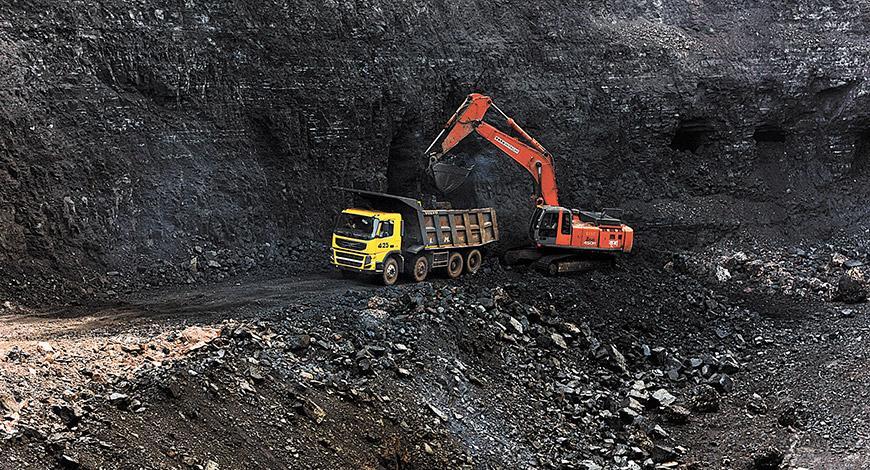 AICWF and EEFI unite against government's contradictory coal policies, creating costly imports and adding a burden on consumers and the nation's economy. 
Credit: Representational Image
New Delhi: Two major trade union federations, the All India Coal Workers' Federation (AICWF) and the Electricity Employees Federation of India (EEFI), have united to expose a policy that could have significant repercussions for the nation. 
This unprecedented alliance has come together to challenge the Central government's actions that they deem 'contradictory, misleading, and against the interests of the energy consumers and the nation as a whole.'
What Transpired
The story began with a circular issued on September 1, 2023, following an earlier order from January 9, 2023, by the Ministry of Power, Government of India. This circular directed all Domestic Coal Based (DCB) GENCOs (Central, State, and Independent Power Producers) to mandatorily import and blend 4% coal through an open bidding process until March 31, 2024. 
The reason for this directive was that the coal supply was allegedly insufficient to meet the demand. However, this decision raised eyebrows because, just days later, on September 5, 2023, the Ministry of Coal issued a press release affirming the availability of coal to meet the increasing energy demand in the country.
This situation prompted the two trade unions to remind the public that in April 2022, India had faced a severe power shortage, which led the Modi government to mandate GENCOs to import coal for 10% blending before July 2022. During this same period, the government claimed in the Rajya Sabha that there was no coal shortage in the country. The imported coal came at a significantly higher cost of Rs 7-8 per unit compared to the Rs 2 per unit cost from domestic Coal India Ltd. This imported coal burden also had a detrimental impact on the public sector flagship Power Producer National Thermal Power Corporation (NTPC), which reported a more than 7% dip in its consolidated net profit for the September 2022 quarter.
The trade unions pointed out that coal production and dispatch are primarily planned based on the estimated annual power demand projected by the Central Electricity Authority (CEA) and Grid India, two central nodal agencies. Other government bodies like Coal India, Railways, and state and central energy-related agencies also schedule their targets accordingly. Despite significant growth in coal production and dispatch in 2022-23, along with a substantial increase in coal stockpiles, any alleged gap in coal supply appeared to be due to the government's inability to set the right targets and ensure sufficient coal dispatch by providing adequate resources.
Furthermore, the Power Ministry's directive to import around 20 MT of coal, despite claiming a potential 7 MT deficit for power generation from October 2023 to March 2024, raised suspicions. This decision was especially noteworthy because, until 2020, steam coal imports from Australia were insignificant. Still, they surged to 13% in FY22, coinciding with the production of coal from the Adani Carmichael coal mine in Queensland, Australia.
In January 2023, the Central Electricity Regulatory Commission (CERC) responded to a petition from Tata Power Company Ltd, ordering compensation for the cost, plus a reasonable margin of profit, for high-priced imported coal-based power plants owned by Tata, Adani, Essar, and other private corporations. In June 2023, CERC proposed a high price index for Australian and South African coal. This series of actions raised concerns and suspicions about the government's motives and transparency.
'Blueprint of Coal Crisis Nothing But a Coal Scam'
The trade unions are unwilling to stand by and accept what they view as 'harmful policies.' They have demanded that the Central government reveal the names of the groups influencing these decisions. 'If the government fails to provide answers, the people of India will protest,' they warned.
In the eyes of the trade unions, the entire coal crisis seems to be nothing more than a coal 
scam. They fear the burden of high-priced imported coal-based electricity would fall upon consumers, leading to a tariff shock. Additionally, they believe that this will negatively impact India's foreign currency reserves and current account balance.
In response to these concerns, the AICWF and the EEFI have demanded the immediate withdrawal of the imported coal blending mandate and the necessary arrangements for sufficient coal transportation to ensure the full operation of Coal India Ltd. The two unions have called on workers and the public to join their cause in exposing what they perceived as an unholy alliance between the Modi government and its crony corporate interests hindering the utilisation of public sector enterprises to their fullest capacity
Get the latest reports & analysis with people's perspective on Protests, movements & deep analytical videos, discussions of the current affairs in your Telegram app. Subscribe to NewsClick's Telegram channel & get Real-Time updates on stories, as they get published on our website.
Subscribe Newsclick On Telegram