Concerned Citizens Ask FSSAI to Not Make Food Fortification Mandatory, Warn of Health and Economic Impacts
Individuals and organisations sent a letter to FSSAI saying that the chemical fortification of food is not a solution as nutrients do not work in isolation but need each other for optimal absorption.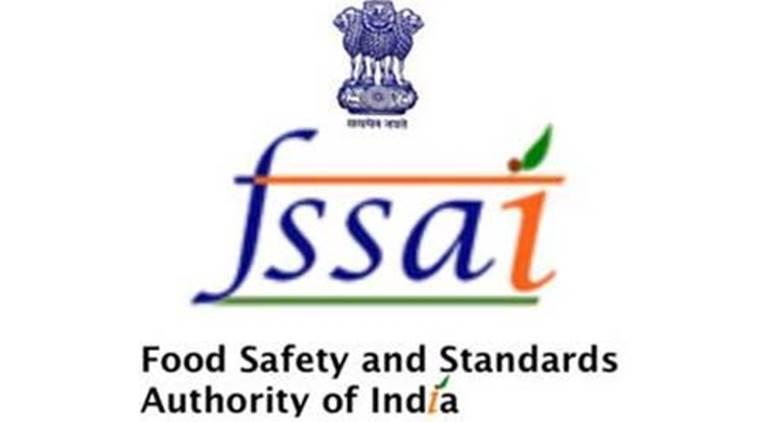 Image Courtesy: The Indian Express
The Indian government's plans to make mandatory the artificial fortification of certain food items has raised concerns as 170 individuals and organisations on Saturday wrote to the Food Safety and Standards Authority of India (FSSAI) urging it to scrap such plans.
The signatories, including the Alliance for Sustainable and Holistic Agriculture, said that the synthetic or chemical fortification of foods could have a range of negative on health and the economy. They cited detrimental and irreversible health and socio-economic impacts such as market shifts in favour of large corporations, loss of livelihoods for small and informal players, lack of independent and conclusive evidence for fortification, among other concerns. Among the signatories were medical experts, nutritionists, agricultural scientists, farmers' organisations, academics, civil society organisations and concerned citizens.
In January this year, the FSSAI issued draft regulations on the mandatory fortification of edible oil and packaged milk with Vitamin A and D. Meanwhile, the government is also considering making rice fortification mandatory with Vitamin B12, Iron, and Folic Acid starting 2024. The government has also started a three-year pilot scheme on rice fortification and supply via PDS in one district in 15 states each citing "anaemia and micro-nutrient deficiency in the country". Since April, the government has also been distributing fortified rice through the mid-day meal scheme and ICDS program for the same reasons. 
The signatories of the letter see this push for fortified food as problematic. The letter sent to FSSAI says that the chemical fortification of food is not a solution as nutrients do not work in isolation but need each other for optimal absorption. It points out that India's undernourished population faced the problem of calorie intake and protein inadequacy due to monotonous cereal-based diets that are low on vegetables and animal protein. The letter argues that adding one or two synthetic vitamins and minerals will not solve the bigger issue, and even lead to toxicity in an undernourished population. 
Experts point out that the efficacy of fortification has been inconclusive so far. "Evidence supporting fortification is inconclusive and certainly not adequate before major national policies are rolled out," said Dr Veena Shatrugna, former Deputy Director of National Institute of Nutrition, in a press release regarding the letter sent to the FSSAI. 
To an earlier letter sent by civil society groups to the FSSAI in November last year, the regulator had responded saying that it saw fortification only as a complementary strategy to diverse diets.  The Food Fortification Resource Centre, under FSSAI, said in the response that fortification was an "easy intervention" and a "cost-effective way of providing nutrition to the masses." 
Thus, the latest letter by the citizens and organisations raised the question against the move to make fortification mandatory: "If FSSAI really saw fortification as a complementary strategy, then why is fortification mandatory while dietary diversity and other holistic approaches to malnutrition are optional?" 
The signatories underline that FSSAI's intentions are questionable since, to defend fortification, the regulator has cited studies that are funded by industry bodies who could profit from such a move. For instance, in its response to the letter sent back in 2020, FSSAI had cited a study cited as "Reference 6" which was funded by the Nestle Nutrition Institute, an arm of a corporation that sells fortified foods and will directly benefit by such studies, the latest letter points out.
Underlining long-term consequences of the Centre's move, the letter asks, "Will the government be able to reverse manufactured dependence on cereals which can intensify large scale diabetes and hypertension, both a result of heightened triglycerides and insulin resistance from too much carbohydrate consumption?" It adds that the mandatory fortification will also create dependence on packaged food and shift focus from locally produced food. 
The letter also points to the economic impact of this move on consumers and informal players such as small rice millers, oil ghanis/cold press oil mills, small farmers, who may not be able to make the hefty investments required for fortification. For rice fortification alone, the government has estimated a cost of Rs 3.2 crore. Meanwhile, the suppliers of synthetic micronutrients are largely multi-national corporations and FSSAI has no power to regulate prices of such micronutrients.
The letter sent to FSSAI has warned the government against a blanket approach to meet the complexity of malnutrition in India. Instead, the letter draws focus on improved and diversified diets with nutrient-dense vegetables, millets, animal protein, and dairy.  For this, the local communities, farmers and women's collectives, could be supported for producing such food supply, the letter said.
Get the latest reports & analysis with people's perspective on Protests, movements & deep analytical videos, discussions of the current affairs in your Telegram app. Subscribe to NewsClick's Telegram channel & get Real-Time updates on stories, as they get published on our website.
Subscribe Newsclick On Telegram