Confronting Disasters: Taking a Leaf from Biju Patnaik's Legacy
On the 24th death anniversary of the former Odisha CM, it would do well to recall his contribution to nationhood and his spirit of adventure in the face of several disaster.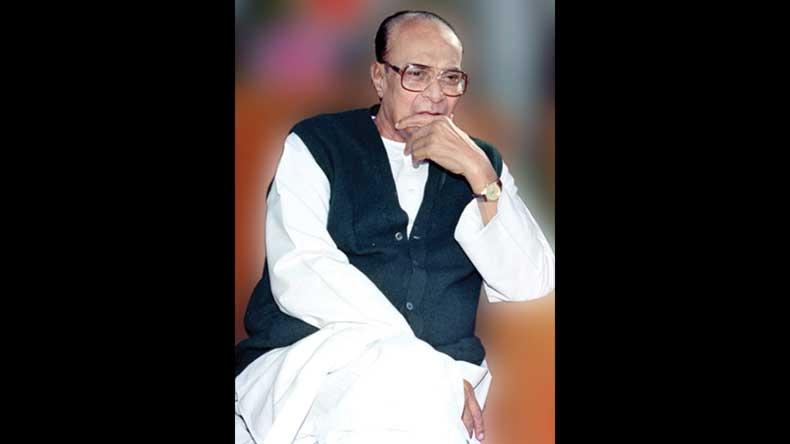 This year when the country pays homage to freedom fighter and former chief Minister of Odisha, Biju Patnaik, on his 24th death anniversary on April 17, the whole world and India is facing a huge disaster and pandemic caused by COVID-19. How do we remember the legendary politician in the context of this disaster of global dimensions that has endangered health and human security, paralysed economic activities caused by lockdowns hardly witnessed in recorded history?
Spirit of Adventure in Defending Human Rights

 
In many respects, Patnaik stood out in the face of numerous manmade and natural disasters, leaving behind a rich legacy for others to draw lessons from, as he managed to protect not just life and livelihoods but also nationhood. The first Prime Minister of India, Pandit Jawaharlal Nehru, in his famous 'tryst with destiny' speech, said, "Peace has been said to be indivisible; so is freedom, so is prosperity now, and so also is disaster in this one world that can no longer be split into isolated fragments."
In 1950, in one of his letters to Chief Ministers, Nehru wrote about recurrent disasters confronting the nation and insightfully stated that the way disasters were confronted and met would define our nationhood.
Biju Patnaik, on instructions from Prime Minister Nehru, reached out to the leaders of Indonesia when that country was caught in the whirlpool of a man-made disaster caused by Dutch colonialism and brought them to Delhi in a daring aerial operation which put into trial his expertise as a pilot and registered his success in navigating labyrinths of disastrous terrains.
In 1971, when the erstwhile East Pakistan faced a terrible humanitarian crisi because of genocide by the military regime of West Pakistan, it was again Patnaik who asked the then Prime Minister, Indira Gandhi, in May 1971 to recognise Bangladesh and not fall for the plea that the situation prevailing in East Pakistan was the internal matter of Pakistan. He reminded her that when Nehru asked him to rescue the Indonesian leaders, he never said that the crisis in Indonesia was an internal matter of the Netherlands. He said India was guided by an adventurous spirit to the defend human rights of Indonesians. 
Today, when humanity is battling a highly infectious novel coronavirus, Patnaik's adventurous spirit, articulated in practical life, assumes critical relevance to summon human, material, medical and non-pharmaceutical resources to save humanity from the pandemic. It is gratifying to note that very adventurous spirit to defend  human rights on display in Odisha and several other states that are ahead in adopting preventive measures to counter COVID-19 and trounce the virus.
Again, Patnaik's heroic actions were on display in the erstwhile Soviet Union when he reached out to the Allied Forces in their war against the Axis forces during the Second World War in defence of people engaged in fighting a manmade disaster and calamity caused by fascist forces.
A similar spirit was also displayed in saving Jammu and Kashmir from Pakistani raiders when Patnaik became one of the first pilots to fly Indian forces to Srinagar and land them there. That historic flight again was a flight to defend our nationhood that was facing an assault from intruders from Pakistan.
Providing Succor to Disaster Victims in Kendrapara
While emerging as a hero in the aforementioned disasters, Patnaik continued to enrich his own legacy in reaching out to the people of Odisha with succor and relief when floods and cyclones ravaged the state on a recurrent basis. Till today, the people of Kendrapada region have not forgotten Patnaik's role in flying his own aircraft and dropping food packets at his own cost when people had lost everything to nature's fury.  Patnaik was a warrior in defence of life and livelihood at the time of disasters, both manmade and natural, a legacy being followed by the government of Odisha under the leadership of his son, Naveen Patnaik, who is now ably tackling the spread of corona virus.
A Bottoms Up Approach to Tackling Disaster

         
Biju Patnaik's birth anniversary is celebrated in Odisha as Panchayatraj Divas to commemorate his pioneering leadership to strengthen panchayati raj institutions in India by reserving 33% seats for women in these grassroots democratic bodies.
Today, in the context of COVID-19, experts are flagging the decentralisation of governance process to effectively check the transmission of the corona virus. It is said that 'Trust, Technology, Decentralisation of Governance, Test and Tracing of Contacts' are the key elements to counter the corona- generated disaster. The fact that quarantine and other facilities have been arranged for COVID patients in Odisha right from the panchayat level, speaks volumes about continuing legacy of the bottoms up approach adopted by late Biju Patnaik.
Majoritarianism is a Big Disaster

         
In another deeper and larger sense, Biju Patnaik's life and work also assumes significance in saving India from majoritarinaism, which itself is no less a disaster than corona virus. In his last speech in the Lok Sabha, Biju Patnaik had asked Bharatiya Janata Party (BJP) leader Sunderlal Patwa not to conflate nationalism and Hinduism and urged him to talk about the country and not Hindusim. He reminded Patwa that BJP rose from two seats in Lok Sabha to more than a hundred seats after demolishing the Babri Masjid, a manmade disaster. He also cautioned him that the kind of nationalism his party was advocating, would break our country into pieces, an obvious reference to the disastrous situation unfolding in the country because of exclusivist and narrow nationalism.
The avoidance of majoritarianism, which Biju Patnaik advocated in his last speech, is evocative of B R Ambedkar who had said, "If Hindu Raj does become a fact, it will, no doubt, be the greatest calamity for this country. ... Hindu Raj must be prevented at any cost". 
Indeed, on the solemn occasion of Biju Patnaik's death anniversary, we need to derive lessons from his life and work to save nation and humanity from natural and manmade disasters, especially from his  "adventurous spirit of defending human rights".
The writer served as Officer on Special Duty and Press Secretary to Former President of India, late K R Narayanan. The views are personal.
Get the latest reports & analysis with people's perspective on Protests, movements & deep analytical videos, discussions of the current affairs in your Telegram app. Subscribe to NewsClick's Telegram channel & get Real-Time updates on stories, as they get published on our website.
Subscribe Newsclick On Telegram