Deocha Pachami Coal Project: Compensation, Rehabilitation of Land Losers Key Challenges for Mamata
According to available information, the command area of the project is the safety buffer zone which will involve some 42-45 villages with a population of over 19,000 out of whom about 7,000 are tribals.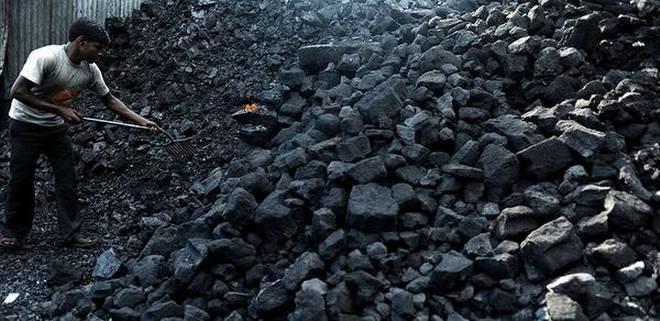 Kolkata: After much dithering and delay, a definite step was initiated on September 16 to give a fresh lease of life to the Deocha Pachami coal project in West Bengal's Birbhum district. This time under the sole ownership of the West Bengal government, on whose behalf West Bengal Power Development Corporation Limited (WBPDCL) will be the promoter of the project. On September 16, the Union coal ministry signed an allotment agreement with WBPDCL.
West Bengal's Chief Minister Mamata Banerjee was ecstatic about the allotment of Deocha Pachami coal block exclusively to her state. In one of her rare meetings with Prime Minister Narendra Modi on September 18, she invited Modi to flag off the start of preliminary work some time after Puja. However, just 10 days thereafter, there were reactions with strong political undertones to Mamata's invite to PM.
The first one was from BJP's Rajya Sabha member and well known journalist Swapan Dasgupta, who wrote a letter to Modi on September 19 urging him not to visit the site as the "PM's presence would suggest all clearances, including environmental—the most crucial—had been obtained and arrangements had been made for rehabilitation of the prospective land-losers, who would obviously include a fairly large number of tribals".
The next one was from Communist Party of India (Marxist) [CPI(M)] politburo member Mohammed Salim, who, while addressing a meeting at Birbhum district headquarters in Suri on September 25, said his party would oppose the project if "Trinamool Congress and BJP tried to implement it by uprooting adivasis and damaging the environment".
Also read: NTPC Land Acquisition: Houses of Villagers Demolished in Jharkhand's Jugra
Deocha Pachami, in its new 'avatar' has all the ingredients for a rallying point for the Opposition and it will be a test of Mamata Banerjee's political management skills. Given her ministry's poor track record with respect to industrialisation, she will make all-out efforts to ensure that Deocha Pachami materialises. Her compelling reasons also stem from the fact that Deocha Pachami happens to be India's largest and world's second largest coal block and its implementation will help her create jobs for nearly one lakh people. And of course, West Bengal's thermal power sector will be assured of coal supply for years to come.
But, Deocha Pachami's past record, spanning almost a decade, shows that it has had to face one road block after another and precious time was lost. Reports show that about a decade ago, the block was allotted to Eastern Coalfields Ltd, a subsidiary of Coal India Ltd. The allotment remained on paper and ECL's financial position did not permit it to proceed.
In the second half of 2013, there was some progress. Given the large size of the block and the huge reserves, a consortium of states led by West Bengal took shape. The other states were Karnataka, Bihar, Punjab, Tamil Nadu and Uttar Pradesh. Also in the picture was Sutlej Jal Vidyut Nigam Ltd (SJVN), a Union government public sector undertaking, which was to take up a project at Buxar in Bihar on behalf of the Bihar government. A special purpose vehicle (SPV) under the name and style of Bengal Birbhum Coalfields Ltd took shape and in the course of 2014, the block was re-alloted to this SPV.
The estimate of reserves at 2,102 million tonnes (mt) formed the basis of allocation among the consortium partners. The respective shares were: West Bengal 584 mt, Karnataka 382 mt, Bihar 486 mt, Punjab 229 mt, Tamil Nadu 171 mt and UP 250 mt.
The power projects linked to Deocha Pachami shown green signal by the coal ministry's Standing Linkage Committee at its meeting held on August 29, 2013 were: West Bengal – Sagardighi phase II (1,000 mw) and Sagardighi phase III (500 mw), Santaldih (500 mw) and Bakreswar (600);
Karnataka – Yeramarus (1,600 mw), Bellary unit III (700 mw) and Edlapur (800 mw);
Bihar – Buxar (1,320 mw – by SJVN), Pirpainti (1,320 mw), Lakhisarai (1,320 mw) and Nabinagar stage II (1,320 mw); Punjab – Hajipur near Mukerian (1,320 mw) and Roopnagar (4,800 mw)
Tamil Nadu – Ennore replacement (660 MW); UP – Harduaganj extension (660 mw), Panki extension (660 mw) and Meja expansion (1,320 mw). The Meja unit was to be implemented by Meja Urja Nigam Ltd, a 50: 50 joint venture of a UP government undertaking and National Thermal Power Corporation (NTPC) Ltd.
Also read: Bhilai Steel Plant to Benefit from Adivasi Land Alienation
The first board meeting of Bengal Birbhum Coalfields was held on October 28, 2015. But, thereafter, optimism about this six-state joint venture started waning. Coordination among the partners was proving difficult and the rather long gestation, at least six years, acted as a deterrent. The states became disinterested and started withdrawing, one by one. The location factor sustained West Bengal's interest.
The protracted search for a viable alternative continued and taking note of West Bengal's interest, the Centre decided to reallot the block to West Bengal, which culminated in the allotment agreement on September 16, 2019.
The salient features of the block, as described by Geological Survey of India (GSI), are: It is part of the complete block called Deocha Pachami Dewanganj Harisingha. Deocha Pachami covers an area of 9.7 sq km. Dewanganj Harisingha has an area of 2.6 sq km. The nearest approach road for Deocha Pachami, located in the Mohammed Bazar block of Birbhum district, is Panagarh-Mourigram Road and the nearest railway station is Mallarpur on the Bardhaman-Kiul loop of Eastern Railway. According to GSI, seams occur in a number of sections and those are concealed by a thick cover of "trap, laterite and Dubrajpur formation".
There are many loose ends to be tied before work can begin even on a modest scale. West Bengal Power Department's former ministers and officials in the project concede that foreign expertise will be necessary for viable mining of a reserve of this magnitude concealed beneath hard rocks. The state's Power Minister Sobhandeb Chattopadhya has said on record that he has visited Poland to take stock of technologies available and his own assessment is that opencast mining will be difficult. Therefore, the state will have to opt for underground mining.
Also read: FDI in Coal: Why Every Ounce of Our Mineral Resources Should Remain in Public Hands
Moreover, no firm estimate of the magnitude of investment required is yet available. The Centre recently allowed 100% foreign direct investment (FDI) in coal mining. The state can, therefore, look for 100% FDI for Deocha Pachami. Of course, political implications will have to be weighed carefully. But, coal industry sources and political observers point out that these are not the stumbling blocks that the state will face. Environmental clearance is a major hurdle and even this can be overcome with a scientifically prepared environment protection plan.
The state being West Bengal, the really sensitive issues are land acquisition, compensation and rehabilitation of land losers who, in this case, include a large number of adivasis. According to available information, the command area of the project is the safety buffer zone which will involve some 42-45 villages with a population of over 19,000  out of whom about 7,000 are tribals.
Chief Minister Mamata Banerjee has said she is aware of these challenges and would ensure that work starts only after the compensation and rehabilitation issues have been resolved. But political observers say it's okay for Mamata to say what she has said. The points raised by BJP's Dasgupta and CPI(M)'s Salim do indicate that the Opposition in West Bengal will be too willing to make an issue out of Deocha Pachami as Mamata herself did 11 years ago out of Singur.
Get the latest reports & analysis with people's perspective on Protests, movements & deep analytical videos, discussions of the current affairs in your Telegram app. Subscribe to NewsClick's Telegram channel & get Real-Time updates on stories, as they get published on our website.
Subscribe Newsclick On Telegram