Elections 2019: Monitor Online Spending by Political Parties, Digital Platforms
A joint platform of civil society groups, digital rights organisations, former public servants and former Chief Election Commissioners has drafted an action plan for the EC.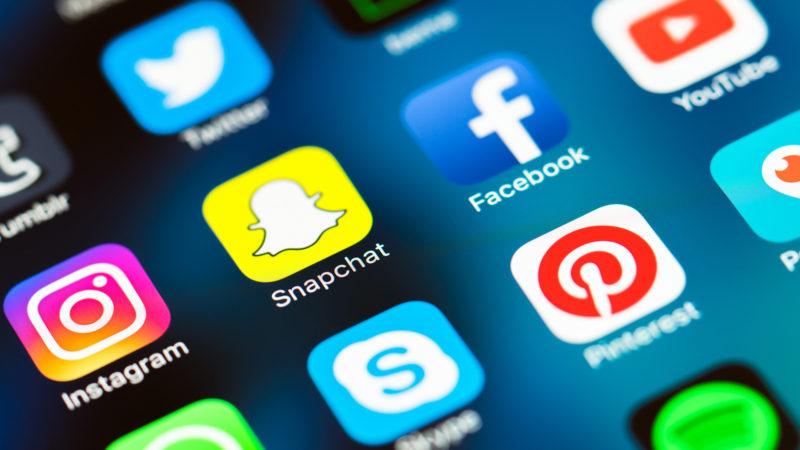 Image Courtesy: marketingland.com
New Delhi: As the 2019 general elections loom large, an array of civil society and digital rights groups have appealed to the Election Commission (EC) to monitor not only digital platforms like Google and Facebook but, more importantly, the spending by political parties on online campaigning — to safeguard the integrity of the electoral process.
On April 5, 2019, this joint platform — including Common Cause, Constitutional Conduct Group, Internet Freedom Foundation, Free Software Movement of India, Association for Democratic Reforms, several former public servants as well as former Chief Election Commissioners, N Gopalaswami and  SY Quraishi — released a statement and a Call For Action. These are addressed to the EC as well as political parties, civil society, media and citizens.
The speakers at the press conference spoke of the overarching importance of controlling the online spending of political parties, and not just of candidates, during the election campaigns. They also asked the EC to make it mandatory for political parties to disclose official political party/individual handles on all major digital platforms such as Facebook, Twitter as well as lesser-known platforms such as WeChat, Sharechat, TikTok, etc.
Those who addressed the press conference included Quraishi, former Chief Election Commissioner; Kamal Kant Jaswal (IAS, Retired), President, Common Cause; Prabir Purkayastha, President, Free Software Movement of India; Apar Gupta, lawyer and co-founder, Internet Freedom Foundation; Sundar Burra (IAS, Retired); and Paranjoy Guha Thakurta, journalist, author and media educator. This joint platform urged the parties to include in their manifestos a commitment to work out such a such a cap on political spending in future elections
How digital platforms can harm democratic processes was revealed to the public after the Cambridge Analytica scandal broke out last year in the United States. Cambridge Analytica used data from Facebook and allegedly generated millions of profiles of users that were used for targeted messaging for the 2016 US elections.
In India, the 2014 election was testament to the influence that social media and digital platforms can exercise on the public imagination. The campaign by the BJP, led by Narendra Modi, spent massive amounts on media and digital advertising. Since 2014, the number of smartphone users has doubled while the number of WhatsApp users has seen an increase of more than five times.
In the past few years, we have seen how WhatsApp has been used by disseminate fake news, hate speeches and communally polarising messages on an unprecedented scale. Then there are the IT Cells set up by political parties that took a cue from the BJP's campaign to target specific demographics, mainly through Facebook, WhatsApp and Twitter.
On 20 March 2019, the Social Media Platforms and Internet and Mobile Association of India had presented a "Voluntary Code of Ethics for the General Election 2019" to Election Commission. This code of ethics was agreed upon by social media and digital platforms (including Facebook, WhatsApp, Twitter, Google, ShareChat and TikTok etc.) but is a non-binding document. It was the result of an ongoing engagement between a group of former civil servants and the EC, with the aim to rein in digital platforms and ensure the conduct of free and fair elections.
This appeal to the EC goes a step further, and the accompanying Call For Action suggests the following measures:
Monitor compliance: The Election Commission of India should monitor the online spending of political parties for election campaigns, and not just spending by candidates.
Disclosure by Political Parties on their IT Cells, contractors and ads to the ECI: Make it mandatory for political parties to disclose official Political Party/Individual handles on all major platforms such as Facebook, Twitter as well as lesser known platforms such as WeChat, Sharechat, TikTok, etc.

The ECI must direct all political parties to disclose the names of companies and paid consultants looking after their social media, IT cell, digital marketing, as well as nodal digital officers.
Political parties must submit details of all digital spending during the election campaign process. These details must be made public.
The Election Commission must direct candidates to disclose their social media handles and campaign spends. Political parties should also be asked to provide information on paid consultants posting on their behalf or otherwise officially promoting them. All "Office of (Candidate name)" social media accounts involved in campaigning or in coordination of communications in relation to electoral matters, must also be listed.
The ECI must direct candidates and political parties to provide information on all contracts signed by them with third party vendors for digital services. All this information should be disclosed publicly.

Improve transparency: Recently, digital platforms have announced steps for greater transparency on digital spending. Some of these measures include declaration of the identity of those paying for/publishing ads, as well as various kinds of verification. It is important in this context that there be a common understanding of what constitutes a political ad. The Election Commission must initiate a process involving political parties and tech firms which evolves common definitions on such ads. Similarly, the verification process announced by various firms must be certified by the Election Commission and must be transparent. These safeguards have been implemented in other countries, too, especially the US, but reports have pointed to the ease with which they can be bypassed. The Election Commission must conduct an independent audit of the declaration processes for political ads. Specific steps may include:

Direct digital platforms to aggregate and provide it details regarding electoral ad/promotion spend, as well as information on expenditures for ads/promotions by political parties and their listed IT cells and social media promoters. This information must be made public.
Direct digital platforms to track the monetisation of posts (the practice of paying money to boost the visibility of posts) on social media platforms by political parties, as well as by individuals representing these parties. The digital platforms should also disclose the specific demographics being targeted. The amounts spent on monetised posts and the identities of their target groups should be made public.
Caution all major Internet and social media firms that foreign funded advertisements supporting or assisting political candidates entail a violation of Indian laws, including the Foreign Contributions (Regulation) Act.
Request relevant governments/departments in the US, UK, and the EU for any filings/data pertaining to services, compensation offered to candidates running for office required to be filed under the foreign bribery laws of such countries (for example, the US Foreign Corrupt Practices Act, the UK Anti-Bribery Act).

Build institutional capacity: The Election Commission must create a nodal department to address the growing threat of fake news which has the potential to jeopardise free and fair elections in the country. Headed by a competent and senior officer and staffed by members with the requisite technical capabilities, the department can also receive complaints and grievances from the public, candidates, or political parties.
Prevent profiling and hate speech: The Election Commission should ensure that Facebook and digital platforms are not used to target communities on the lines of caste, religion, ethnicity and linguistic identity, or in any other way that violates the electoral code of conduct. The same regulations should be applicable for apps developed by/for political parties.

Digital platforms must not do anything that influences the voting process in any way.
All digital firms must establish a robust and transparent complaints mechanism, with nodal officers to deal with reports of violations of norms on their platforms.
Digital platforms must conduct outreach programmes aimed at their users to familiarise them with the process of complaints. Digital firms should also make public the process by which they deal with these complaints so as to enable audit of the corrective measures.

Additional steps to strengthen the environment for free and fair elections:

The Election Commission should reveal any discussions it has had with digital giants in the run-up to the elections about the process.
The Election Commission should conduct an outreach programme, educating social media users on ways to report violations of electoral norms. Some specific steps include:

Engage with news organisations, civil society, and other independent groups seeking to combat disinformation, hate news circulation, and improve fact checking during the poll process
Set up mechanisms to collaborate with the independent civil society, new media groups and political parties in order to focus on fact checking.
Call for an open, consultative meeting with experts and independent actors working on electoral integrity and combating disinformation, besides discussions with web firms, government departments, and political parties.
Require all party digital/IT leads to be informed of the current MCC media guidelines, social media guidelines, and Indian Penal Code provisions.
Put in place curbs on data brokers which are in the business of collecting large volumes of data and selling it to political parties. There are reports of many such agencies already having conducted vast data collection exercises ahead of the elections. The ECI should insist that political parties report any such transaction.
Ensure that any voter id collected as part of any initiative by other government agencies should be immediately deleted from the latter's database so that it is not used for electoral purposes.
Get the latest reports & analysis with people's perspective on Protests, movements & deep analytical videos, discussions of the current affairs in your Telegram app. Subscribe to NewsClick's Telegram channel & get Real-Time updates on stories, as they get published on our website.
Subscribe Newsclick On Telegram