Documenting Forgotten Tales From India's Multicultural Past
As half-truths and outright lies become the State's weapons to divide people along religious lines, an initiative seeks to record aspects of Indian heritage—minus the distortions.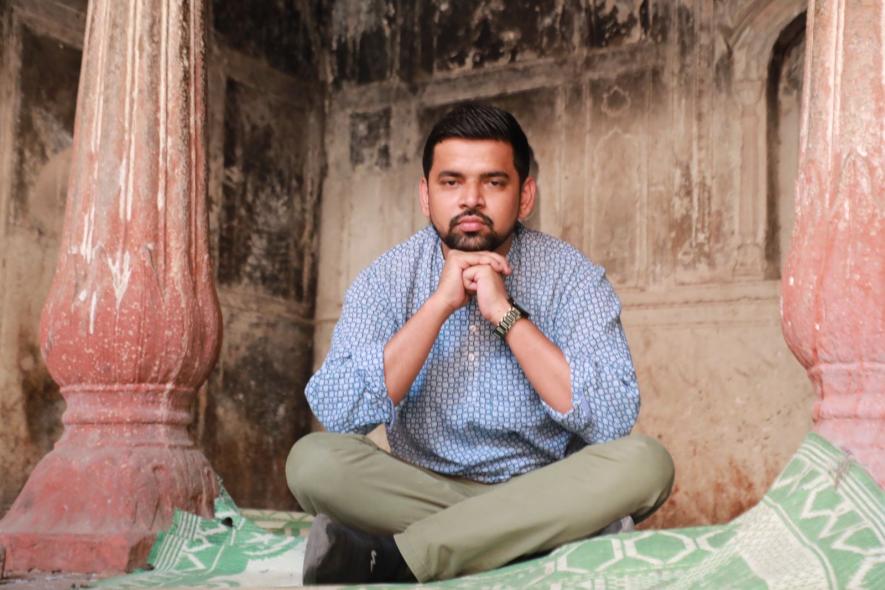 In 2017, Md Umar Ashraf founded the Heritage Times, an online initiative that documents the lost and forgotten aspects of Indian history. As communal polarisation and distortion of history take hold over the country, it strives to remind people of recorded facts about our past—versus fabricated claims and myths. Poet and theatre artist Ali Fraz Rezvi spoke with Ashraf about why he is documenting history and heritage, especially stories the State is actively trying to conceal. Edited excerpts.
Why do you think it is important to document history and heritage?
I believe documenting history and heritage is a duty. It is a must to present actual history to the public, especially when the State machinery is fabricating and creating a parallel narrative, or 'WhatsApp history', based on eliminating minorities and continuously attempting to destroy the secular fabric of this nation.
We are in an era when multiculturalism is portrayed as a threat to the nation. School textbooks are being tampered with, syllabi changed, and topics that do not align with right-wing ideology are eliminated. Today, organisations are being made to fabricate historical facts, and several websites, social media accounts and pages are being made to spew venom against the Muslims—of the present and the past—and we are at constant war with our history. Thus it has become all the more important to document what we have, remember, and recall.
Are you saying that much has been omitted from public memory, including historical facts, which have been purposefully buried? Could you point out a few instances, perhaps unveiled by Heritage Times?
History involves continuous remembrance, or it will vanish from public memory. When active efforts are made to present a particular sort of history—as when it is propagated that Aurangzeb banned Diwali celebrations but no one in the mainstream mentions 'Jashn-e-Charaghan', literally the celebration of lights inside the Red Fort, the situation becomes self-explanatory. Heritage Times tries to bridge this intentional gap between the Hindu and Muslim communities. They [the right wing] will portray Maharana Pratap and Emperor Akbar's rivalry, giving it a communal angle, but Heritage Times will tell you about the grandson of Maharana Pratap, Raja Bhim Singh, who sacrificed his life for his dearest friend Khurram—the same Khurram who became Emperor of Hindustan and acquired the title of Shahjahan.
The independence struggle had hundreds and thousands of people who have been forgotten. The State is so preoccupied with spreading vitriol that it has entirely forgotten the people who got us independence. I hope they have really forgotten and are not intentionally covering up some people's contributions.
Such as?
We talk about Babu Kunwar Singh but fail to mention his most important ally, Qazi Zulfiqar Ali. We talk about Bhagat Singh and his comrades but forget about Baikunth Nath Shukl, who was hanged for trying to avenge the martyrdom of Bhagat Singh. Several maulvis and scholars sacrificed their lives in the struggle for freedom, but they get not a single mention even in the 75th year of Indian independence.
What do you think has led to this situation where the discussions and debates on history, especially online, are not historical but communal?
I don't prefer to term them as discussions or debates. It is nothing less than well-planned propaganda in clear terms. Social media and other digital platforms have turned into an active hate machine. They are actively used by the right wing or people of similar ideologies to generate hate against minorities. The right-wing idea is to eliminate the concept of pluralism and portray Muslims as intruders and enemies of the Hindus. Many Facebook pages and YouTube accounts have been created to propagate these ideas. Their sole purpose is to generate baseless stories using mutilated facts around specific historical figures.
The increased cases of hate crimes and hate speeches in political rallies are directly related to such hateful content and accounts. When big-name leaders confidently give baseless speeches, people with almost zero knowledge of the subject are given no choice but to believe! The hate we see on our streets results from years of fabricating and distorting histories.
Now, even cinema, in the name of 'period films', propagates the same ideas of history as the right wing. What response, in your view, can debunk such propaganda?
In recent years, Indian and, most importantly, Hindi cinema has contributed immensely to generating hate. The portrayal of Muslim sultans and emperors in a dark light says a lot about the thought process involved in making these movies. The decision of who would be the villain in a period film exposes the perspective behind making that film. And that is the perspective being presented to the masses.
It has created a situation when the Ravana character in the upcoming film 'Adipurush', because of its dark backdrop, is being compared to Alauddin Khilji. This propaganda has created an uncanny resemblance between characters who are meant to represent evil and historical Muslim figures. At this moment, there is a need to make more and more documentaries rather than fictional films with baseless stories disguised as historical drama.
Get the latest reports & analysis with people's perspective on Protests, movements & deep analytical videos, discussions of the current affairs in your Telegram app. Subscribe to NewsClick's Telegram channel & get Real-Time updates on stories, as they get published on our website.
Subscribe Newsclick On Telegram