Editor's Guild Says AtlNews Co-Founder Zubair's Arrest is 'Extremely Disturbing'
PCI says "disturbing" that Delhi Police arrested Zubair around same time when PM Modi was pledging to protect free speech at G7. Mumbai Press Club demands release.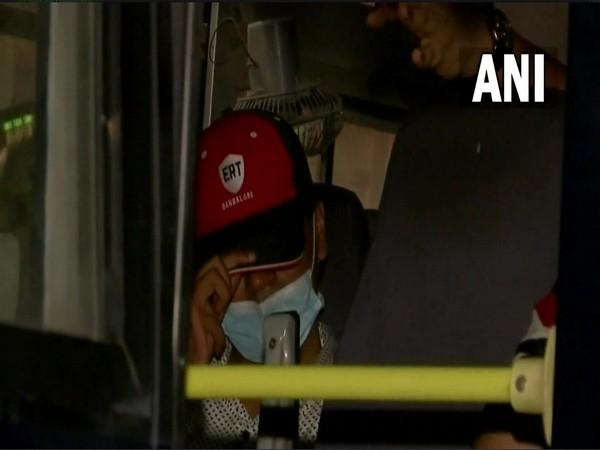 New Delhi: The Editors Guild of India on Tuesday termed as "extremely disturbing" the arrest of AltNews co-founder Muhammad Zubair on charges of hurting religious sentiments and demanded his immediate release.
"It is apparent that AltNews' alert vigilance was resented by those who use disinformation as a tool to polarise society and rake nationalist sentiments," the Guild said in a statement here.
The fact-checking website's co-founder was arrested by the Special Cell of the Delhi Police on Monday on charges of promoting enmity between different groups on grounds of religion and deliberate acts to outrage religious feeling of the Indian Penal Code.
"Zubair has been arrested under sections 153 and 295 of the Indian Penal Code. This is extremely disturbing because Zubair and his website AltNews have done some exemplary work over the past few years in identifying fake news and countering disinformation campaigns, in a very objective and factual manner," the Guild said.
It demanded that the Delhi Police should immediately release Zubair.
"This is necessary to buttress the commitments made by Prime Minister Narendra Modi in the G7 meet in Germany to ensure a resilient democracy by protecting online and offline content," the Guild statement said.
Earlier, a body of digital news media organisations had condemned Zubair's arrest and asked the Delhi Police to withdraw the case against him immediately.
Read Also:Digipub Condemns Arrest of AltNews Co-Founder Zubair, Who Exposed Hate Speeches, Including Nupur Sharma's
 "In a democracy, where every individual possesses the right to exercise the freedom of speech and expression, it is unjustifiable that such stringent laws are being used as tools against journalists, who have been accorded the role of playing watchdog against the misuse of institutions of the state," a DIGIPUB statement said.
"DIGIPUB urges the Delhi Police to withdraw the case immediately. The use of such stringent laws being used as tools against journalists who are considered the fourth pillar of democracy must be stopped. We stand with Zubair," the statement said.
Zubair's Arrest on Day India Pledged to Protect Free Speech Ironic: PCI
 The Press Club of India (PCI) has condemned the arrest of Muhammad Zubair, co-founder of AltNews, a fact checking site, saying it "is ironic that Muhammad Zubair's arrest by the Delhi Police came on a day when India joined G7 and four other countries to protect free speech ``online and offline.'' Prime Minister Narendra Modi attended the G7 meet in Germany where the signatories also committed to ``protect freedom of thought, conscience, religion or belief and promoting inter-faith dialogue.''
In a statement issued on Tuesday, PCI said: "India signed ``2022 Resilient Democracies Statement'' only  Tuesday at G7 summit in Germany which reiterated the commitment to guarding the freedom, independence and diversity of civil society actors and protecting the freedom of expression and opinion online and offline," therefore it is "disturbing" that Delhi Police arrested the AltNews co-founder around the same time when PM Modi was associating himself with the noble declaration along with world leaders.
"Are the Union Home Ministry and Delhi Police not on the same page with the Prime Minister on the commitment to freedom of expression?" it asked.
The statement noted that as fact-checking site AltNews was "acting as an instrument to cut through the jungle of disinformation which was being spread through fake news with an aim to create fissures in the society. Constant vigilance is the price which we pay for being a vibrant, diverse and largest democracy in the world and AltNews was fulfilling that role."
It said it was saddening to know that Muhammad Zubair had to pay the price for vigilance by his uncalled for arrest for a post made in 2018and that action  "is being initiated after years without giving notice for a post which the police describes as ``highly provocative.'' The coercive action defies both the law and common sense. "
The PCI demanded that AltNews co-founder be released by the Delhi Police immediately, and added that "we also see the arrest of activist Teesta Setalvad as very disturbing as it also smacks of vendetta."
Mumbai Press Club Demands Immediate Release
Mumbai: The Mumbai Press Club on Tuesday condemned the arrest of Mohammad Zubair,  journalist and co-founder of the fact-checking website Alt News, by the Delhi police.
In a statement, the Mumbai Press Club said, "Zubair should be released immediately. We also request Prime Minister Narendra Modi and Home Minister Amit Shah's immediate intervention in this matter."
Many other journalists' organisations have also condemned Zubair's arrest by the police in the national capital.
Alt News co-founder Pratik Sinha has alleged that Zubair was arrested in a case for which no notice was given by the police, which is mandatory under law for the sections under which he has been held, the Mumbai Press Club noted in the statement.
 Earlier this month, a case was registered against Zubair  under Sections 153A (promoting enmity between different groups on grounds of religion, race, place of birth, language etc.) and 295A (deliberate and malicious act intended to outrage religious feelings) of the Indian Penal Code (IPC).
Get the latest reports & analysis with people's perspective on Protests, movements & deep analytical videos, discussions of the current affairs in your Telegram app. Subscribe to NewsClick's Telegram channel & get Real-Time updates on stories, as they get published on our website.
Subscribe Newsclick On Telegram